Porn might not be the first thing that comes to mind when someone mentions Spain. After all, this sunbathed Mediterranean country is most famous for its beaches, architecture, and cuisine.
However, with so many beautiful women around, we wonder why there aren't even more hot Spanish pornstars? Those that could film scenes for some of the best premium porn sites or women who upload porn on video platforms.
Still, we had no trouble finding enough pornstars for this top 10.
#23 Cassie Del Isla
Cassie can moan in Spanish, French, and English, and even pronounce your best friend's name as you double-team for some DP thrills. She's better at that than face fucking, which is her only weakness. Besides a bubbly personality and curvy ass, Cassie Del Isla takes anal, loves massage oil, and the teasing videos that appear are incredible. For all the reasons, her lack of proper deepthroating is forgiven.
I even wonder if Cassie prefers threesomes over anything else as even her top-rated clips always, somehow, feature more than one guy. Sometimes there are even more than two, which is a big feat.
#22 Sofia Rose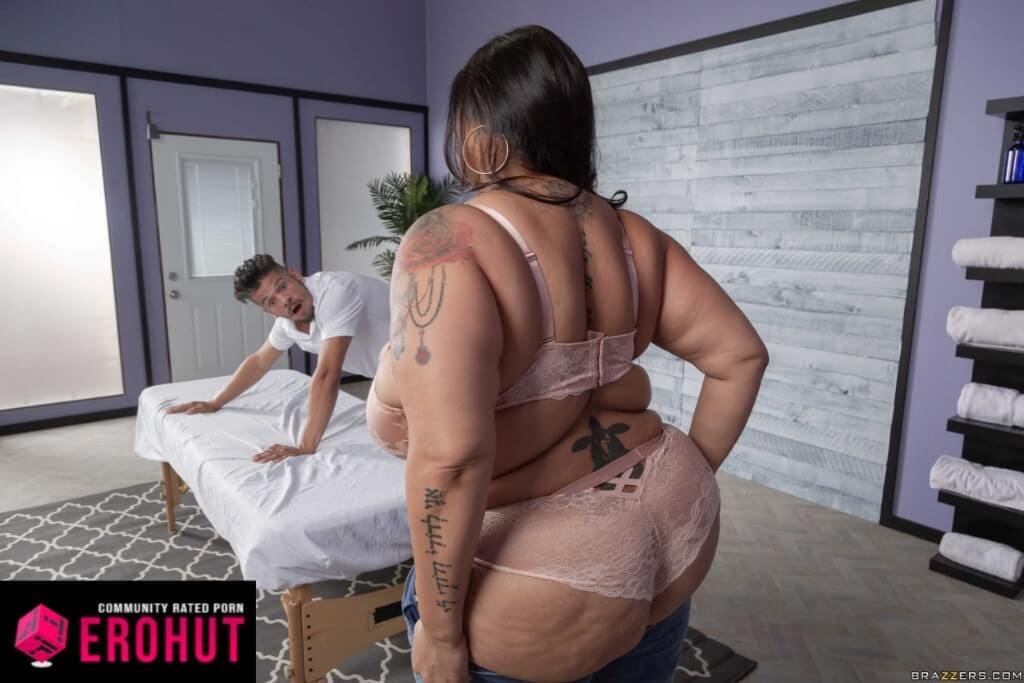 I want to scream mamma mia, but that's Italian! So skinny dipping doesn't turn you on? Are average hoes too good of a dessert for your low self-esteem? Well, what about a fat chick that eats dick-like candy? Guy's skull is smaller than a single tit, and while it's not fair since 90% of Sofia's breast mass is lard, let me dive headfirst!
Among the funniest and wackiest pornstars to fuck, especially when it's not pussy but melons.
#21 Luna Star
A shooting star that leaves traces of pussy fluids commonly called snails' trail, Luna is a 5' 3" master jerker. She's destined to do big things and we've only talked about the penis size: the one and only unforgettable, godly beautiful Luna Star.
Stop resisting the 32DD titties because your balls have already produced enough cum to fill the ocean's worth. I'd fuck her on the couch, inside, outside, upside, downside, ass or pussy, earhole, or mouth. It doesn't matter if my dick is touching skin of Luna. Also, BBC porn is a given so are lesbian scenes.
#20 Bridgette B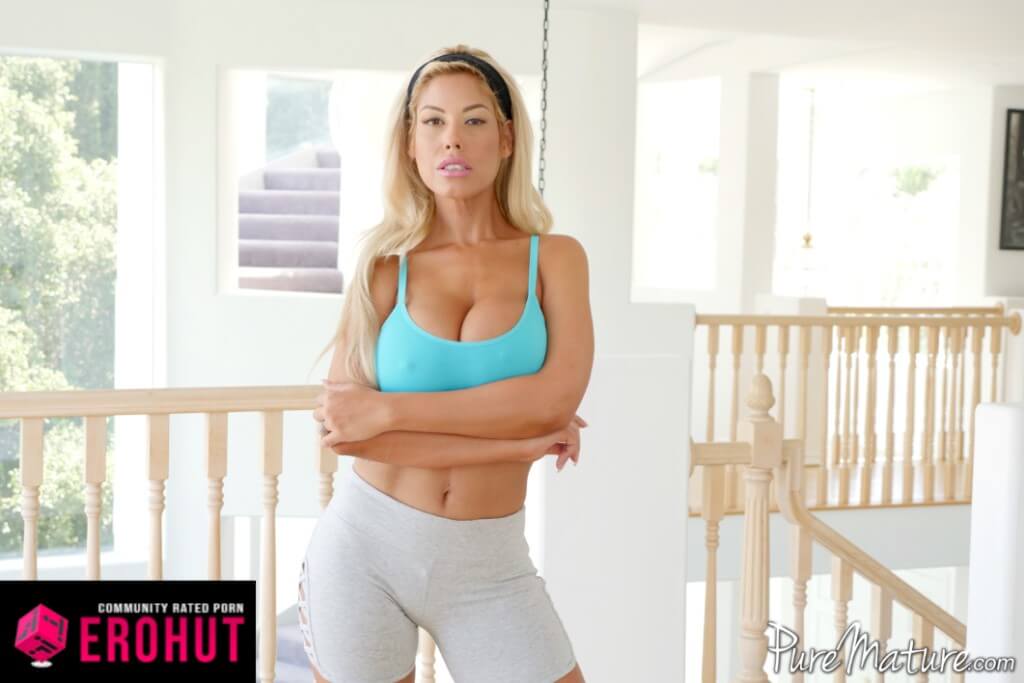 Among all the Spanish pornstars in this list, Bridgette B is the most known one. As an 11-year porn industry veteran, this blonde lives for tit fucking scenes. She has done it rough, solo, interracial, in groups, and with lesbians.
The list of studios that have worked with Bridgette is as impressive as that bubble butt and massive tits. However, nothing can top her insane scenes on Brazzers.com.
#19 Julia Roca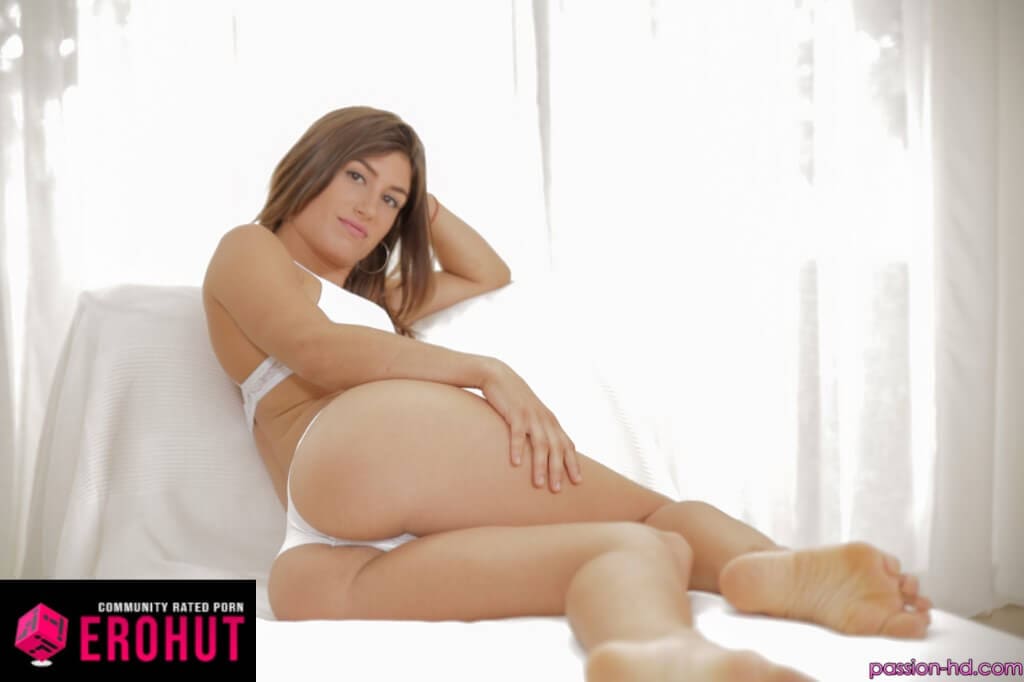 Okay, this one is a juicy slut. The first time you will ever watch Julia Roca will be special. The way this hoe fucks is awesome, and you'll wonder how she did anything else in her life except porn. Her sensual orgasms left us phased.
Julia is a furious little slut that loves cramming cocks into her hairy pussy and face. Best of all, Julia enjoys sex in every shape and form. That's why you can see her fuck fast and rough with Nacho Vidal, go bisexual in a stepmom threesome, and get off with toys and lesbian babes. Find her on MetArt.com.
#18 Alexis Breeze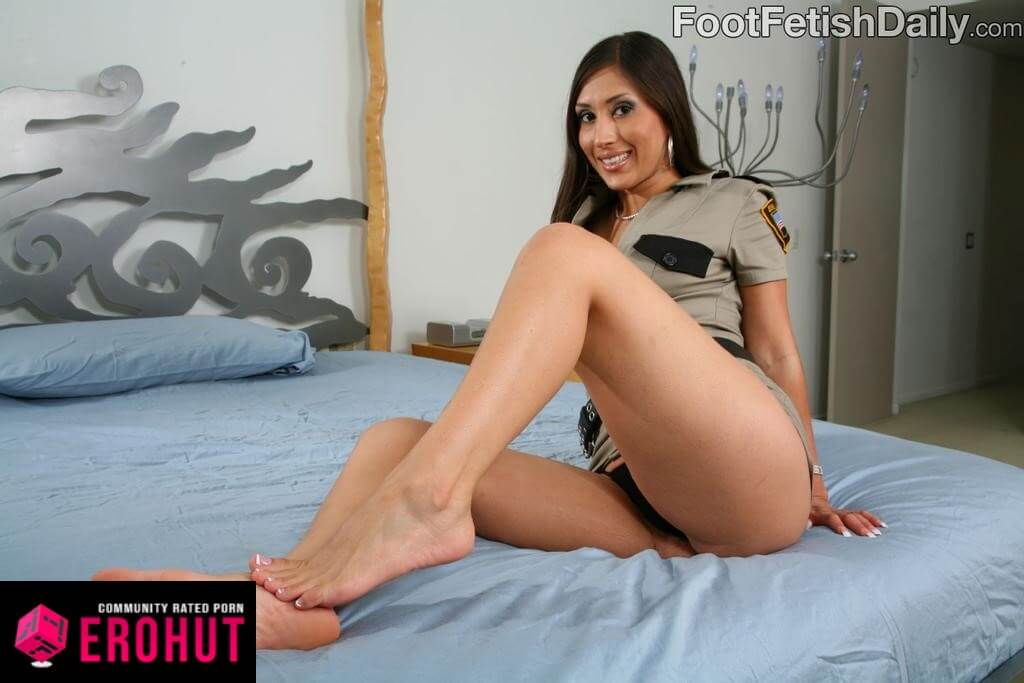 There's nothing like a cool breeze down your cock as you take a piss in the early winter morning. Unless you have a Spanish pornstar like Alexis waiting for you in bed.
Despite messed-up tits, she is still one of the better discoveries in porn: great video scenes, excellent galleries, and a cute face.
#17 Ryan Keely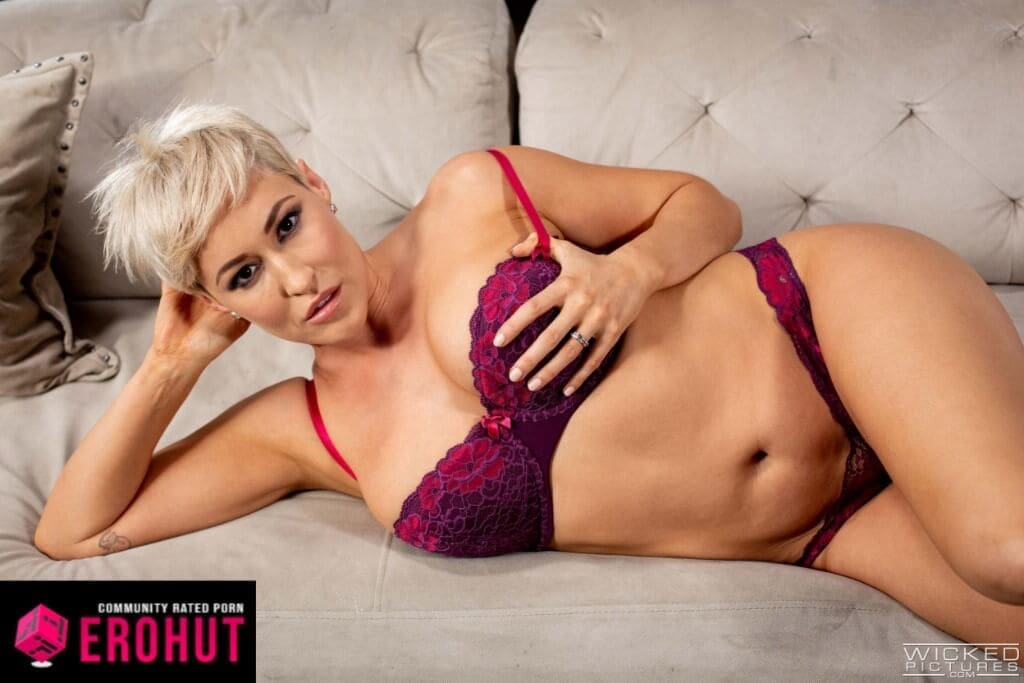 Ryan is as diverse as today's cringe-worthy companies with their presentations and hires. Irish, Spanish, and a mix of other flavors. Oh, and let's not forget short hair that some don't like at all. Great at porn parodies and GILF porn, so it makes sense to recommend a strong "actress" like Ryan Keely.
Despite taking a picture with fellow ebony and licking pussy into submission, she's not a lesbian. In other words, Ryan has plenty of casual videos for anyone to stream.
#16 Klara Gold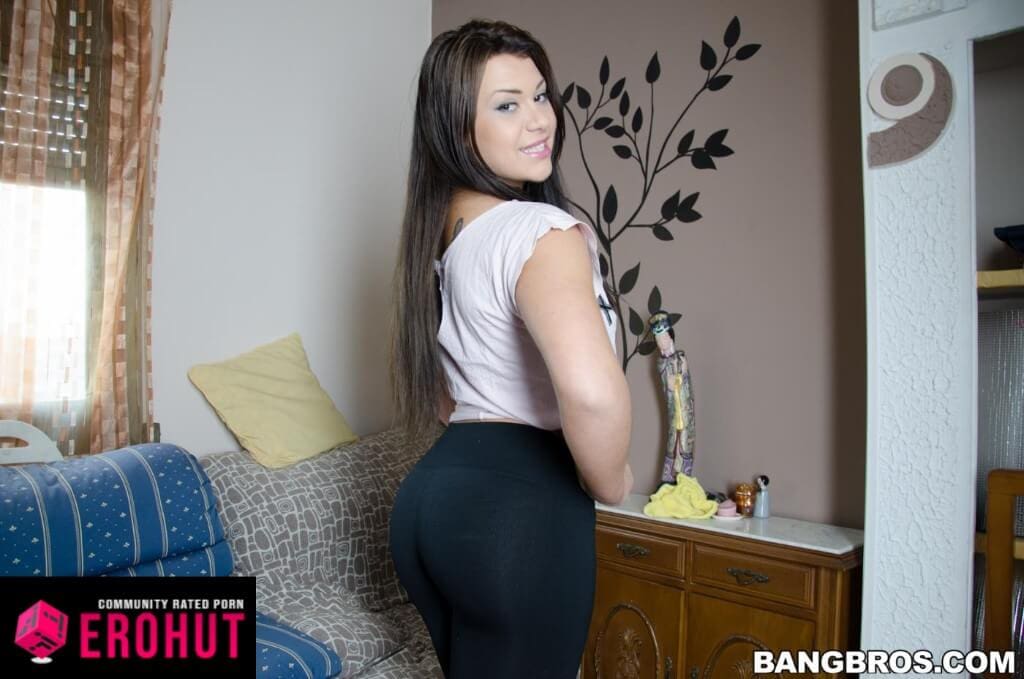 Regarding big round asses, Klara Gold reigns supreme over other famous Spanish pornstars. In case you're wondering, this 24-year-old also used Assh Lee as her alias.
This girl knows that that large butt is the biggest asset. So, Klara never forgets to show it off in many of her scenes. So now, if you're into ass worship, big oiled asses, and anal, this is the girl for you.
See more of Klara on $0 PornHub Premium.
#15 Susi Gala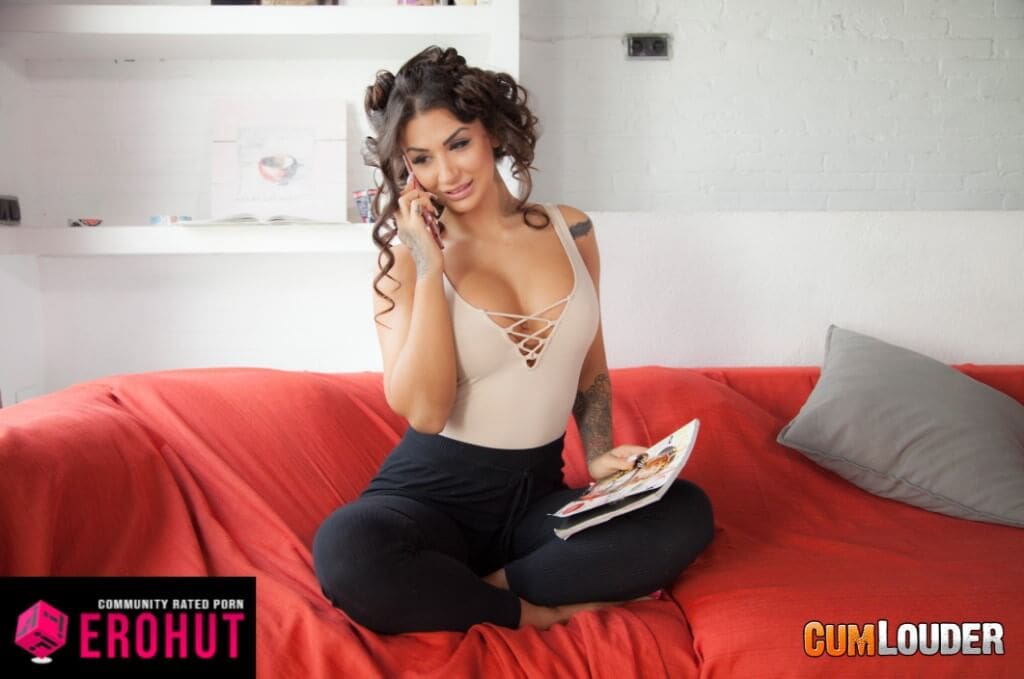 This is what we imagine when someone says "Spanish pornstars". We have a beautiful beach and kinky girl like Susi Gala, flaunting her bare tattoo-covered body.
This tanned Spaniard slut might not be that known to an American porn audience but still is worth checking. Whether you watch Susi gets picked up to fuck for cash, fucking in an office, or partaking in a pool party orgy. It does not matter, as her great ass and big tits will drive you crazy.
#14 Carolina Abril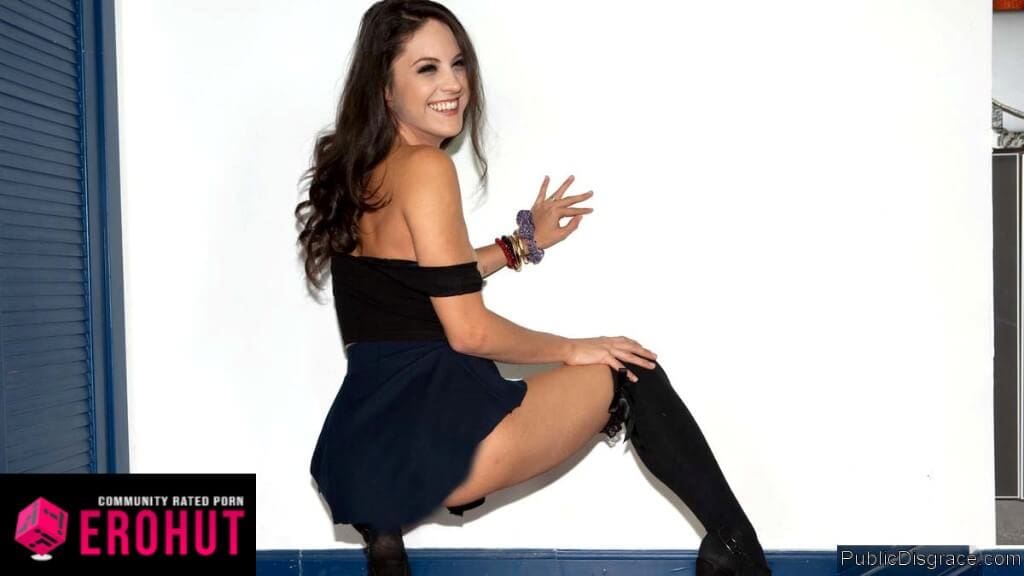 Lolly C, better known as Carolina Abriz or Abril, is another skinny hottie from Spain. She is one serious hoe who likes to fulfill her freakish fantasies when the camera is rolling.
We've seen this slim brunette angel getting fucked by men, youthful and old. Sprinkle on top anal gang bangs and BDSM sex slave scenes for that extra sweetness. Anyone enticed by this nymph can watch her on MetArt.com. Abril is certainly one of our favorite Spanish pornstars.
#13 Gabriela Lopez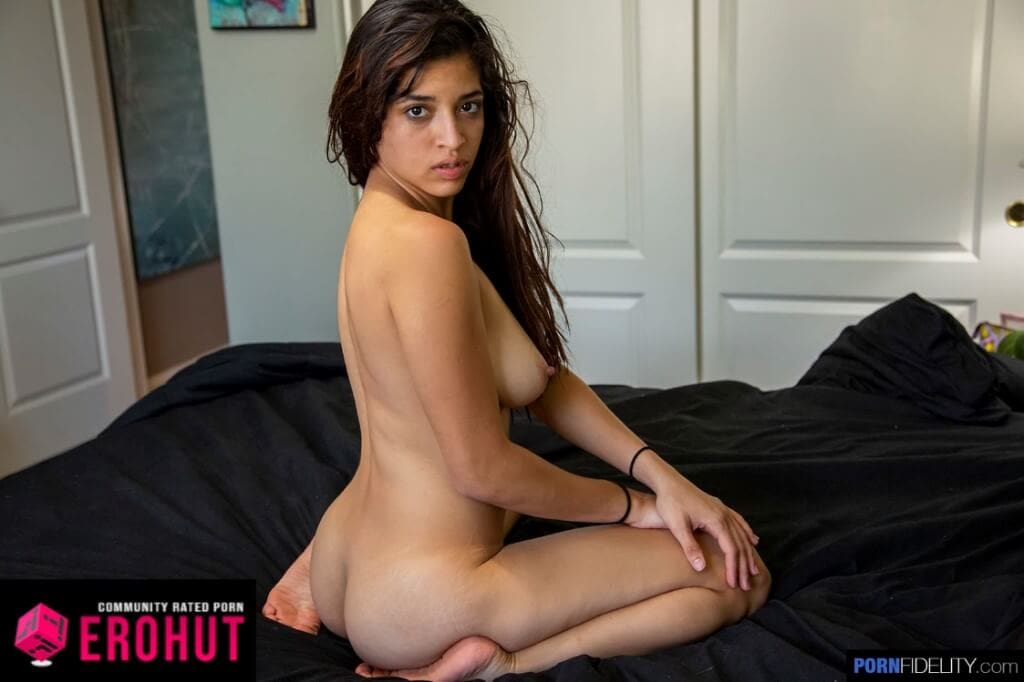 The tasty factor is high with a sublime brunette like Gabriela Lopez. Undeniably one of the sexiest and hottest Spanish pornstars of recent years. Perfect a slim body with a fragile, narrow frame, feminine look, and French facial features.
This is what it's like to travel, enter some club and end up fucking a hot foreign student or another tourist. Spain is a country full of hot sluts, positive people, sun and tasty food. Please yourself to a full video on Brazzers.com.
#12 Kylie Kingston
Strong eyebrows look funny when you're born brunette and bleach hair to a bright shade of blond. The contrast is too bizarre to be ignored and I should point that out. Won't be seeing Kylies face too much in this sex position, but man…
Imagine the same pornstar just with black hair, the same clean manicure, and red lingerie. I think it's time for her to make that change! Otherwise, she's a memorable pornstar from Spain.
#11 Pamela Sanchez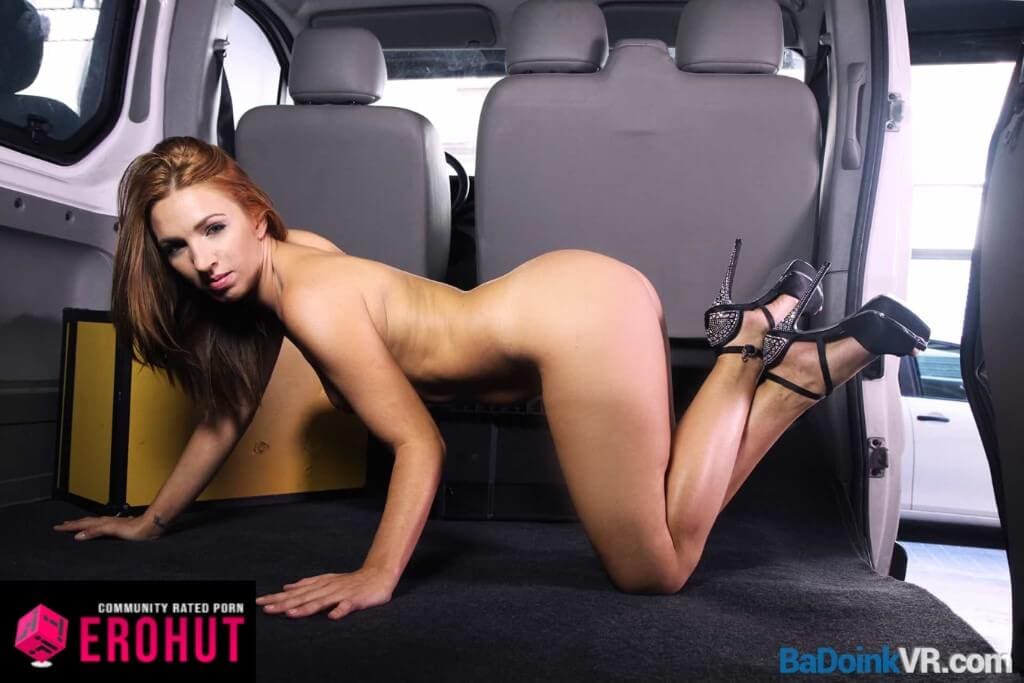 With a somewhat white body and contrasting black hair, Pamela could very well be the Anderson of Spain. Here's a photo showing delicious petite body, fit figure and nice tits for her size. Not to mention that 24/7 open mouth. Of course, perfect women don't exist, but this Spanish pornstar is at the very top with other goddesses.
Pamela Sanchez always delivers, be it short jeans, skirts, casual dresses, or provoking outfits. Her sexiness shines through any wardrobe.
#10 Amarna Miller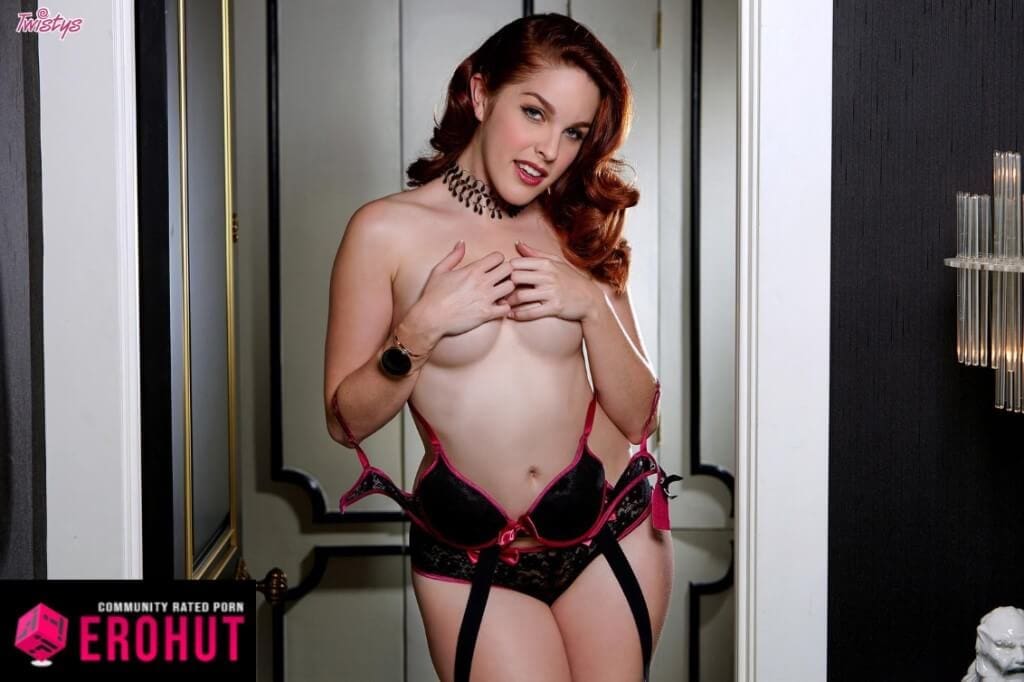 The last girl on our list is one of our favorites. It's not just because of her barely legal looks, eyes, ginger hair or petite body.
Amarna Miller lights a fire in our loins as no other Spanish pornstar can. Now 27, she started six years ago and has over one hundred scenes. This girl can tease, pose, fuck, and do all kinds of nasty, quivering right before orgasm.
Best of all, although Amarna does girls, boys, and BDSM, we can see that nothing gets her off like a giant black cock. You can find her on $0 PornHub Premium.
With this top 10 in your hands, you know there's only one thing to do. Take a Siesta and get your rocks off to some bombshell babes from Spain.
#9 Julia De Lucia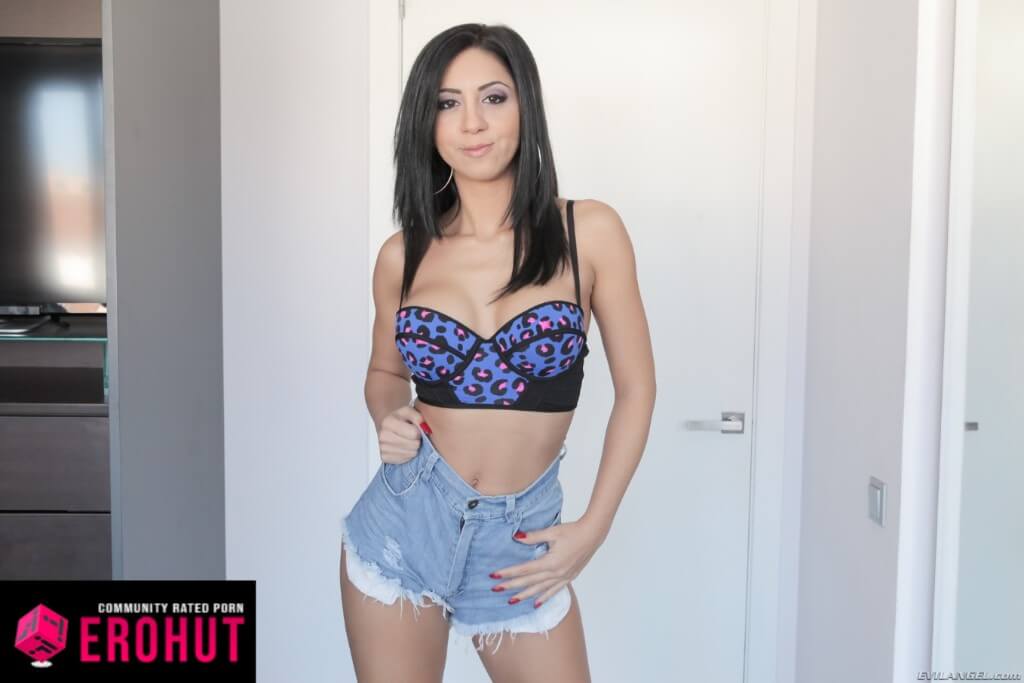 Spanish-born brunette Julia De Lucia is of decent size at 5" 5'. Another Spanish hottie with dark skin that loves getting into trouble. Starting at the age of 21, she has filmed dozens of scenes for RealityKings.com.
Although Lucia looks cute and nerdy in some videos, this Latina pornstar knows all about throat fucking, interracial anal, and more. Do not underestimate her.
#8 Franceska Jaimes
What you see is what you get with the Spanish superstar Franceska Jaimes. She'll gladly nurture your cock inside her asshole and let it relax for eternity. The ass might be the most important factor for picking Spanish pornstars, but this brunette doesn't lack charms or charisma either. Oh, and did you know that she's a freak for rough anal sex?
It's all fun and games until everyone retires. However, that's not the case with Franceska since her new scenes are coming out weekly on sites like Brazzers. Oh, and that's still true in 2023.
#7 Alexandra Sivroskya
Whether you call her Alexandra Sivroskya or Marta La Croft, the talk is still about the same brunette babe from Spain. The Malaga native with huge fake tits began her porn career in 2007, so a true professional by now.
With twelve years of porn experience, Alexandra has since flaunted that incredible big ass for the likes of Mofos.com and others. This feisty raven is all about curves, and we can't argue with the obsession.
#6 Alexa Tomas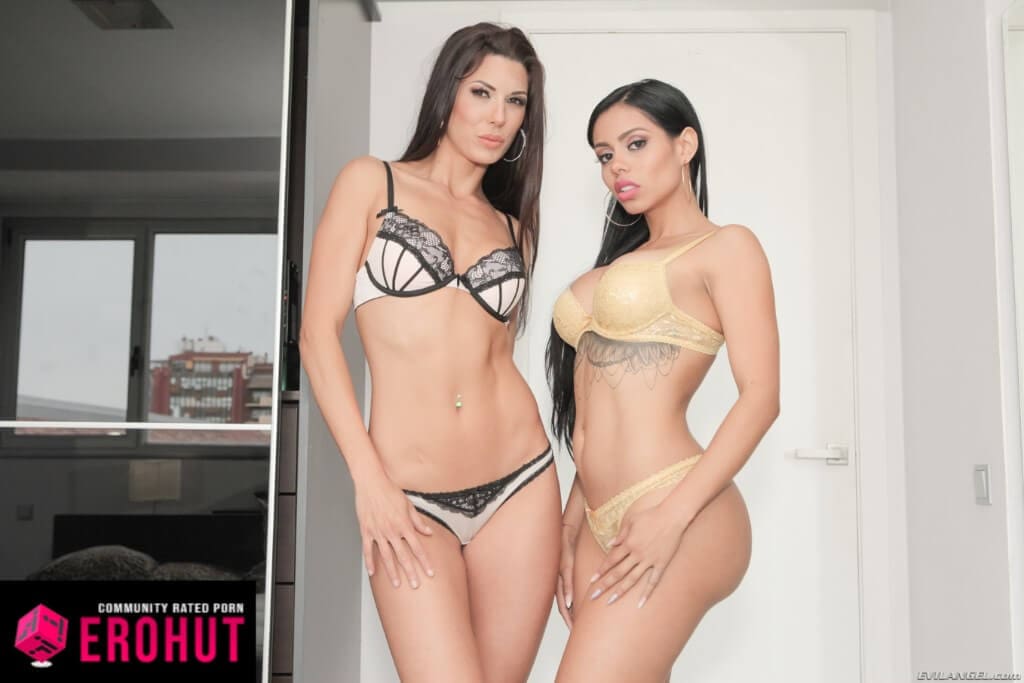 It's so easy to imagine myself in this situation where someone as special as a Spanish pornstar phenomenon, Alexa Tomas, is waiting for that sweet insertion. Spreading tasty pussy for the audiences of Brazzers.com and powering our dreams.
Perfect in so many ways; even the non-bleached asshole is fine. Could dine on that for hours. Tanned skin without any bikini lines, simple makeup, decent mileage. She's a template of a modern Spanish woman, slut or not.
#5 Violet Starr
There are nearly 800,000 Moroccans in Spain alone, so black guys have strong chances at banging cute models. Violet Starr seems so happy as she receives oral from a fellow African American. That reminds me of the lost art of licking pussy.
For this year's resolutions, I'll try to feature more galleries or GIFs with dudes licking those crotches. Now the ratio of blowjob vs. vaginal is like ten to one.
#4 Apolonia Lapiedra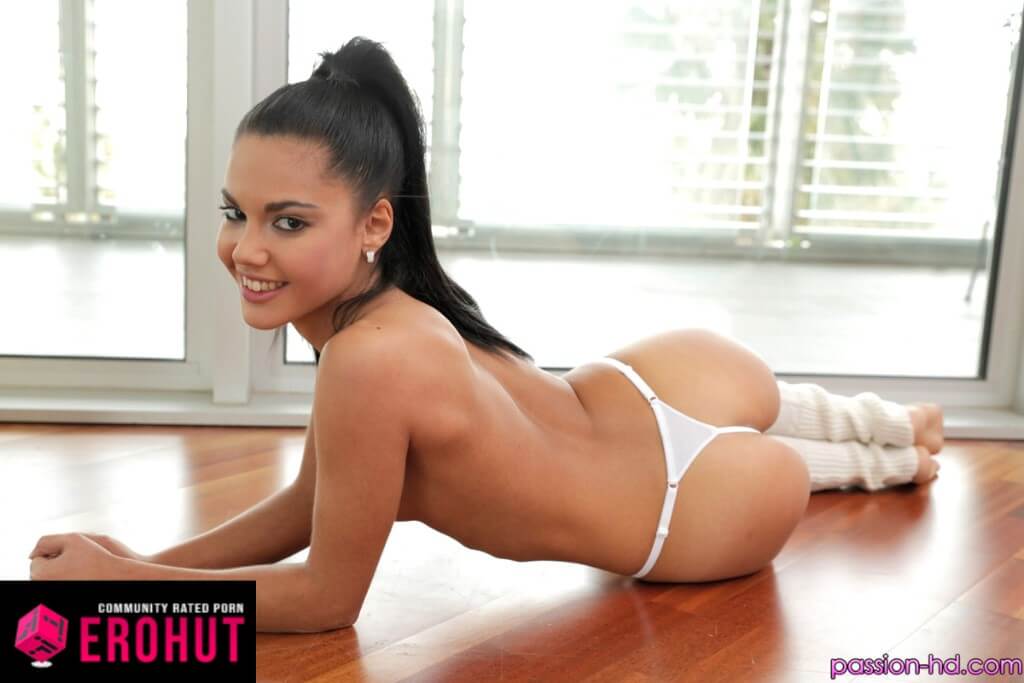 If you're the kind of guy or girl that's into tiny tits and cute faces, then Apolonia Lapiedra will hit the spot. This small ass babe stars in some incredible porn scenes.
To give you a few examples, she has played a cheating girlfriend, a horny fitness babe, and an amateur slut. In addition, Apolonia is willing to trade her pussy for cash in public without hesitation.
Even better, this golden-brown Spanish slut likes it rough and is no stranger to anal sex. Just ask Nacho Vidal. Check her out on Mofos.com.
#3 Violet Myers
Way too many questions when you can't see what's happening behind the scenes. Violet looks like a Jewish pornstar with a big nose and there's some truth to that. Might not be pure Spanish, but the goodies below are too wild to be ignored.
Tight red shorts and a great behind add a lot! Violet must also love water because it loos like Myers is posing for nothing else but a fountain.
#2 Nekane Sweet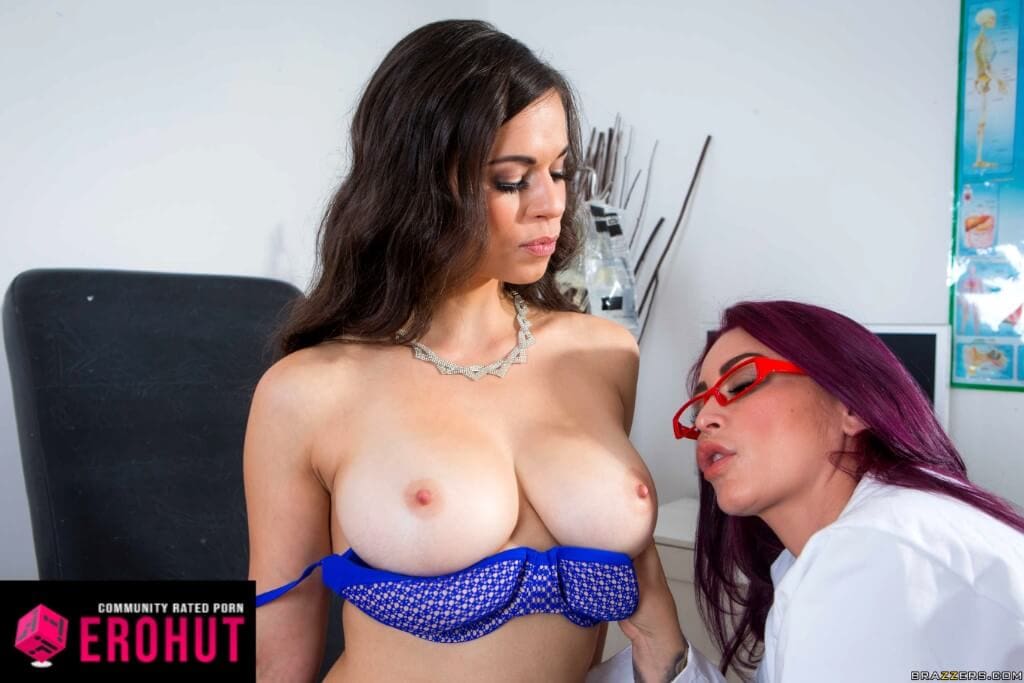 With the setting sunbathing this curvy body, Nekane Sweet looks like an absolute goddess in the picture above. The short but breathtaking beauty kicked off her career in porn seven years ago. With so much time spent fucking, Nekane has done great things for the sites like MetArt.com. In other words, there are plenty of her videos to watch.
Among our favorites are her public sex videos, a cheerleader threesome with Jasmine Webb, and the anal gym adventures.
#1 Alina Lopez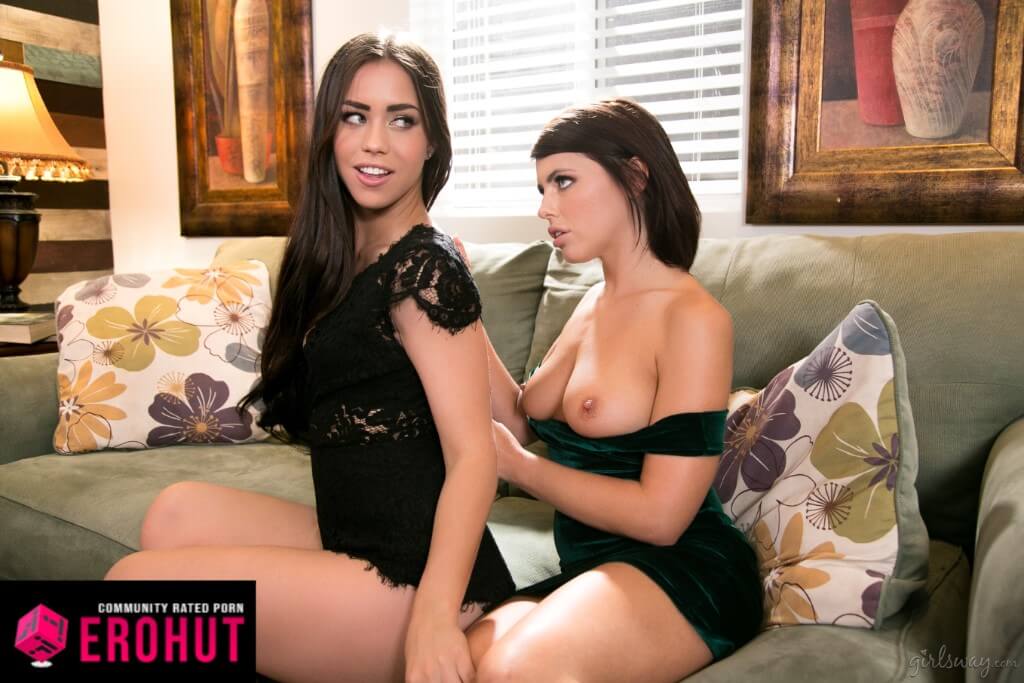 The delicious treat of the month on Brazzers.com, Alina Lopez has the look of a hot pornstar and rocks that like a puppet master.
Doesn't care and uses the hotness factor to drive men to favor and receive favors. That's how you do it, everyone. Imagine a feminist reaction while filming this scene. Although I'm sure, these fat blobs are mad about everything, including their existence. Anyhow, let's praise and celebrate the beauty of Alina Lopez.