Although Romania is best known for Count Dracula, it's also a hot spot for cam girls and horny sluts! In other words, the birthplace of many gorgeous pornstars.
Is your dick getting hard just from the title alone? Then our top list of the best Romanian pornstars will make you cum buckets. We start with ten scorching hot chicks and invite you to expand our list with your suggestions. Check them out and don't forget to vote for your favorites.
I am serious, drop some suggestions and let us know what Romanian whores we miss.
#21 Clara G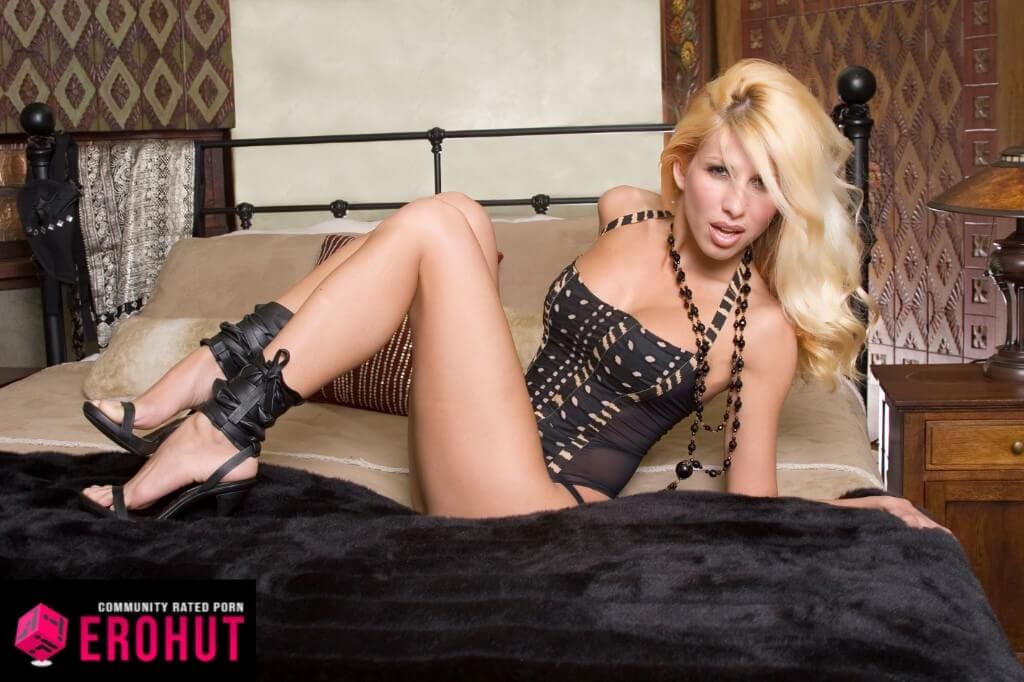 All you need for this spread pussy photo is a nice piece of bread. While blond hair color is not the most popular among Romanian performers, I do think it's for the better.
Who said that you always need to be a brunette? Born in 1979, Clara has started her journey back in 2003. Yes, that was more than a decade ago. Not as a teen pornstar either, but at the admirable age of 24. Clara has won few awards as well, so you'd better check her scenes on Brazzers.com.
#19 Julia De Lucia
Folks, this is a honeypot of Brazzers and a rather special babe which continues to add new scenes. Yes, even in 2021 and beyond. I know that Romanian pornstars aren't exactly the "go-to" standards because Latinas have monopolized the business, but just try…
Julia can be seen riding Danny D, getting her asshole destroyed by everyone around, and most importantly, the library doesn't end with 2021. Her most popular upload is a debut video from 2017 and that means one thing only! Yes, we have half a decade of uploads from this brunette alone.
#19 Addison Dark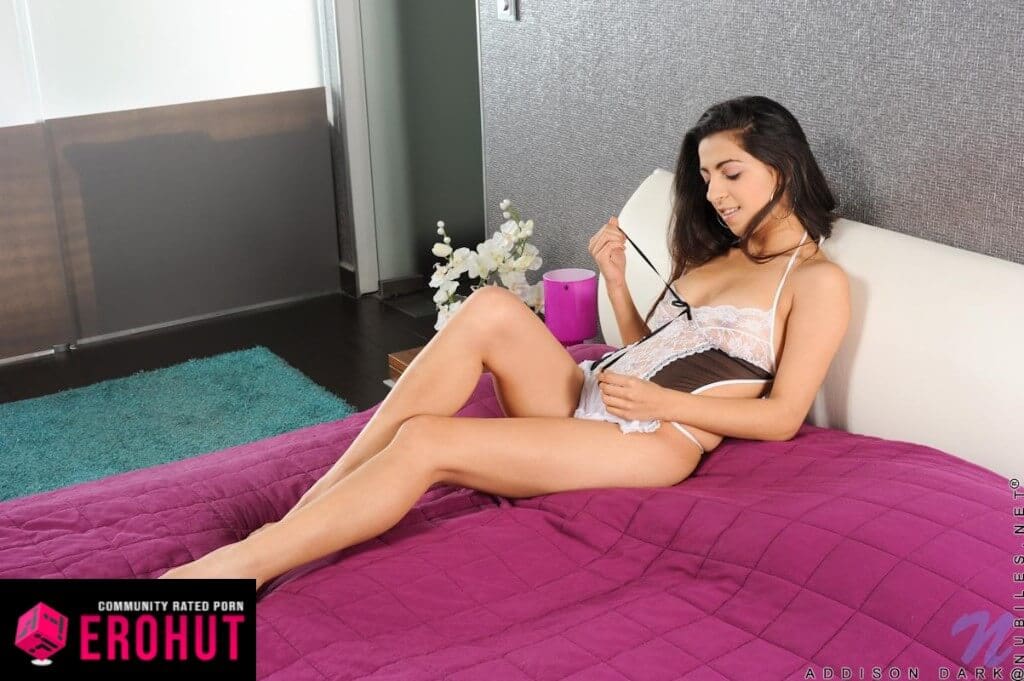 Last, but not least is another hot pornstar from Romania, Addison Dark. Are long legs the national treasure of this European country? That sure looks so.
Slim, tall, and with that "I want to fuck you" look. Blessed are the men that had an opportunity to experience women like this one in real life.
#18 Anastasia Brill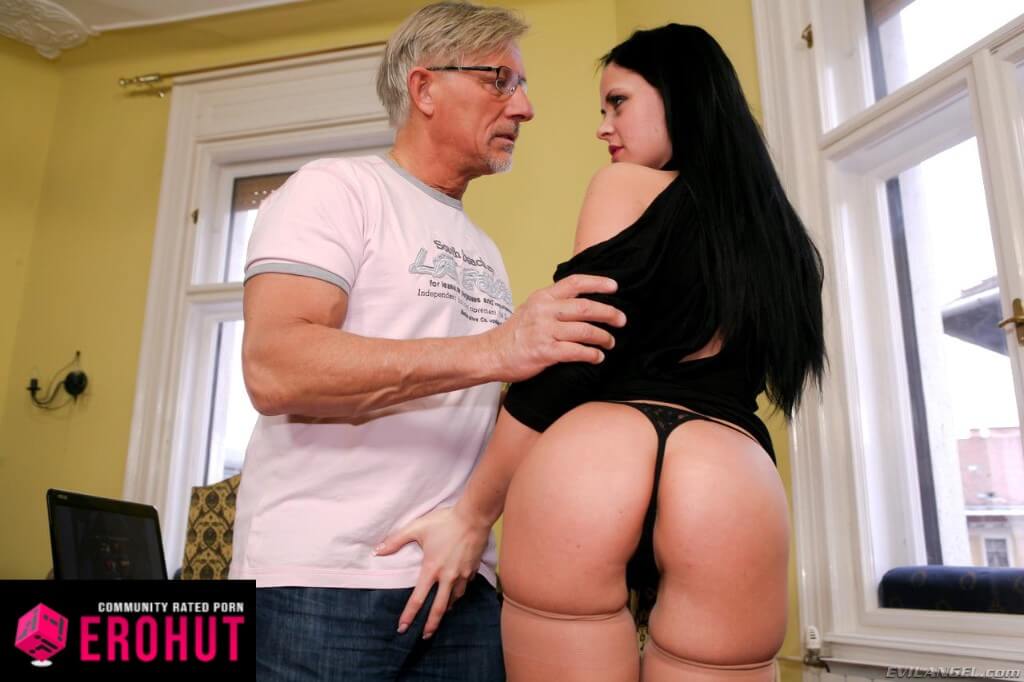 She might not have the looks or the body, or the brains, or anything else… Oh wait, we are confusing her with someone else. Anastasia Brill is one of the most famous Romanian pornstars that got to work with the Zeus of porn: Brazzers.com.
Her secretary, anal, and plain solo scenes have driven me to the point of insanity, almost.
#17 Arianna Sinn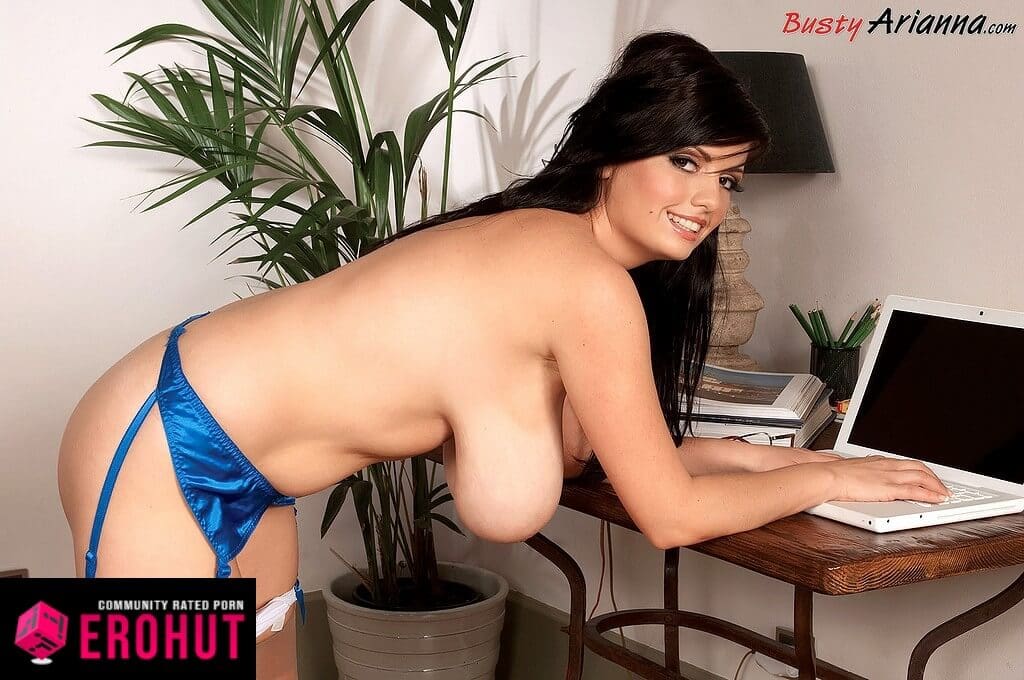 Arianna Sinn is another brown-eyed babe tailor-made for the fans of BBW porn sites and big breasts. Her body is thick and chunky, but also tight. Chances are, she will outrun and outfuck you in the bedroom.
Her 9-year stint in the porn industry included cam shows, many photo sets, and videos. For the most part, this pornstar likes to tease, strip and masturbate. Nonetheless, money talks! Arianna certainly did a few hardcore boy/girl scenes as well. Most of her content can be found on Free PornHub Premium.
#16 Angel Pink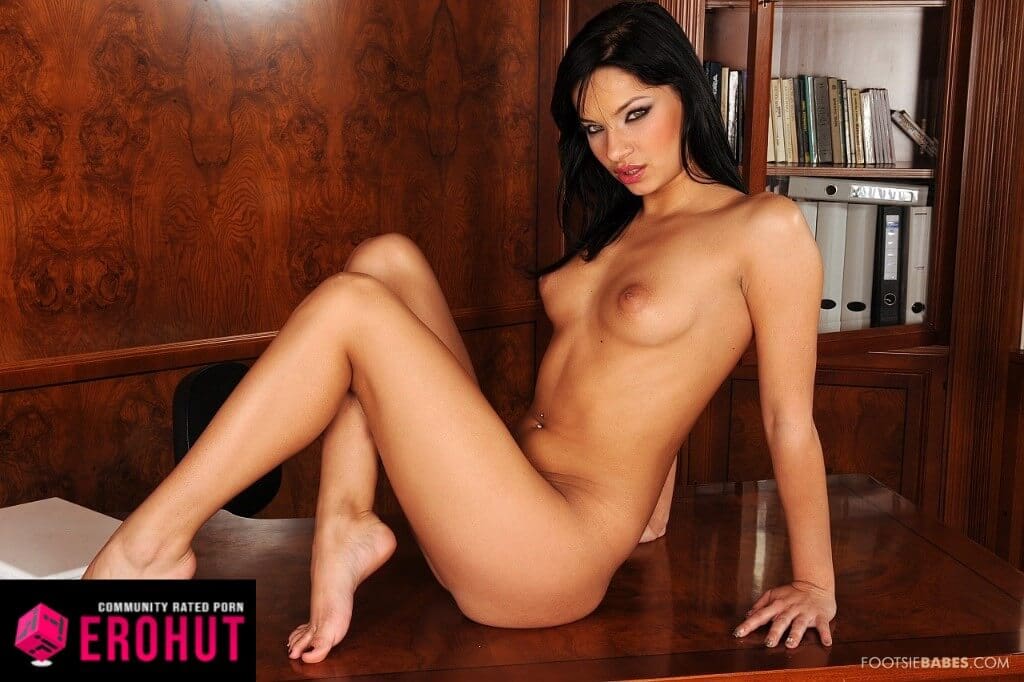 We've had a demon, dangerous pornstars, divine ones, and here is the angel that somehow got invited to Heaven. Must have sucked the cock of God himself to go through. I always imagined that place to be boring as fuck, because hell is where all the whores go.
This Asian-looking petite is one of the more unique-looking performers, that's for sure.
#15 Carmen Joy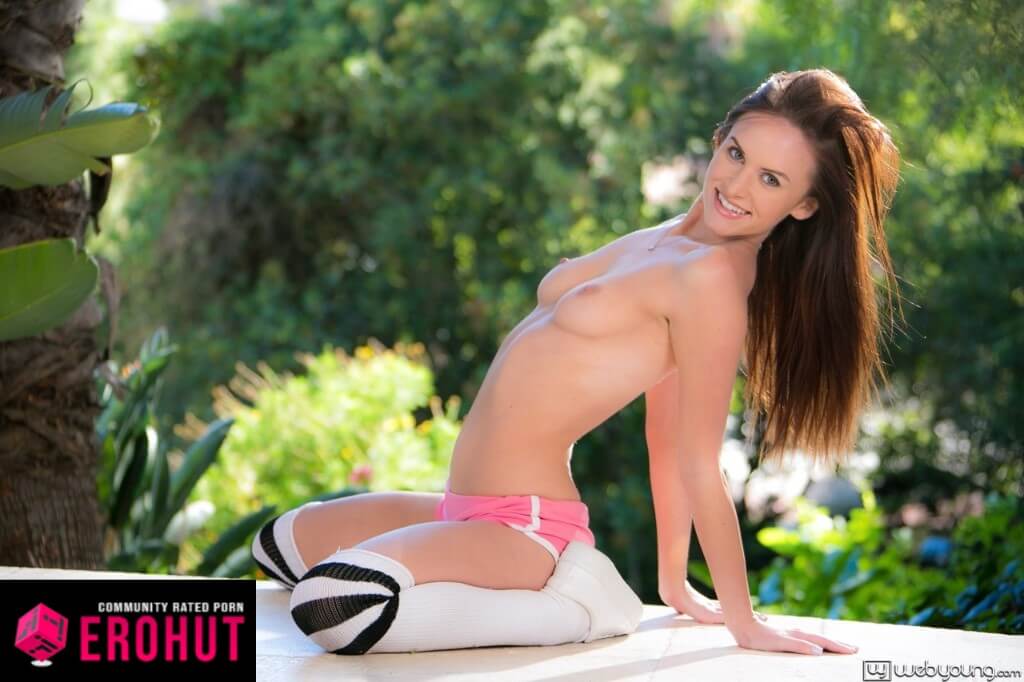 What's that? Another horny Romanian slut that eats dicks for breakfast. That's what we want, and I'd love to pour some milk into her pussy.
Carmen will make your lonely evenings full of joy, especially if you check her previous works. I don't think she is still active, but sometimes it's the old sluts that fuck better. How many of you haven't even heard about this bunny in the first place?
#14 Aylin Diamond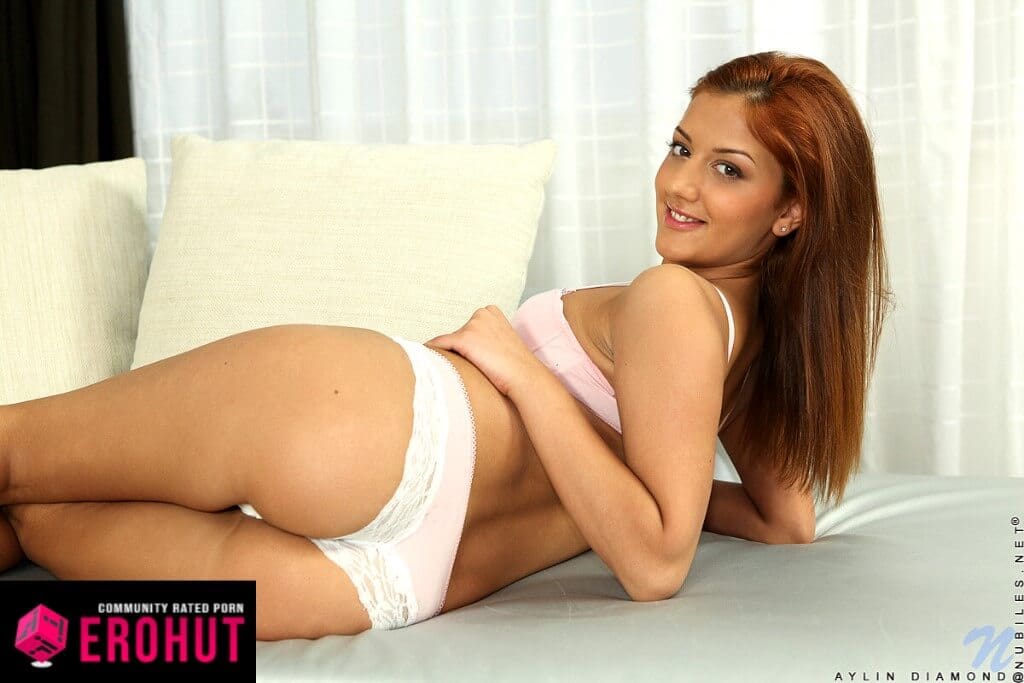 It's hard to tell how well Aylin will do on our top 20 list, but she is one of the more decent pornstars. The looks are subjective although it won't stop us from giving her 6.5/10. Maybe with a boob job and matching panties, she could go to 8/10.
What's your opinion about her? So far, Diamond is in the middle of our list.
#13 Florina Rose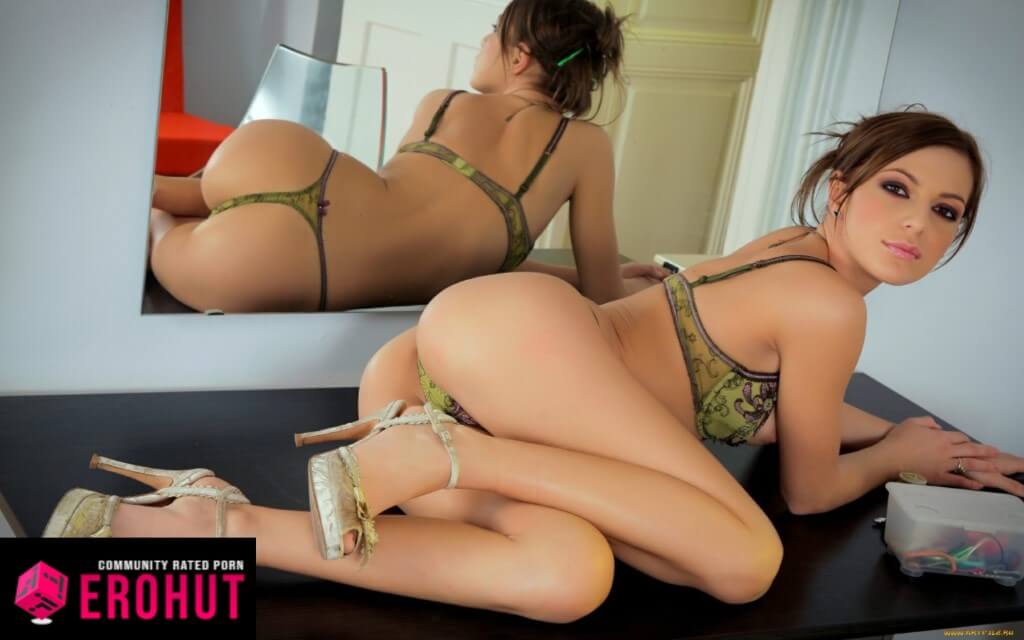 The only pornstar that does not require flowers on the first date, because she is one herself. As we add 10 more girls to our list, I am noticing bizarre voting results. Okay, so it looks like you, guys, don't care about performers that have had their hair dyed?
A thirsty, sensual, and good-looking MILF that I would not mind banging.
#12 Lea Lexis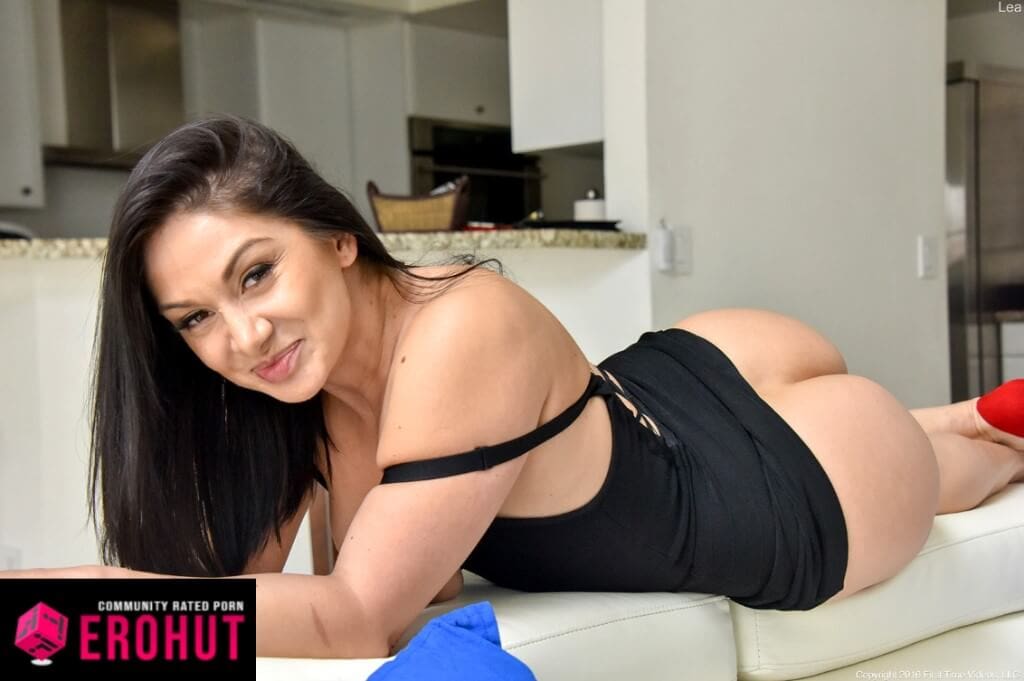 One of the newest Romanian pornstars to be added, is Lea Lexis or Jasmine Lexus. Why those whores can't stick with a single name? No brainpower or something else is happening there? This is not a dick, you know.
This is one of the kinky sluts that are willing to push the envelope. After all, she took home an AVN Award for the most outrageous sex scene with Tommy Pistol in 2016. However, if you want the juicy details, Lea, is known for deepthroat blowjobs, nasty lesbian sex, and wild anal scenes. Check her out on RealityKings.com.
#11 Amina Danger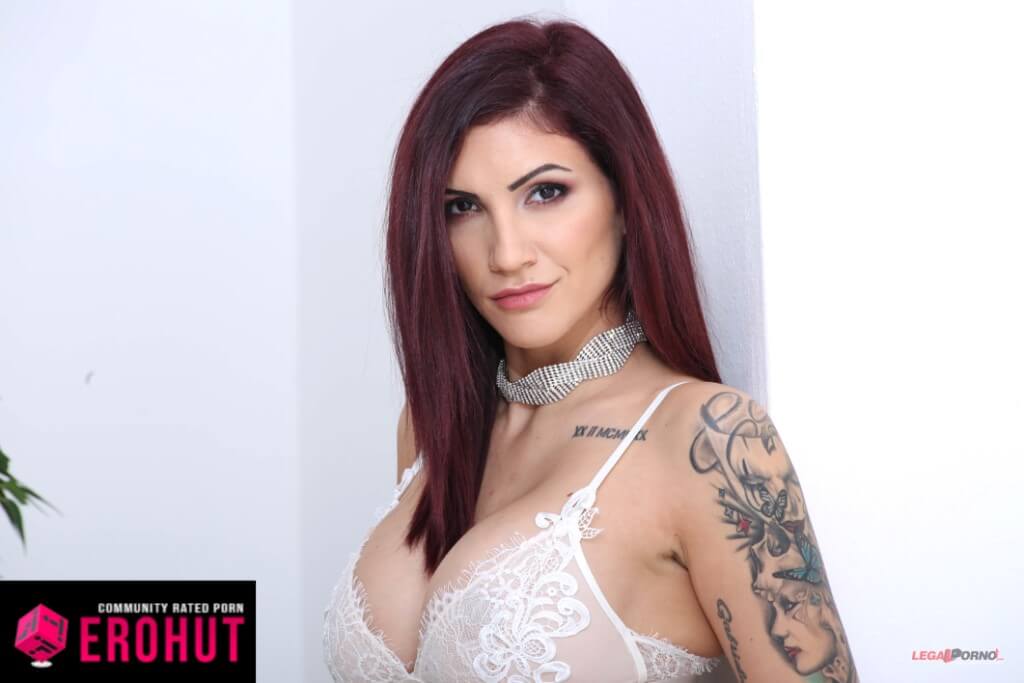 The only Romanian ginger pornstar so far, and she looks divine. I guess you could say that she is a danger to your dick. When I am done writing puns, my time is spent jerking off to sluts like this one.
I can't believe how many gorgeous MILFs does the country of Romania and the whole of Europe have.
#10 Amabella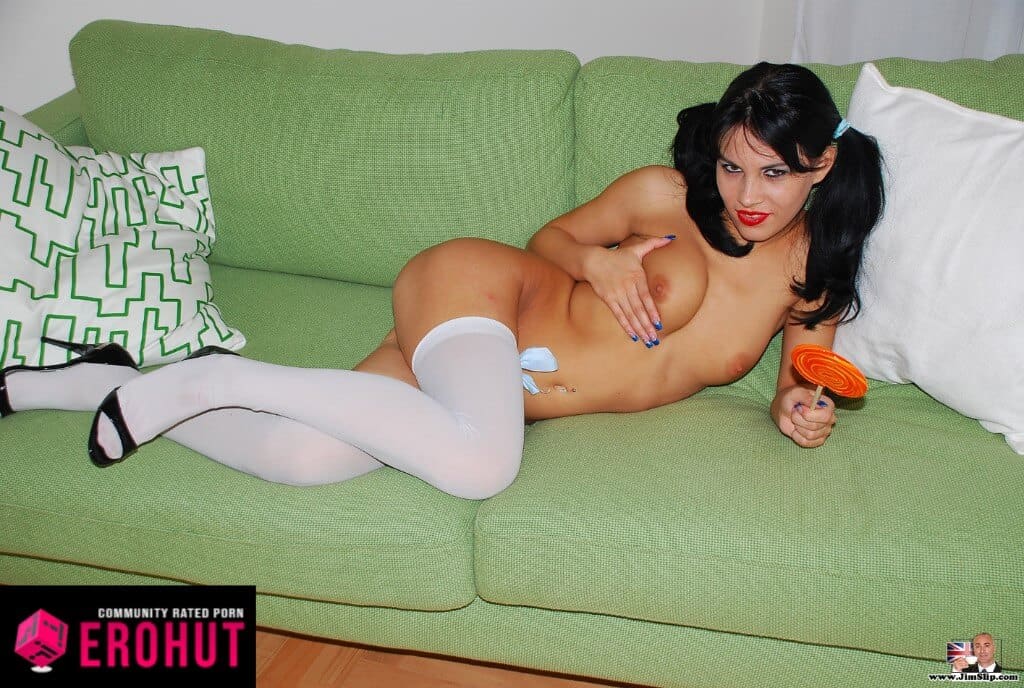 She does look like a freaky sex doll, and her tiny pink pussy is always open for business. I bet she has received quite an increase of views post-Anabelle movie release. What do these both sluts have in common? Both are from Satan himself.
My favorite part of her whole body is her butthole and lips. These are so aesthetically pleasing to watch, like a perfect sculpture of some sort. She looks slightly Asian.
#9 Honey Demon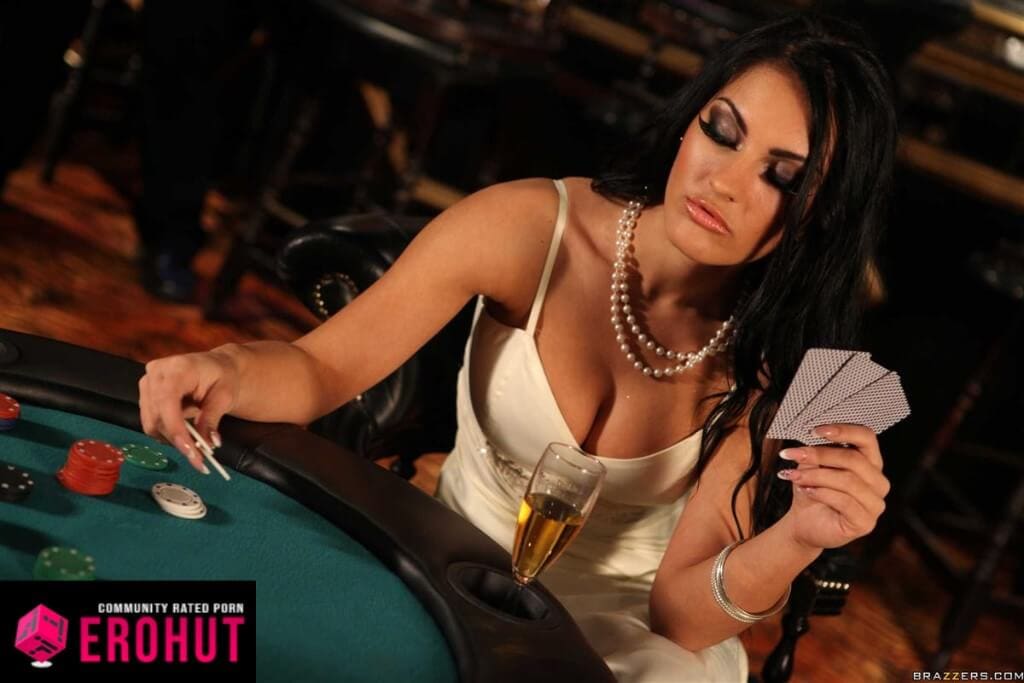 As sweet as the sin itself, Honey Demon is one of those performers that just keeps on giving. Gorgeous tiny butt, few trashy tattoos along with a tramp stamp and succulent mouth.
Athletic, very active, and from Bucharest, Romania. She is not your typical stupid slut though. Honey did attend a university in Budapest which is a fact not many people know. I hate that city and do love Hungary. Too crowded for any decent fun.
Download her scenes on everyone's favorite site, Brazzers.com.
#8 Donna Bell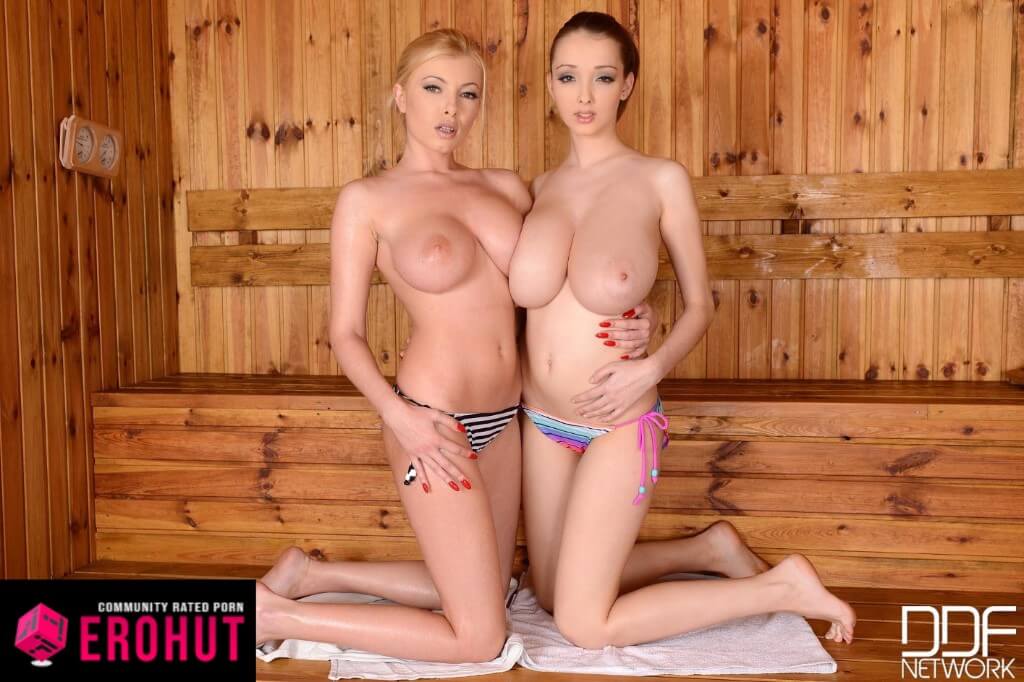 Another Barbie blonde from Romania, Donna Bell or Rebecca Storm, never fails to get us excited. Not only can she play with herself and tease, fuck guys, but also survive DP sex. All just for the sake of mixing things up, so you can drive straight to her pussy.
In action, this whore will constantly make your dick shoot to the moon. Her big boobs are always there to make each scene all the better. Feast your eyes on this babe's perfect body and rub one out.
#7 Jasmine Black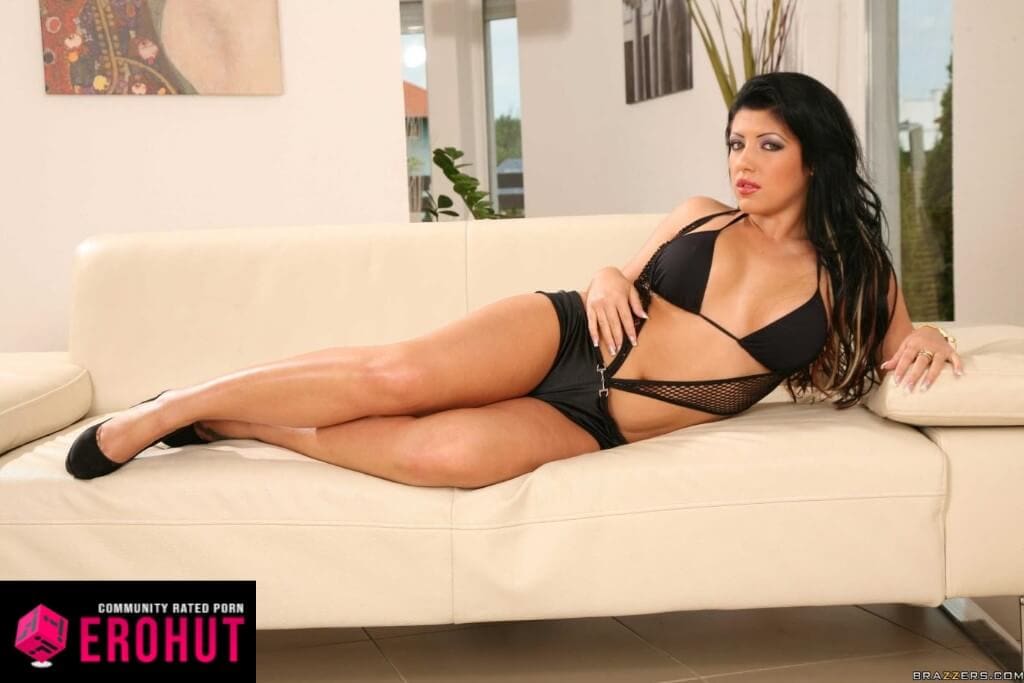 Jasmine Black or simply Ana Hot proves you can never have too much of a good thing. In her case, we're talking about this super curvy brunette's all-natural and massive tits. Yes, those monsters are real and we are as shocked as you are.
Judging from what we've seen of her, this Romanian pornstar loves anal and group sex. These are her all-time favorite activities. However, she also swings both ways in the heat of the moment. Do you know what I mean? Her work can be found on networks like RealityKings.com.
#6 Jasmine Rouge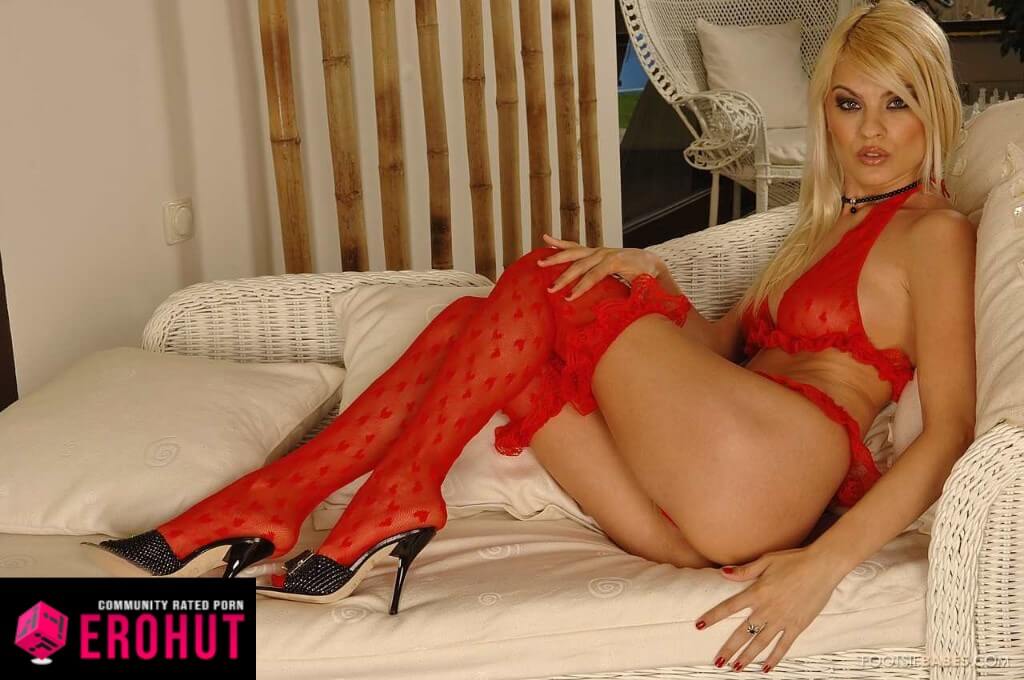 If you thought that most Romanian Pornstars were brunettes, then here's Jasmine Rouge. Her other nicknames include Jasmine Forever or Jasmin Foster.
Most people will not even know her true ethnicity. Needless to say, we find her hot! This 5"5 blonde is a 16-year veteran of the porn industry. Despite her age, still has a pair of marvelous natural tits. Her work covers everything a porn fan could want… Titty fucking, footjobs, uniforms, group sex, anal, and creampies. If you're eager to watch her perform, your first stop should be Free PornHub Premium.
#5 Sandra Romain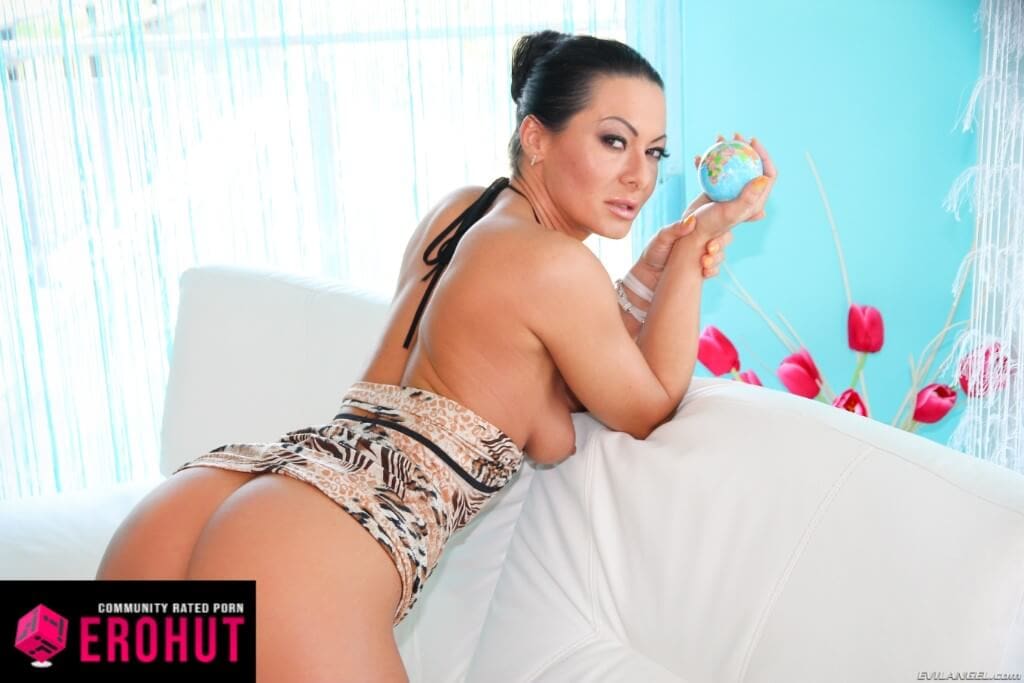 Despite a short break, Sandra Romain has been in porn for 14 years! That's one long time doing the same thing again and again.
Now 40, she looks incredible and works with some of the best premium porn sites. This has led her to try out things like never before. You had interracial gang bangs, anal with Rocco Siffredi, double penetration, lesbian BDSM, and even wrestling porn. There's only so much your ass can take.
If any of these words turn you on, check her out on Brazzers.com.
#4 Sensual Jane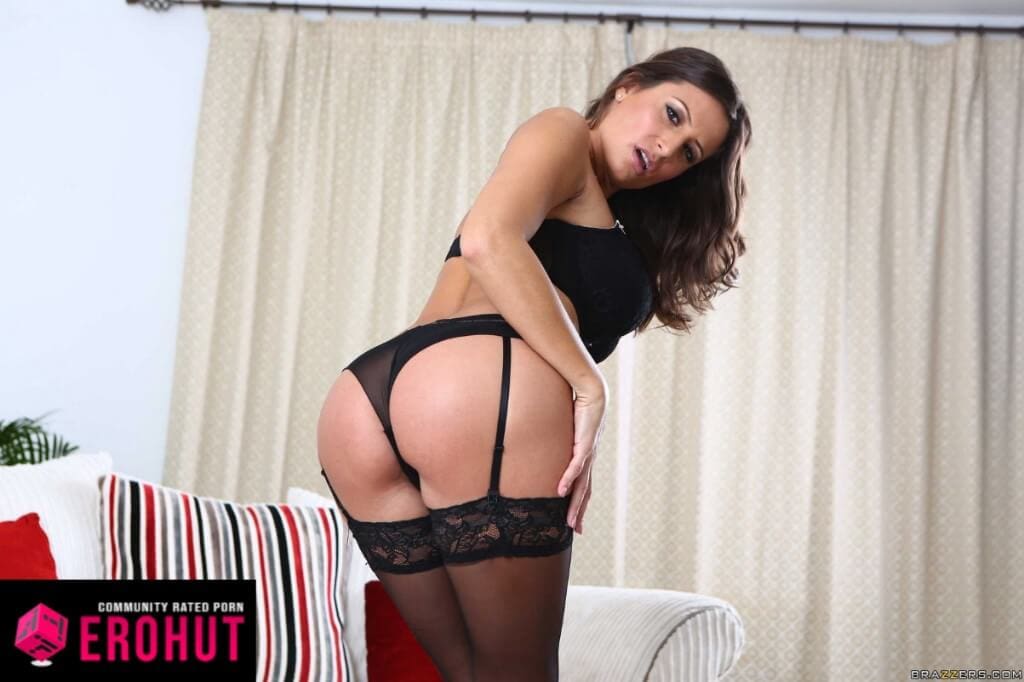 35-year-old Sensual Jane, AKA Ioana Botezatu is undoubtedly the most famous, if not the most successful of Romanian pornstars. However, she owes it all to a pair of long silky legs, enormous natural tits, and a fantastic ass. A lot of her videos have been featured on top porn sites like Brazzers.com, so it's easy to find her.
This MILF from Romania takes it up the ass, loves tribing, and can be seen flogging lesbian slaves in BDSM videos. That's pretty much it.
#3 Black Angelika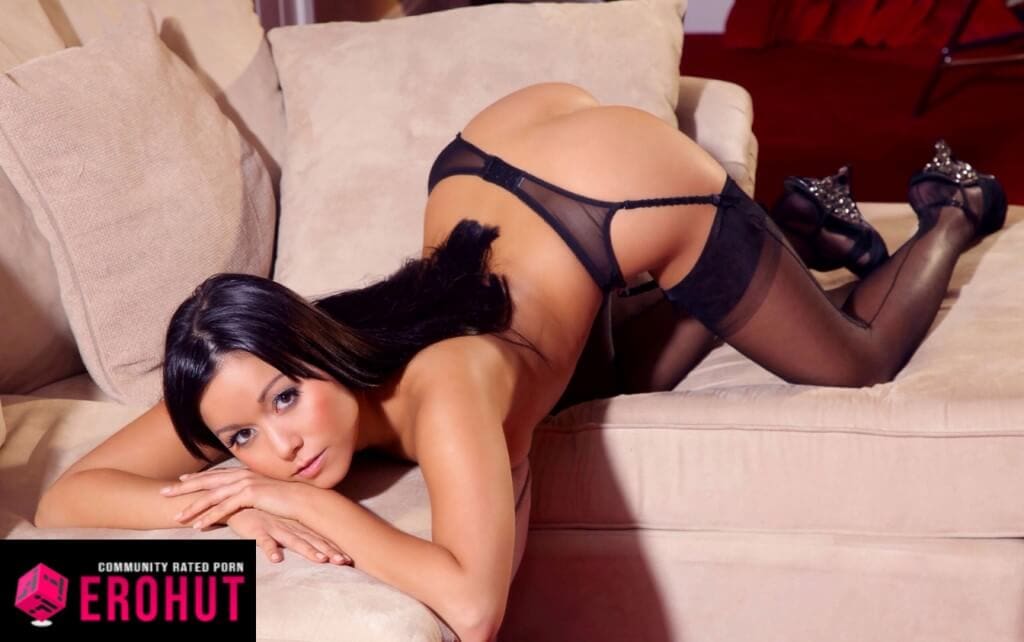 What's up with Romanian pornstars and their long careers in porn? It seems like they get stuck with one thing for the rest of their lives.
Angelika Black is another slut in a long line of gorgeous pornstars. During her 9-year career, this European brunette filmed dozens of scenes for sites Brazzers.com. With so many scenes, you can find pretty much anything. A tanned beauty fucked on a beach, in public, made office porn and went after other girls in lesbian videos.
#2 Lucy Belle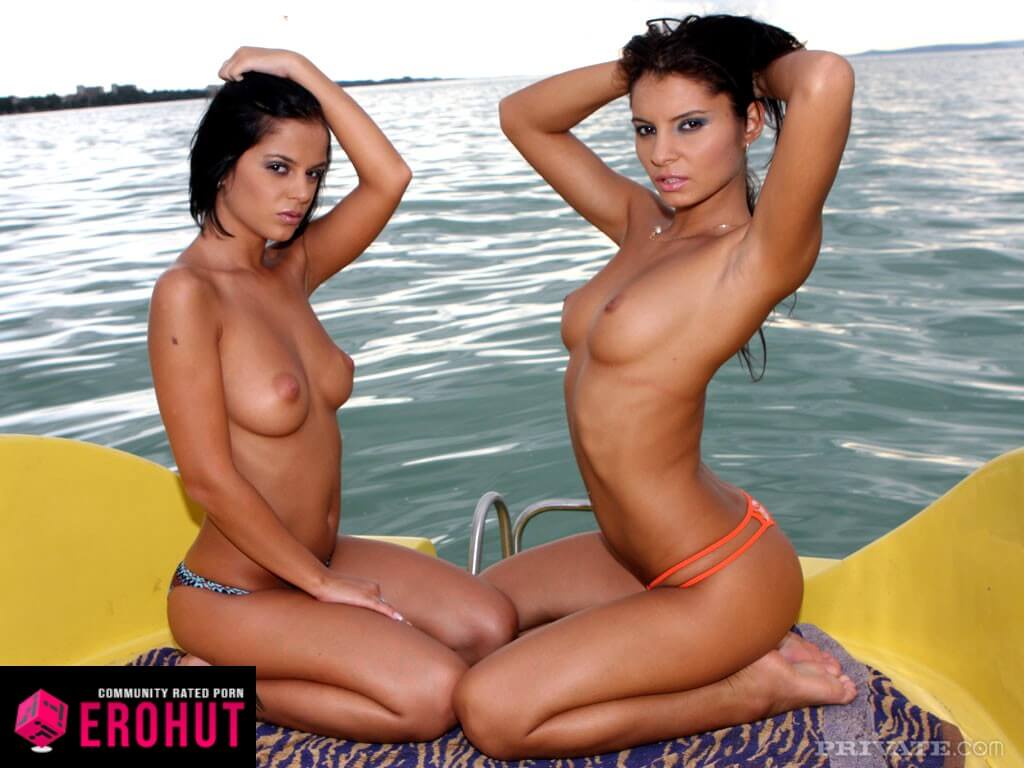 This picture makes us want to take a big bite out of Lucy Belle's juicy ass! She has been a pornstar since 2007 and has worked under many different names. Seriously, fuck this trend! Her aliases include Melody Trois, Lucy Bell, and Gina Lutaja.
Beautifully tanned thighs, black hair, and snake eyes. She just needs to cut a few pounds from her sides to get rid of those wrinkles.
#1 Shalina Devine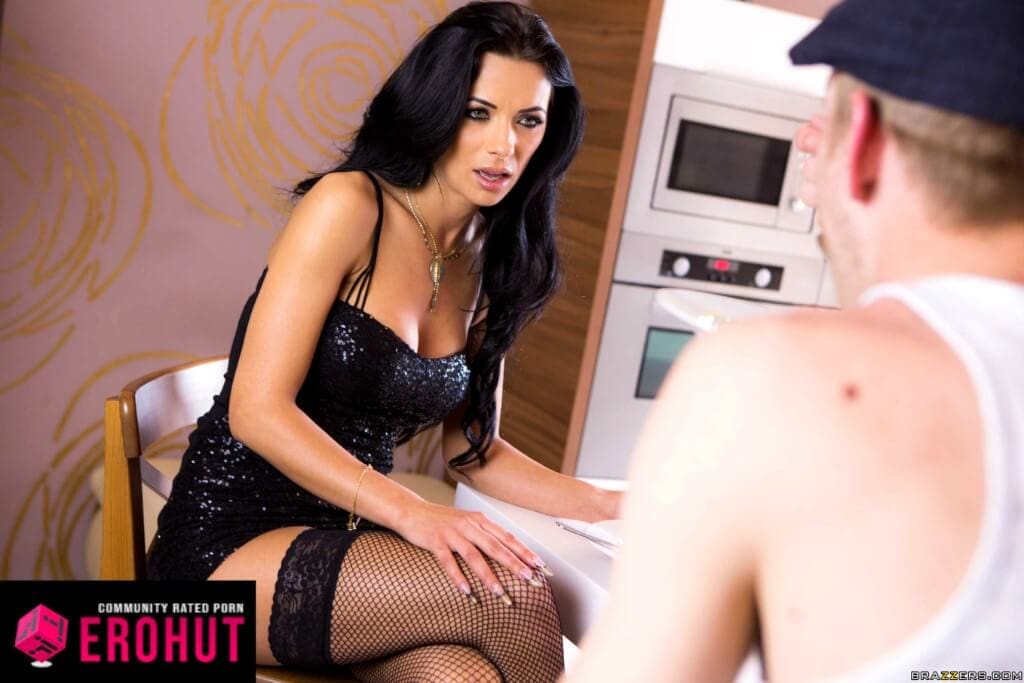 Green eyes, jet black hair, and a slim body make young MILF Shalina Divine a true bombshell. She's known to fuck anytime, anywhere, and take it in any hole you like. That's what we expect from the best of Romanian pornstars anyway.
You can catch this goddess ass fucking, face sitting, fisting, and having plenty of glam-core or group sex. Check her out on MetArt.com for some sensual love.