With pornography banned in China since 1949, it's nearly impossible to find models that work within the country. Nor anything resembling an adult industry like the one in the US. But on the other hand, you can find plenty of Chinese pornstars that have made a name for themselves having sex on camera. Low paying jobs aren't able to compete with American cash.
We're here to celebrate the best ones with this top 10 of the hottest Chinese pornstars. Grab your sweet pork, a bowl of rice, and put your dick inside. Ignore the burning sensation and plow through, it's worth in the end. You know, orgasms and all that…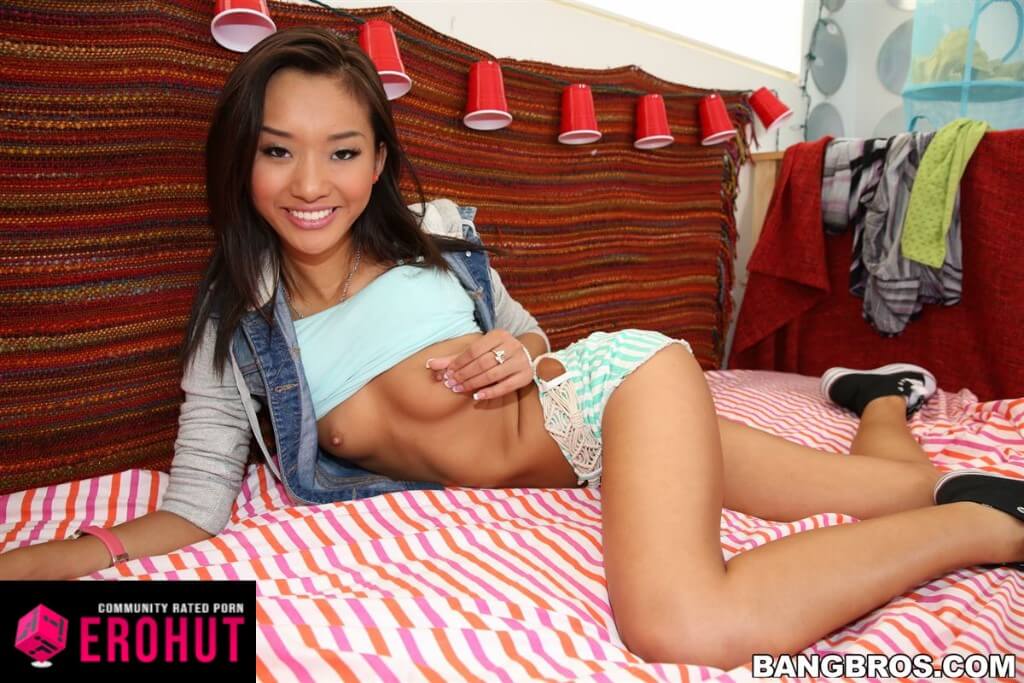 Chichi Zhou, better known as Alina Li, is a massively famous pornstar coming from Shanghai, China. We don't need to say much about her looks, just take in the photo above.
When it comes to her performances, this cute young hottie has been wrecked with a big cock more times than she can remember but she's still at it. Watch this slim angel do BDSM and other nasty scenes. Just a dirty-minded Chinese pornstar that we crave. My favorite is Alina's smile, dirty and genuine at once.