With pornography banned in China since 1949, it's nearly impossible to find models that work within the country. Nor anything resembling an adult industry like the one in the US. But on the other hand, you can find plenty of Chinese pornstars that have made a name for themselves having sex on camera. Low-paying jobs can't compete with American cash.
We're here to celebrate the best ones with this top 10 of the hottest Chinese pornstars. Grab your sweet pork, a bowl of rice, and put your dick inside. Ignore the burning sensation and plow through, it's worth it in the end. You know, orgasms and all that…
#21 Kalina Ryu
With the reliability of a calculator and a work ethic of Japanese workaholics, Kalina Ryu or Lily Ocean had a taste of white sausage back in 2012. Since then, her appetite has only increased and while we are only 97% certain that Ryu is Chinese, do know that the birthplace is set to North Carolina. Thus, she's an "American Asian" or "American Chinese" sex toy and therefore, cannot be ranked higher than the current spot.
Did she take it in the butt? That's for you to find out on Brazzers, a place with the highest-quality videos, at least for Ryu. Yes, the new uploads have somewhat slowed down on premium networks and that's why we're recommending the one with B.
#20 Jade Feng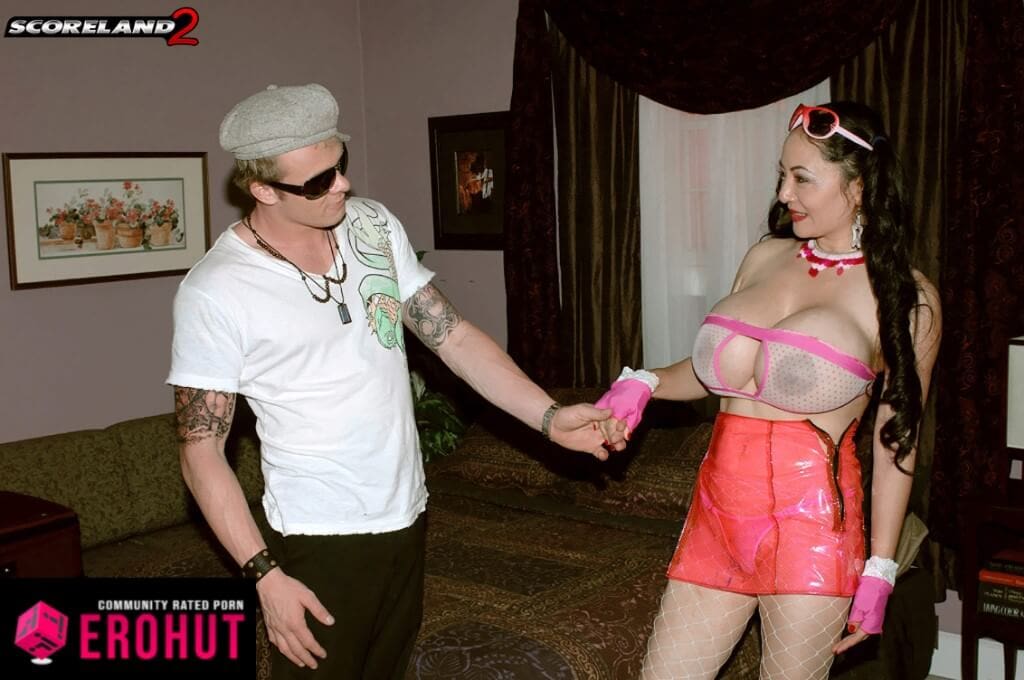 MILF Jade Feng is not your average Chinese pornstar. Even though she relatively petite at five foot five, Jade has a pair of large and fake 34G tits that had replaced her otherwise naturally busty boobs.
She's the perfect candidate for motor boating and a boob job. With age comes some cons too, so I understand if her pussy will not make your cock explode like many of the 18-year-old pornstars.
#19 Ava Devine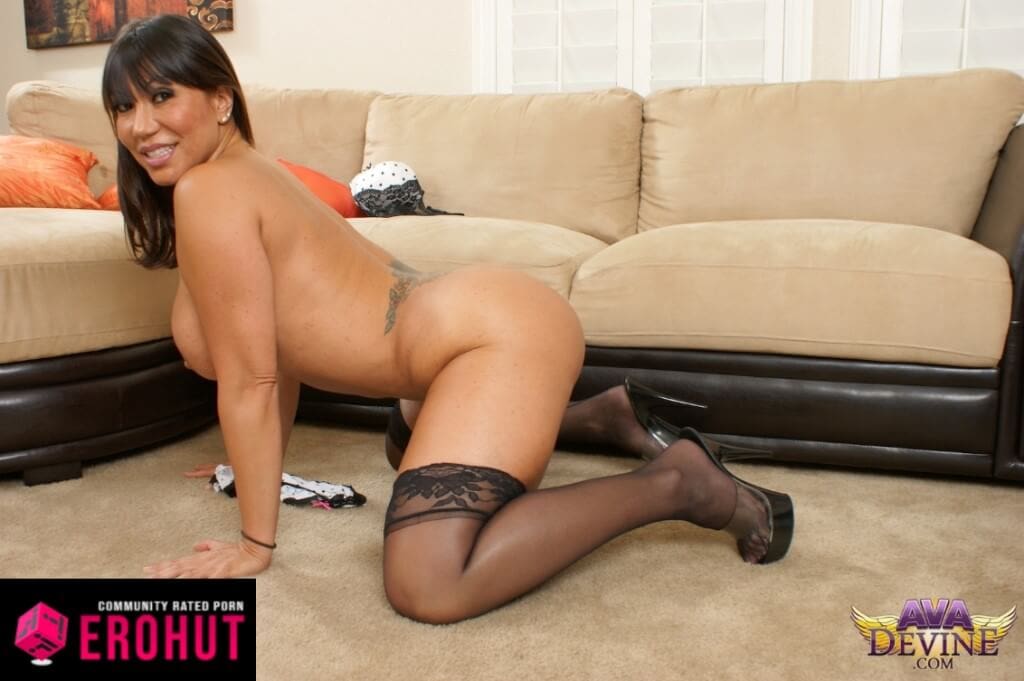 Who's that with the gaped asshole as big as the Eifel tower? That's Ava Devine, a half and half mix of Italian and Chinese roots. With Asian facial features, we venture a guess that her big ass and thick legs are the results of her Italian heritage.
This Chinese pornstar also has a pair of great milky bits. Finally, with 15 years of experience, she's done it all but is especially known for rough sex scenes and face fucking. Go wild with Ava and see her perform for Brazzers.com.
#18 Ange Venus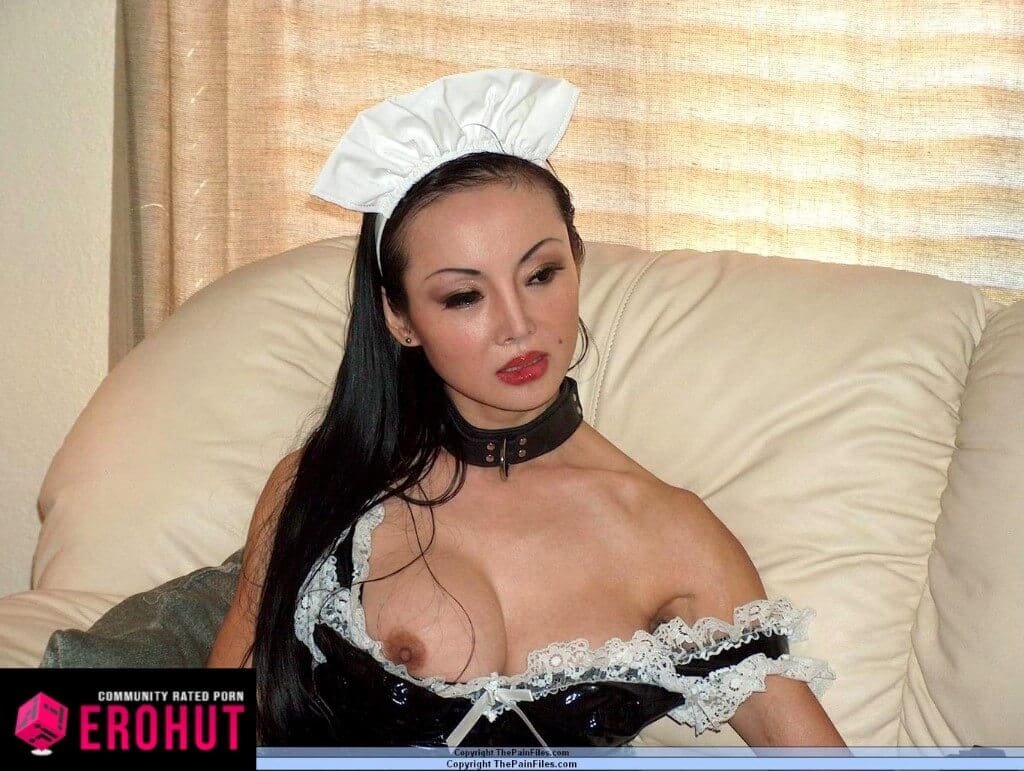 Angel Venus performed as a fit and slender Chinese MILF with fake 32D tits for a total of four years. If you don't know her by now, her pale body, beautiful face, and long hair are going to win you, not to mention her tight, shaved snatch.
How ready is her face to fuck? In this scene a lonely Asian man bangs the shit out of her, to the point of brutal orgasm. See more of Angel on Brazzers.com.
#17 Miko Dai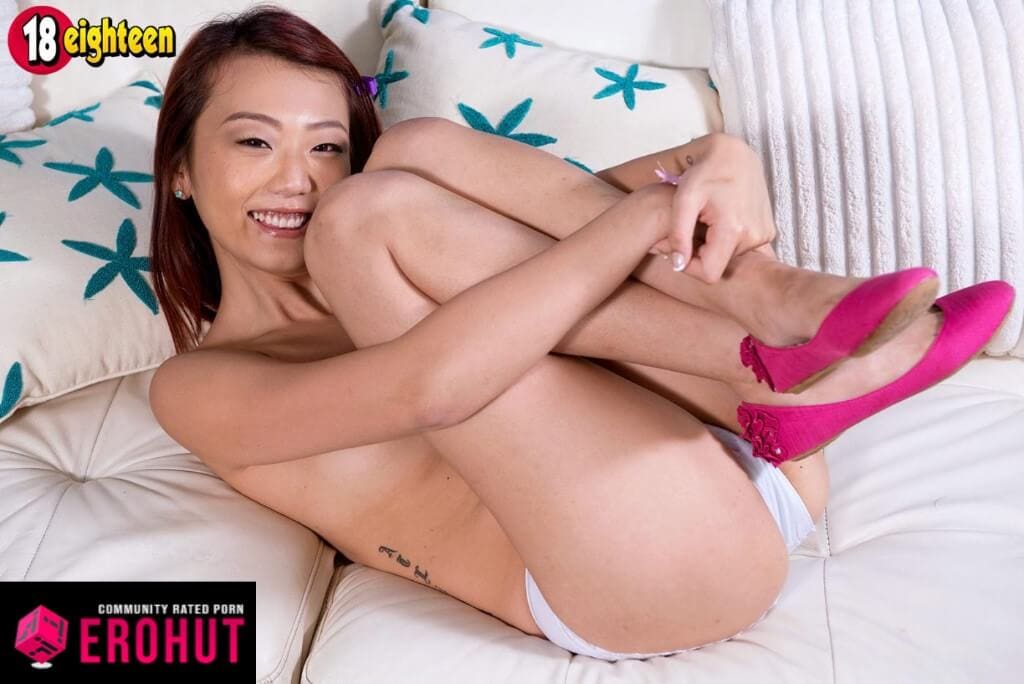 Ready to piss all over your face, Miko is a cute and tiny Chinese pornstar. Yes, she's still making porn. At 28, Layla Mynxxx or Miko Dai is in her prime and has no limits when it comes to sex.
The incredibly kinky whore from China loves to play with schoolgirl fantasies, brown holes and gets a kick out of being bound, abused, or roughly fucked. How's that for a day outside? She's the perfect pornstar if you ask us. See this cutie fucking her heart out on Brazzers.com.
#16 Lucy Thai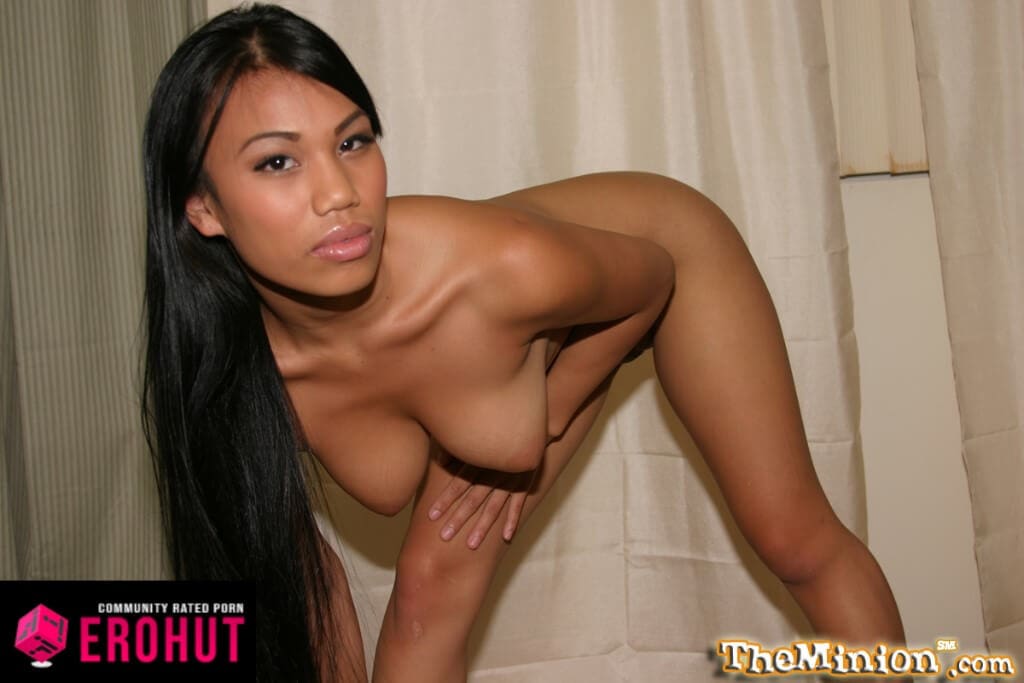 Let's get back to the more traditional-looking Chinese pornstars. How well do you know your porn performers? The logo below is from the 2000s, which was the golden age for Lucy Thai. Got introduced by a friend and that's how her passion for good dick grew to solid scenes.
Been jerking off dudes since 19-years old for the cameras and is still one of the more beloved sluts on the Internet. Nice face, decent ass, a solid Chinese hoe to fuck.
#15 Tommy Gunn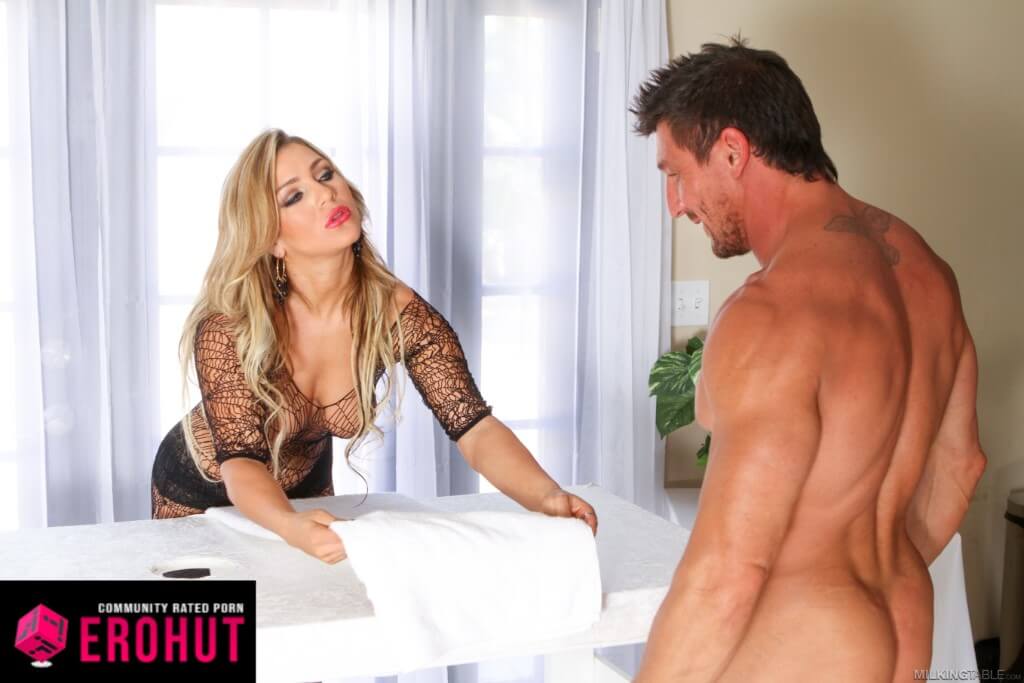 As we run dry on worthy contenders, a tribute is only logical. Tommy Gunn is the greatest Chinese male pornstar by a mile and among the best worldwide too. Another mixed-raced model that succeeded due to unusual albeit sexy looks.
Having a dick that lasts for hours helps too as well as the athletic body. He's a dream husband for many females, and males enjoy his performance too. He's a winner in any book.
#14 Tiffany Rain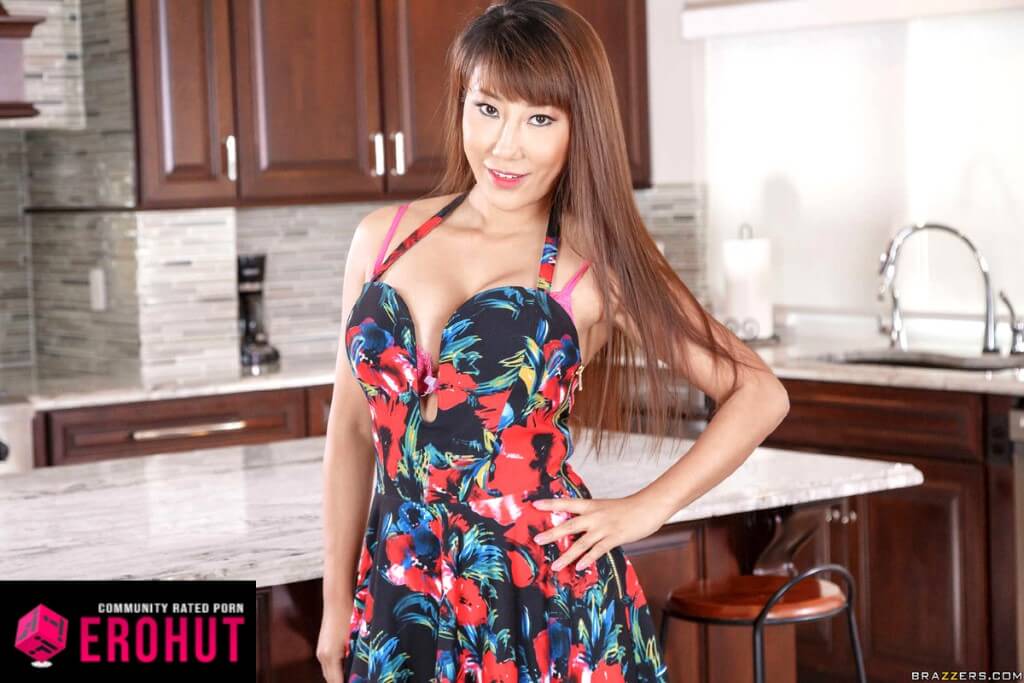 Western name helped to ease off the transition of Tiffany back in 2017 when she first appeared on set. Originally from Florida, the fake tits Asian babe has close to 20 videos on $0 PornHub Premium, which is bit low for today's standards.
Receiving a new upload is like unwrapping a Christmas present. Tiffany Rain is always exciting, especially while receiving a sensual massage full of oils and lube.
#13 Asia Zoe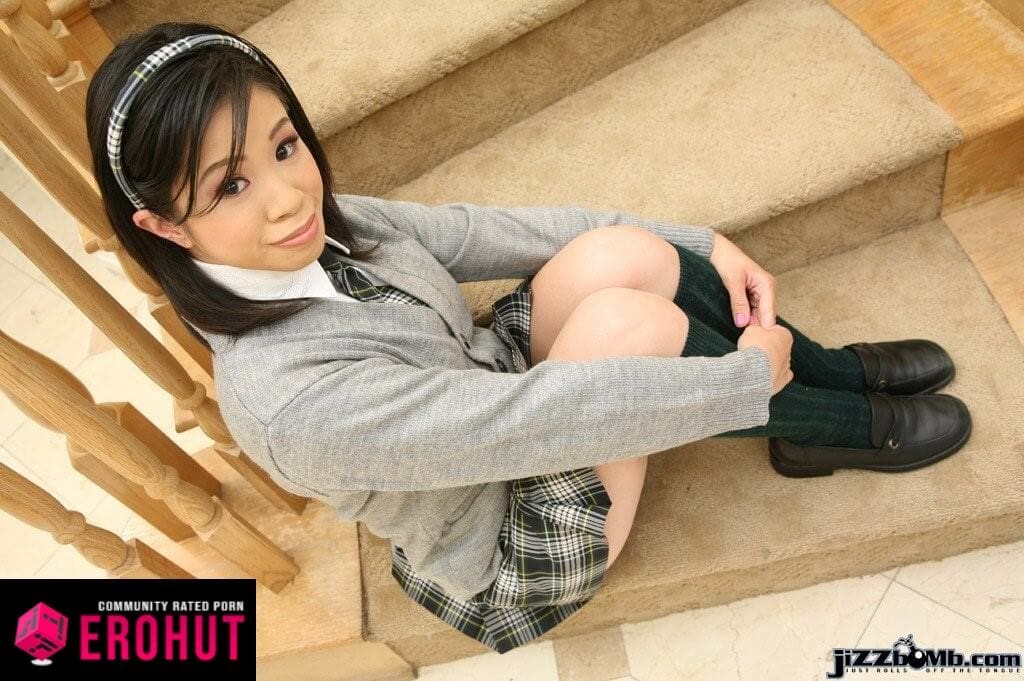 Tiny Asia Zoe, also known as Sayiry Maiko, is a Chinese pornstar that, despite her small stature, loves taking cocks as big as her forearm. She's stared in over two dozen porn films in which she gives happy ending massages, and fools around with lesbians.
She is perfect in the role of cheerleader and schoolgirl. What do you think about her looks? It's a typical Chinese woman, if you ask us, with panties moved to the side. Check out this little Asian chick on Brazzers.com.
#12 Eva Angelina
Originally from California, Eva Angelina is on a level that's impossible to match for most of the pornstars, Chinese or not. Has worked with every name and studio, from Brazzers.com to random third parties.
What makes Eva so special? It's not the crazy looks that vary, but the number of videos that she has been involved in. Is it 500? Try harder, this horny slut has more than 1,000 different scenes to choose from.
#11 Kianna Dior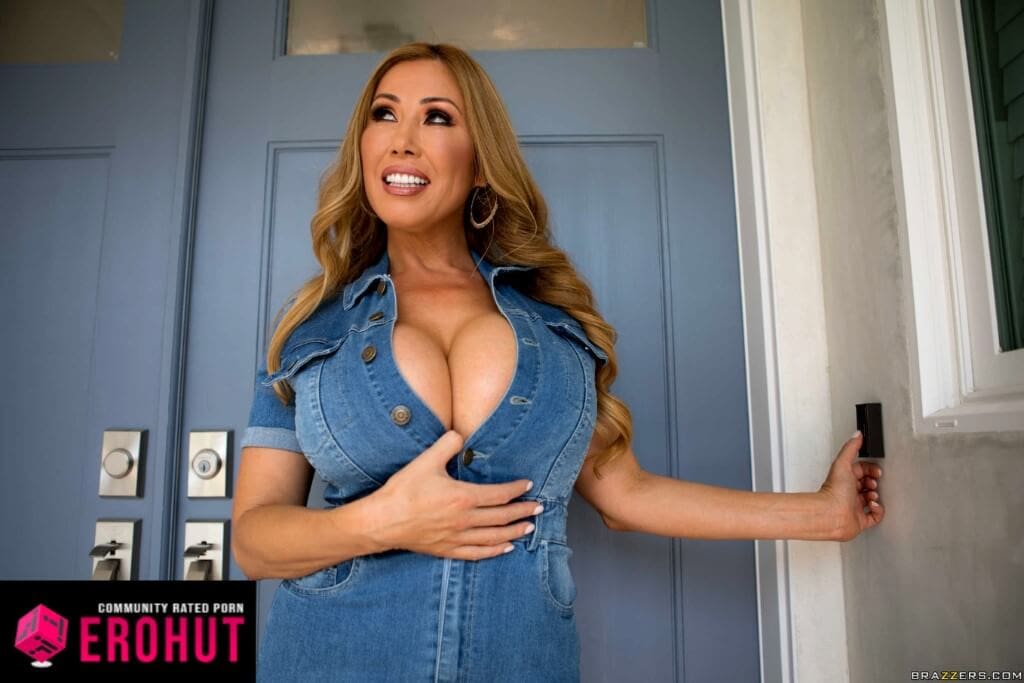 Another half mix, Kianna Dior or Kianna Orling, brings the best of both worlds together. This curvy MILF with Asian features has long legs, a rocking ass, and fake boobs. Such a combination will make your boner throb like a space shuttle.
Just like her colleague nicknamed Ava Devine, this Chinese pornstar doesn't have to be treated gently in bed. Add to that her primal lust for cock and you get some of the best and wildest sex around. Her scenes are available on Brazzers.com and few other sites.
#10 Callie Cyprus
Partially Caucasian and half Chinese, Callie Cyprus looks stunning from every angle. Inheriting tiny Asian tits and a youthful look, it's a compromise that most are willing to take. Doubt that a boob job would do much considering that there isn't a lot of muscle tissue, to begin with. Still, you could always throat fuck this petite slut.
Has a true babe face, beating 99% of women on the planet and despite that, the nudes on the Internet are strong with this one, all on $0 PornHub Premium.
#9 Lulu Chu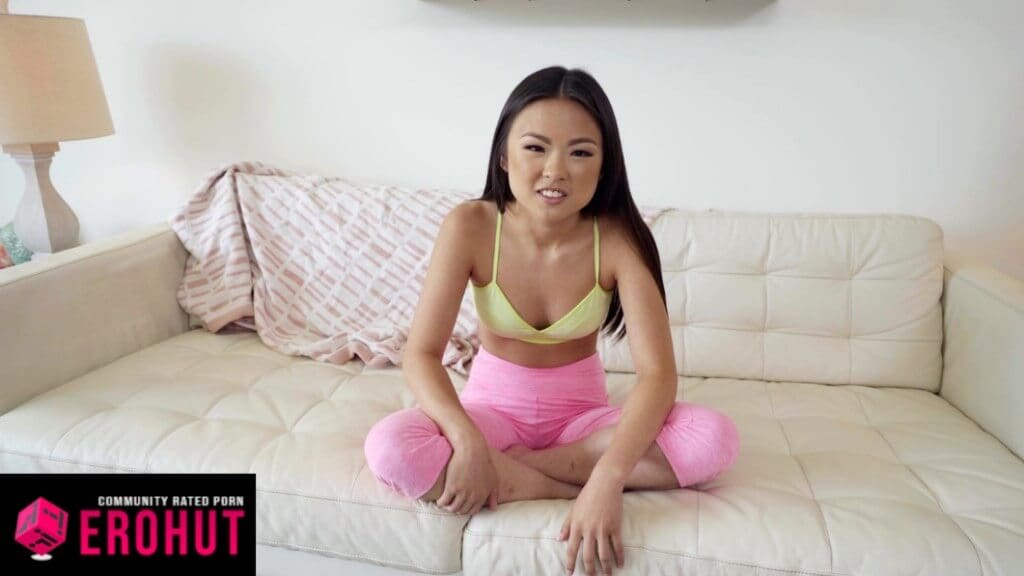 Regular nipples are no fun and this Chinese pornstar got to learn that quick. Pierced perky tits, geeky eyewear, and as wide as her gaping butthole smile. She'll treat you with respect and is up for a challenge. Even when the cock is twice the size of Lulu's head, it's all fun and games for the Asian slut. Lulu now needs some diamonds in her mouth.
Enjoys masturbating for the camera, did few dozens of videos and at last, Mofos.com picked her up for a spin. Was it good? You bet!
#8 Miko Lee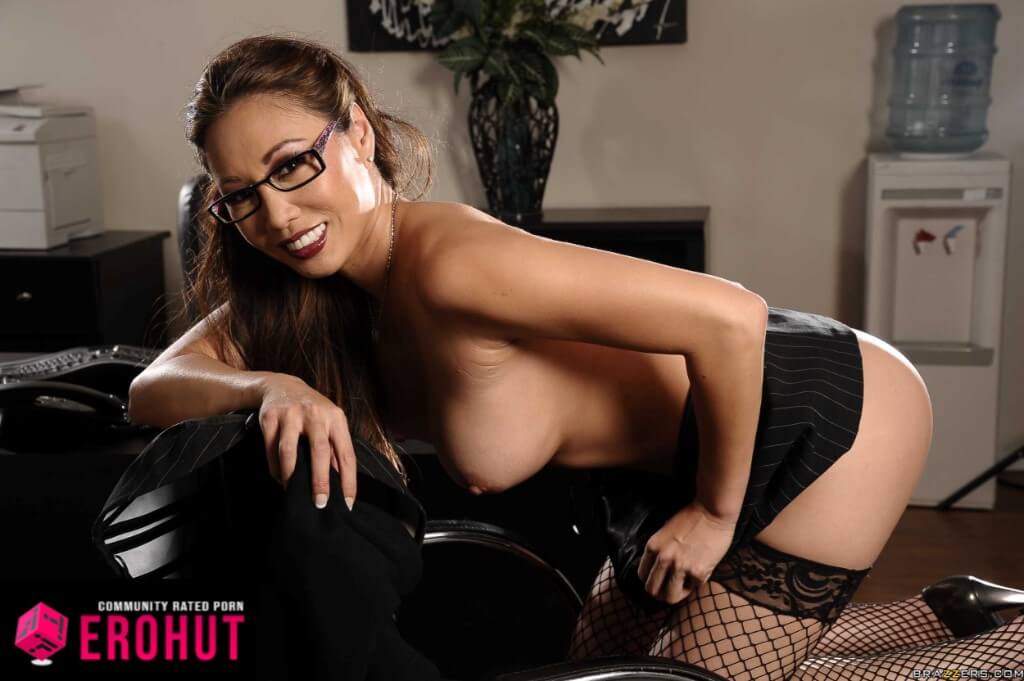 Most of Miko's videos are in SD quality and still, she pulls an impressive amount of views. Lee no longer performs for the audience and probably lives happily somewhere in the United States. Yes, she was born there but has a body full of southeast Asian and Chinese features.
The galley above is the highest resolution one there is of Miko Lee. In other words, consider yourself lucky.
#7 Kita Zen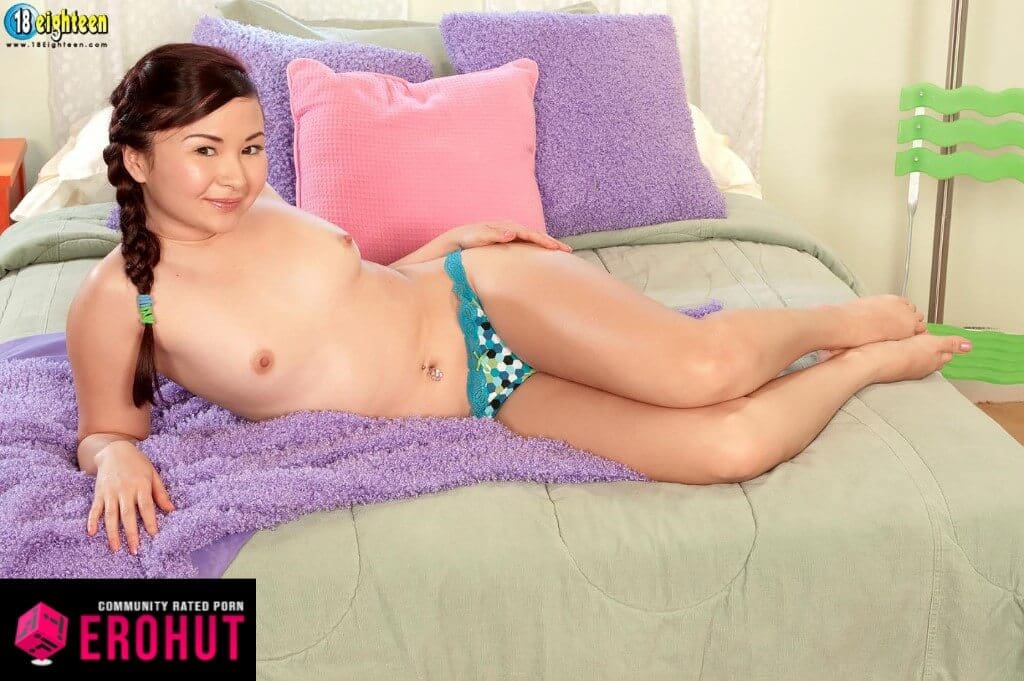 Tight Chinese pussy owner and a horny teen pornstar, Kita Zen is one of the penises adoring sluts to fuck. Born and raised in China, you would not expect to see the things this our triple X actress does in front of a camera.
If you can dream, Kita will achieve. That's the best way to describe this fuck-toy. Not particularly pretty, but good enough for most of us.
#6 Sharon Lee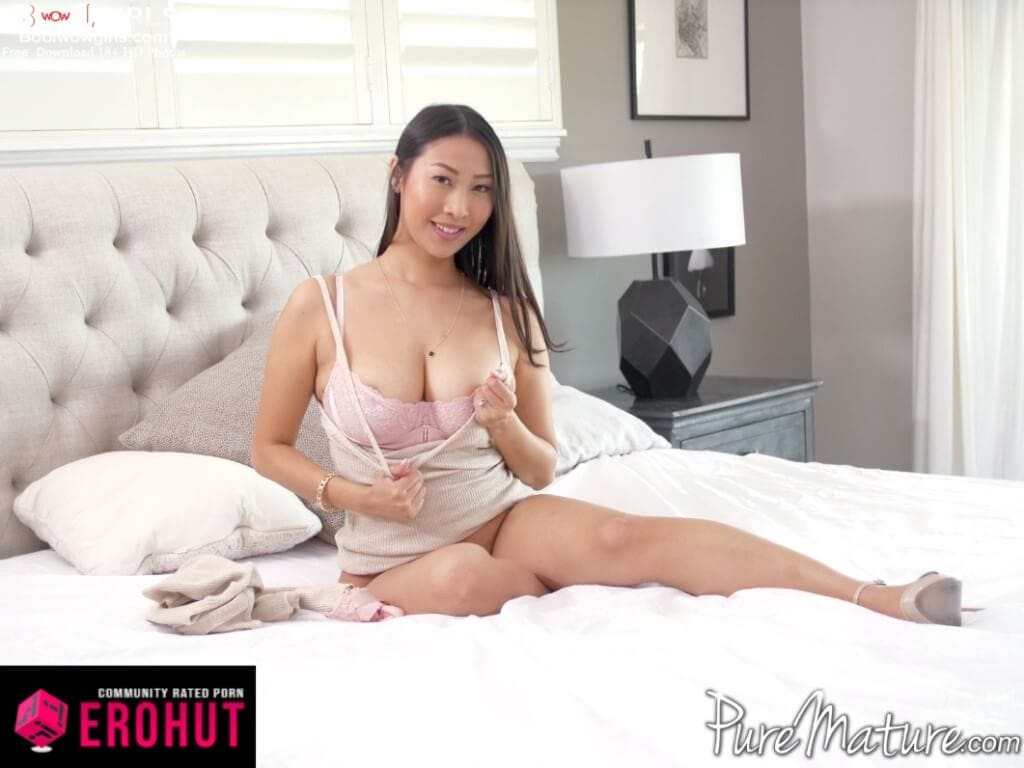 Ranking among the most beautiful pussy owners, Sharon Lee has perfect female anatomy, and would you like at that vagina again. It's stunning without Photoshop trickery. Perfect labia and clitoris, all shaved too. Sure enough, the missing piece is your meat.
If you're curious enough to learn more about Sharon or even better, watch that masterpiece turn into cum flood, join $0 PornHub Premium.
#5 Arisa Minami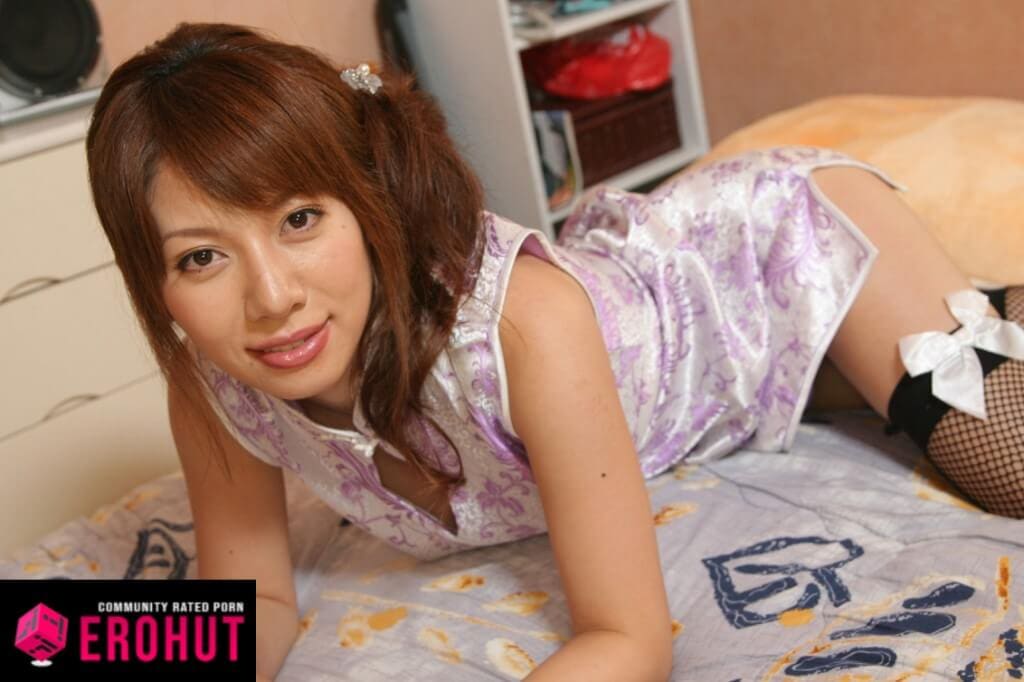 The slut that most of you haven't heard of outside Europe or America, Arisa Minami is here! Known for her bizarre performances and epic moans, it's one of the many Chinese pornstars that you should keep an eye on. Maybe let your dick have a look too.
Skinny and all-natural, with all the regular flows of any midtown girl. If you like reality porn or amateur pornstars, Arisa should be your favorite.
#4 Kobe Tai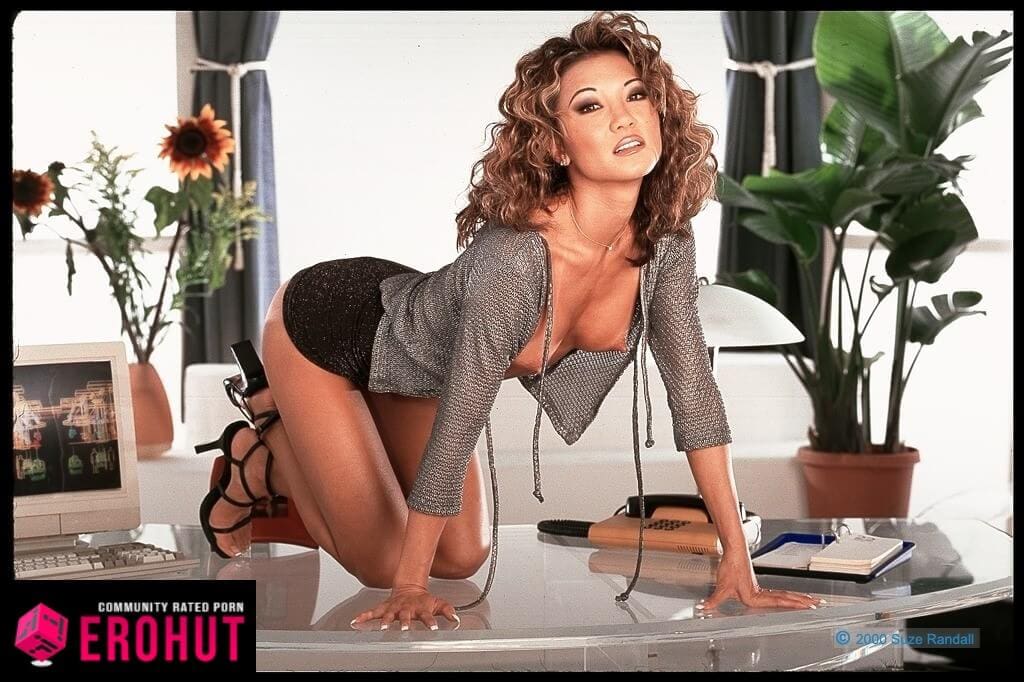 Here's a slice of delicious devil's pie. Brooke Young, Carla Scott, and Kobe Tai are different names for the same sexy Chinese pornstar. Skinny, beautiful, and with nice fake boobs!
This angel rose to fame in the mid to late 90s. Her performances are classics and include lots of balls deep sex. Anyone down with yellow fever can see this hottie perform on porn tubes. The quality is of course not spectacular, and by now you must have already jerked off to Kobe.
#3 Evelyn Lin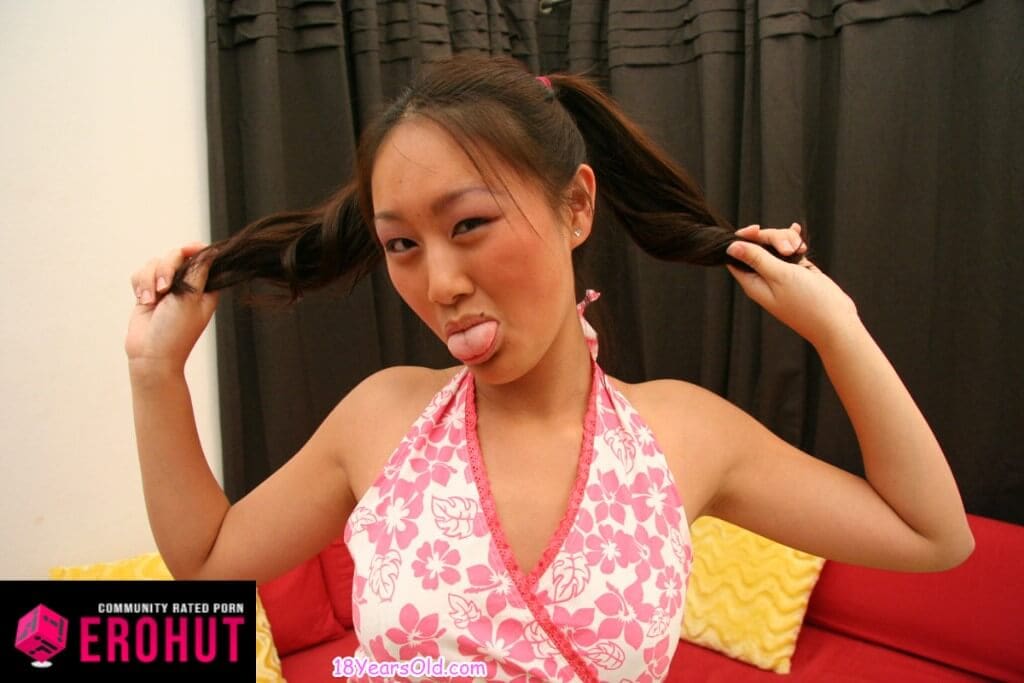 Hailing from the Hunan Province of China, Evelyn Lin has come a long way. This beautiful, natural and nasty Chinese pornstar has more than 100 appearances working side by side with the top names in porn. I don't even have that many friends.
She started at the tender age of 19 and has tried anal, interracial, double penetration, as well as swallowed gallons of cum. In other words, more people stuffed her than Americans stuff turkeys on Thanksgiving. Our top pick for her performance would be on Brazzers.com.
#2 Alina Li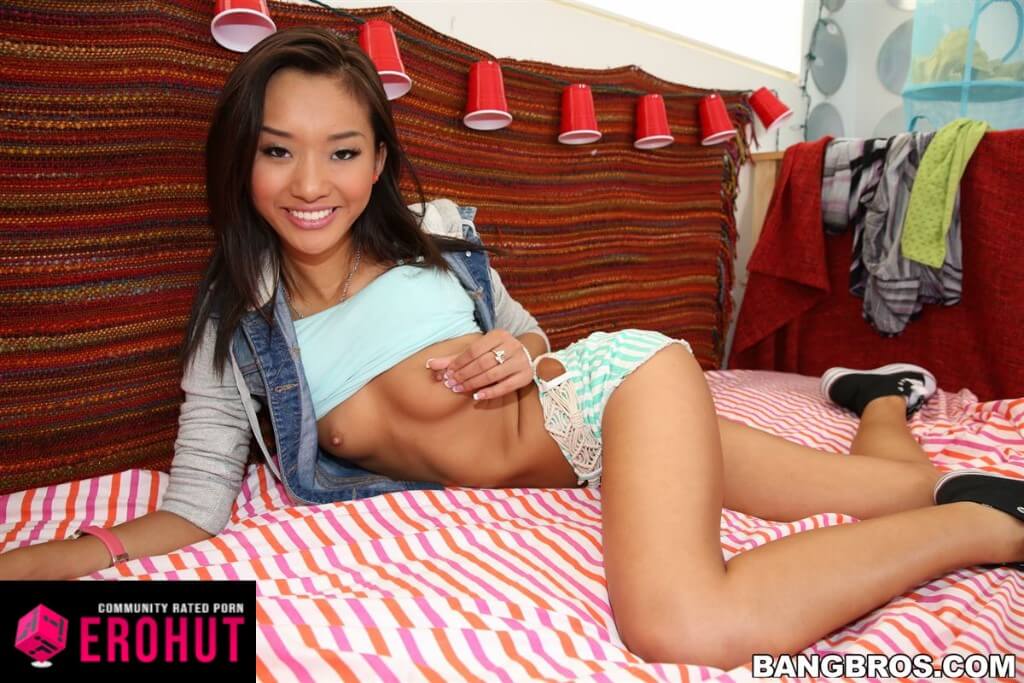 Chichi Zhou, better known as Alina Li, is a massively famous pornstar coming from Shanghai, China. We don't need to say much about her looks, just take in the photo above.
When it comes to her performances, this cute young hottie has been wrecked with a big cock more times than she can remember but she's still at it. Watch this slim angel do BDSM and other nasty scenes. Just a dirty-minded Chinese pornstar that we crave. My favorite is Alina's smile, dirty and genuine at once.
#1 Jade Kush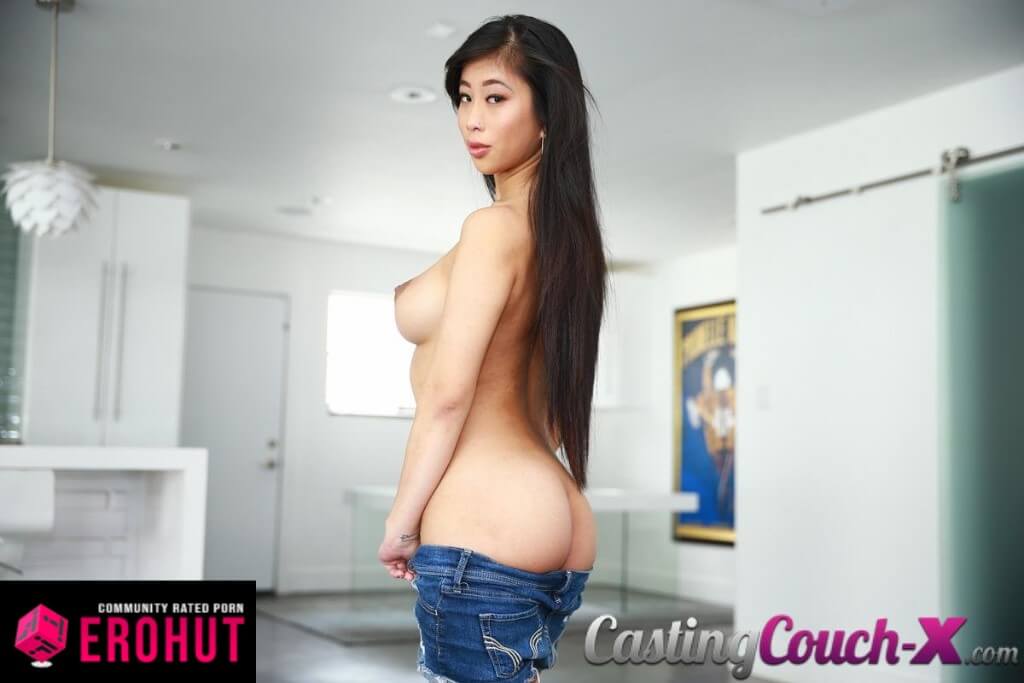 Some people say that the heart will show you the way, but when it comes to Jade Kush, our cocks point to her. Why is this smiling diva our number one Chinese pornstar? She's incredibly beautiful, has juicy pouting lips that look stunning around any dick.
Even better, Jade has plump and perky tits and is just 19 years old. We see a lot of great things in her future, not the least of which is tons more straight and lesbian scenes for sites like Brazzers.com. Do not miss out on her.
From legendary to brand new performers, from teens to MILFs, this list of Chinese pornstars has a little bit of everything. Tell us what you think of our choice in the comments and let us know if we've missed mentioning someone.