The adult industry chews and spits out hundreds of whores each year. So, when someone makes a career out of porn, you must take some notes. To that end, we'd like to honor the hotties that have come out on top.
Here is a list of the best pornstars born in 1991, and it's open to your suggestions. We'll allow you to discover new names, cast your votes, and help us add more babes into the mix. Now that we've traveled from the 90s born women to those of the early 2000s, it's time to self-reflect and share stories. Have you ever met someone who does porn? Were they from your class of the same year, and you're just discovering this very fact? Our community would love to hear all the delicious details.
#22 Demi Sutra
What if I told you that Demi Sutra received more traffic down her holes than the infamous Route 66? You'd believe me, because every pornstar is known for high body count. Otherwise, what's the point of filming porn only to appear once, right? But would it shock you to know that Demi has videos dating back to 2018? That's how long it has been, my guys…
Anyway, at least she is still filming in 2023 and even signed an all exclusive contract. Demi's work is shown in the scene above), she is proudly owned by the MindGeek network, at least for now.
#21 Karmen Karma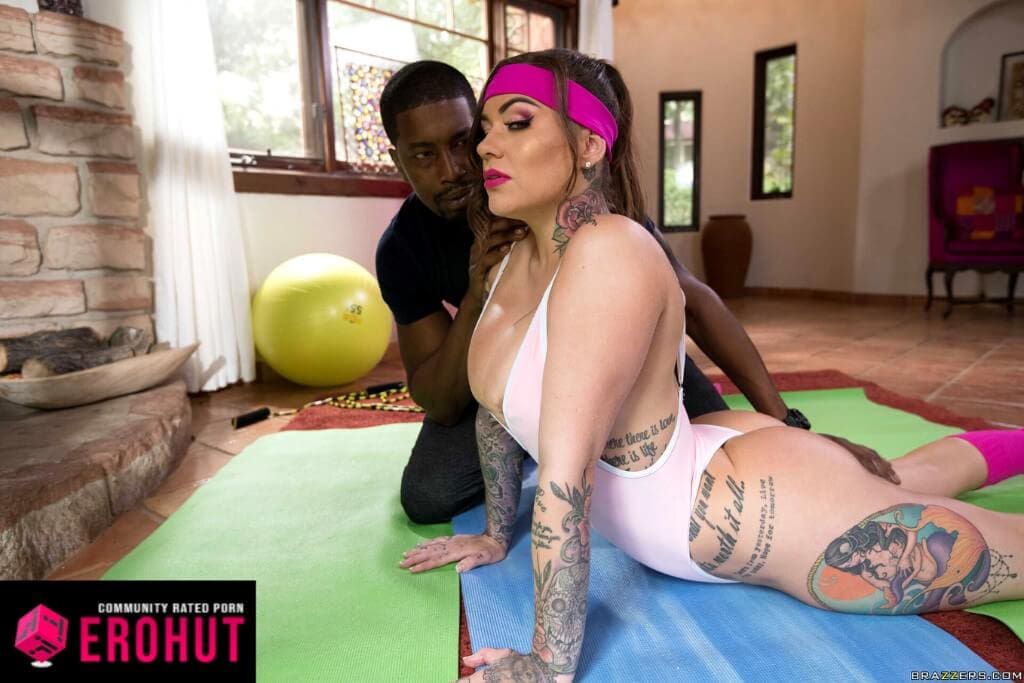 Oh boy, do we have a heavy hitter for you today! She is one of the nastiest, dirtiest, and craziest pornstars from 1991. Karmen Karma is a synonym for hardcore porn, and you must have heard about this one already.
Seriously, no need to even introduce her. I'm sure your dad and mom have already played with their genitals while staring at Karmen.
#20 Layton Benton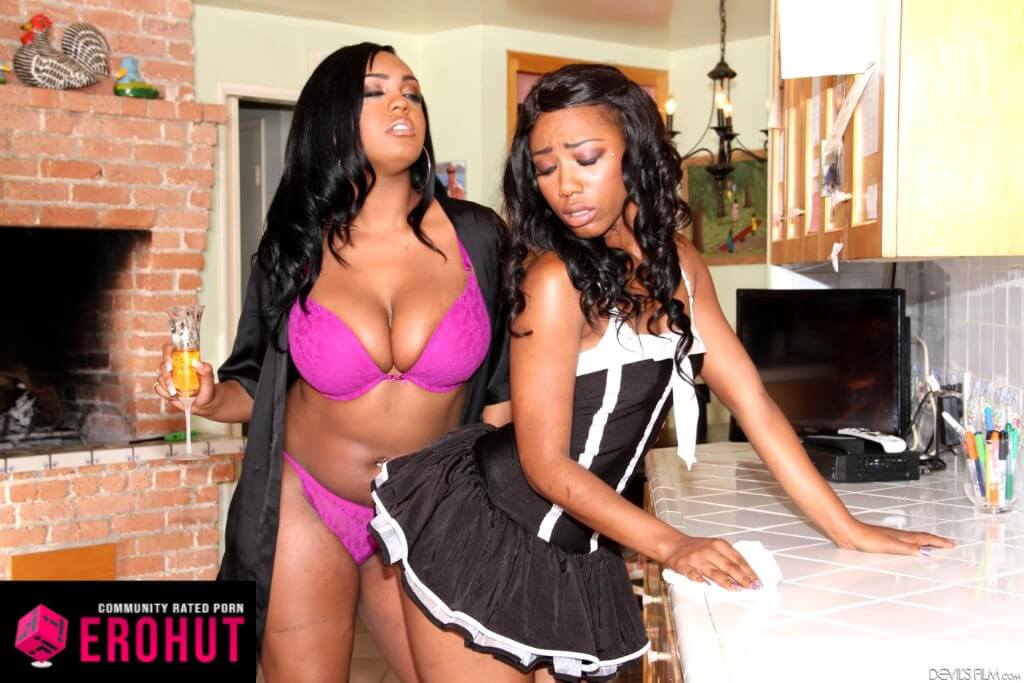 No sexy Asian in 1991, but at least some other ethnicities turned out better than expected. Layton Benton is a hot African American bimbo with dreadlocks and a tight grip. Strong enough to finger straight women into becoming lesbians and alpha males into her submission.
You'll need a special kind of magic to seduce and plow this black devil. The face is decent, the legs are thick and the booty, as usual, is massive.
#19 Marry Queen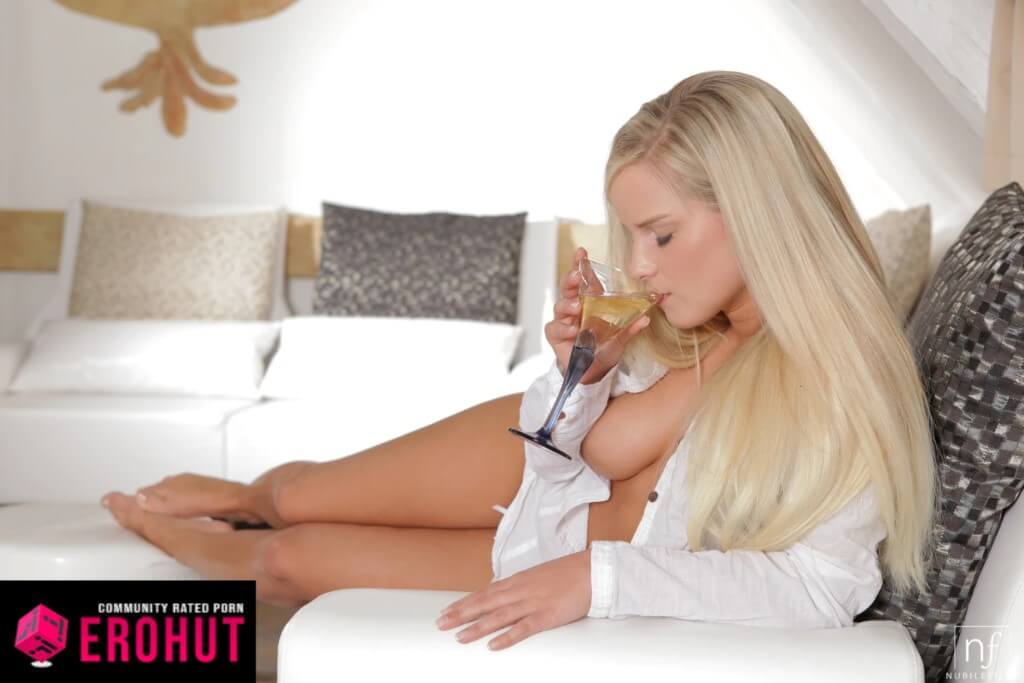 Born at the end of 1991, Marry Queen just loves sucking on nipples. With thin lips and a tiny nose, it's the opposite of ghetto whores that get killed in the industry. That must be the reason why she's still holding strong to this day.
Teenage pornstar earrings, fading blonde looks, and feminine facial features. The only thing missing from Marry's mouth is my cock.
#18 Lia Taylor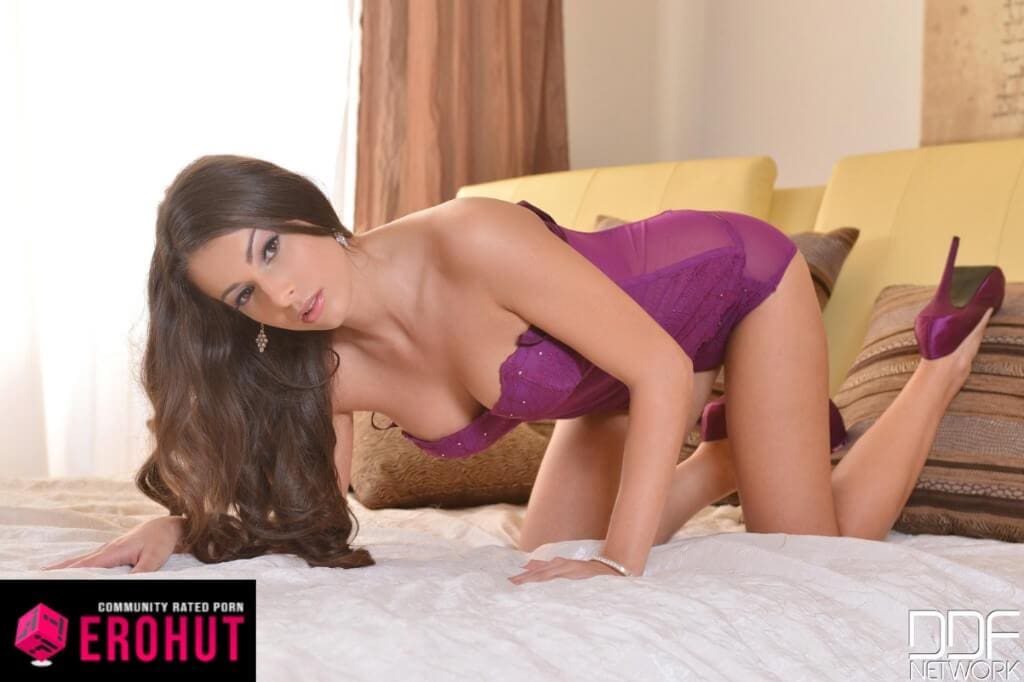 Rocking a perfectly tanned body, here's another Taylor, and no, these two whores are not related. Born in 1991, in the depths of Hungary, Lia quickly jumped on the very first cock and could not stop. Not sure why women choose porn over any other career, but here you go.
Taylor has great looks but is lacking in personality. That would explain why there aren't many videos or fanfare around this babe.
#17 Ashley Lane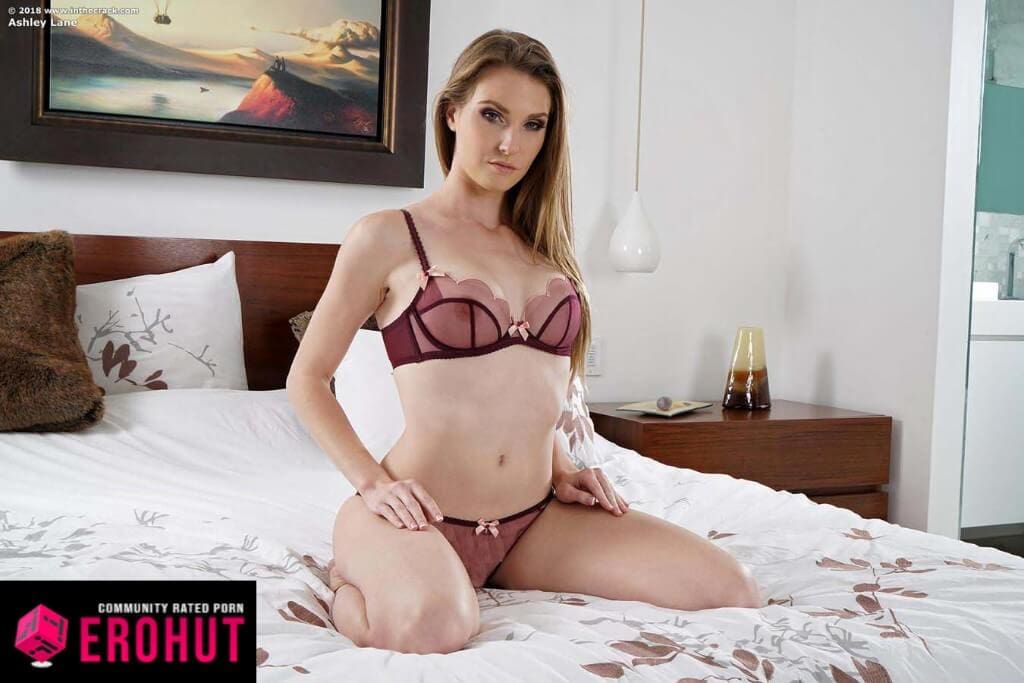 Stack up your memberships on $0 PornHub Premium as we've just discovered the unicorn. Fluffy on the outside, moist on the inside, and slutty where it counts.
Ashley Lane, if you're reading this, prepare your pussy for a 100-million-mile rampage. Perfection in a pornstar form, as you might imagine, was born in the year 1991. Still, it's more than hard to top the rest of the 5* sluts out there.
#16 Nekane Sweet
Filming for almost 10 years, Nekane has started as a busty teen pornstar and is now closer to the hot mom. Spain is her homeland and lesbian scenes are how she rolls, or at least those dominate most of her portfolio. Does she give blowjobs and have sex with regular guys? Yes. Can you suffer from premature ejaculation? Nah, you're too cool for that, bro!
The oldest scene on Brazzers is from 2016, while the latest ones have been shot this year. So you have five years of evolution to watch and much to learn.
#15 Angel Wicky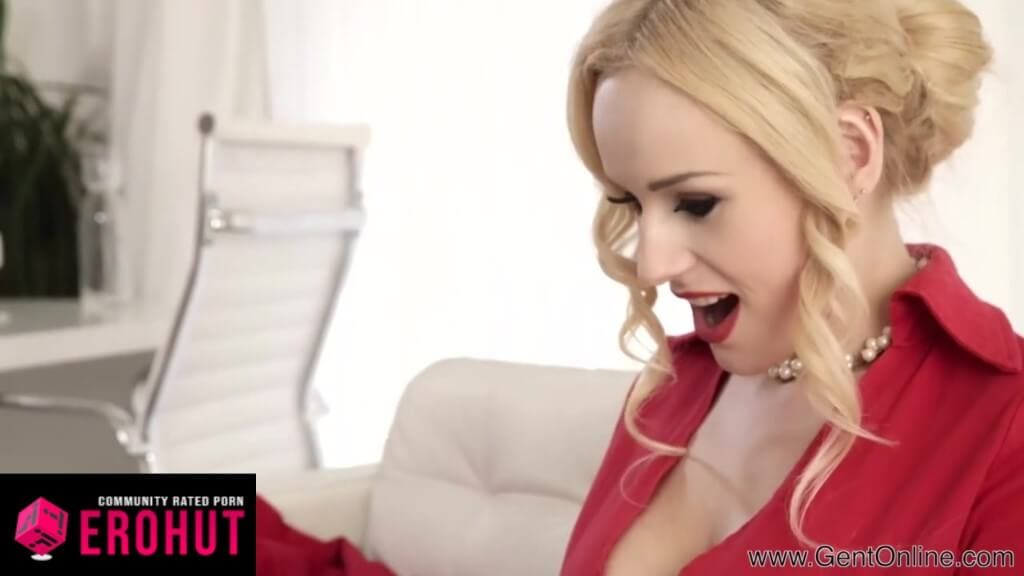 Having listed dozens of hot pornstars from the year, I wonder if Angel Wicky has a chance. Every other year has far less competition. Maybe something happened in 1973 where parents fucked so hard, most 18-year-old teens turned into sluts years later?
She is very popular, just not sure if that's enough. Leaving it all for you to decide. Great tits, butter face, chubby looks, and gentle hands… These are Wicky's advantages and disadvantages.
#14 Whitney Wright
Smearing the cream from a cupcake on tiny boobs, Whitney Wright is no stranger to exciting porn scenes, probably life too. But, with large eyes and full lips, the upper part is likely what most viewers will enjoy the most. Think of a blowjob giving Whitney, and that's what heaven feels like.
Looks and personality? She makes for a perfect slutty friend you can bang after a breakup.
#13 Gina Gerson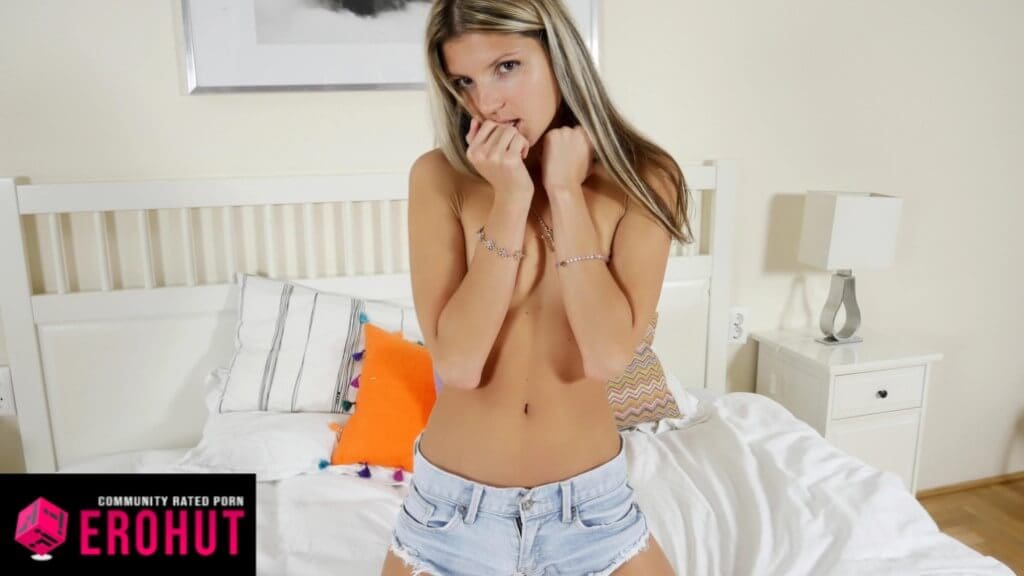 One of the wildly successful pornstars from the year 1991, Gina Gerson, is still active to this day. Although, here's a small secret, she was initially skipped and only recently added. Still, we expect this talented whore to quickly climb to the top, or at least the top 3.
Working with many studios and sites, we cannot help but replay her most successful video yet, and it's on Brazzers.com.
#12 Bibi Jones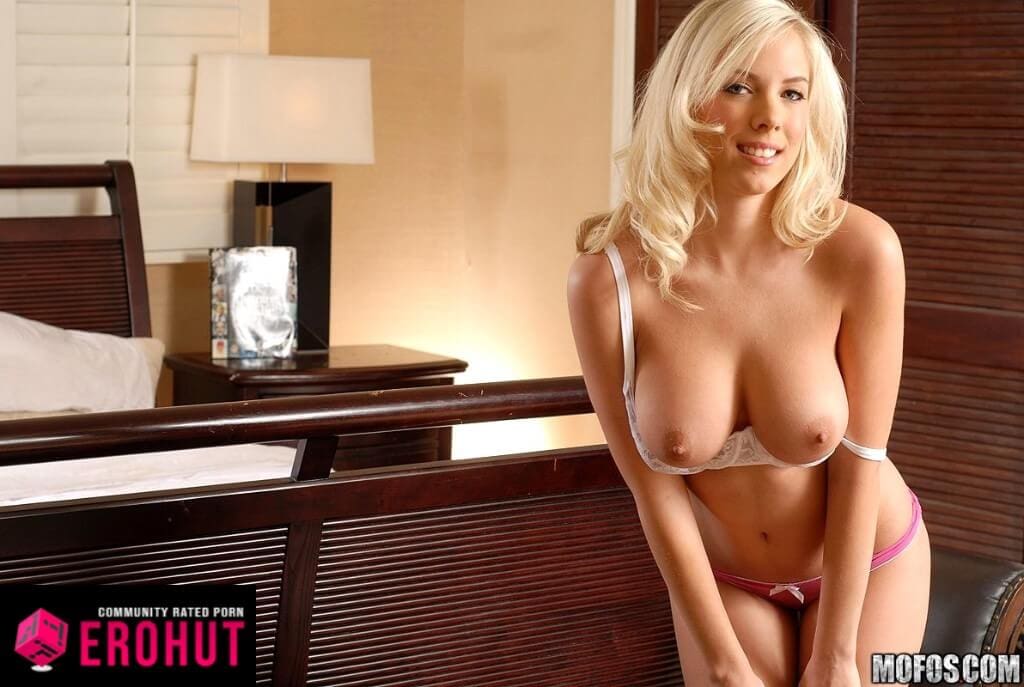 There Must've been a celebrity named Bibi since this is not the first pornstar of the 90s that uses the same first name. It's not that common, so there must be a reason. As for Miss Jones, she always smiles at the camera. Even if there's a massive jar of cum on her face. When I think about it, maybe this is the reason behind the happy face.
She's all over the $0 PornHub Premium, so there's no reason not to check her out.
#11 Christy Mack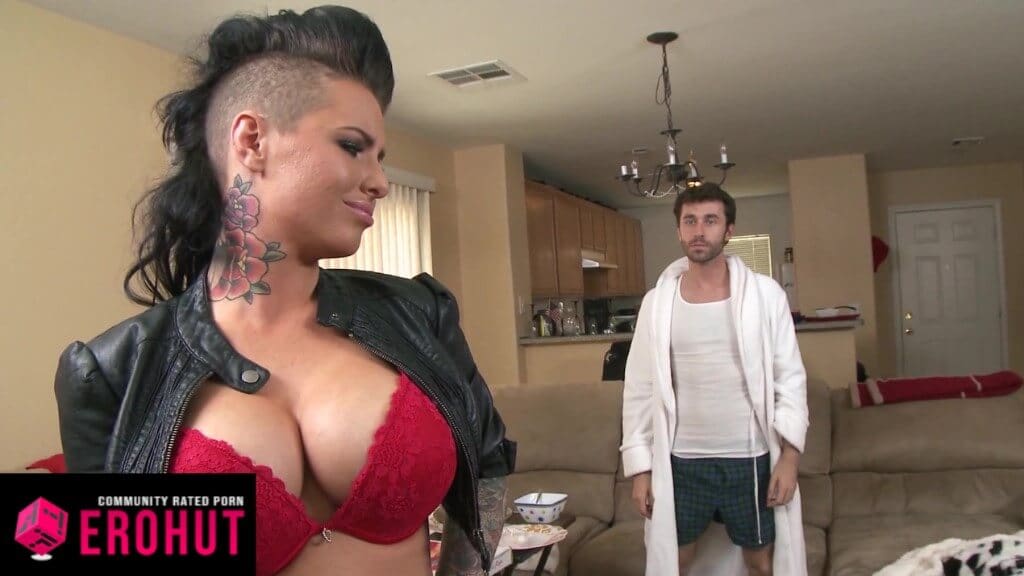 Usually, we're not fans of long and (pretty much) trashy nails. Still, anything goes in porn, especially when they grow from Cristy Mack. Besides, it would be wonderful to get your balls and gooch gently scratched with painted claws.
Now, let's get back on track. Christy is a curvy bombshell at 5" 1', with big fake boobs, the one who's down for fast, rough, and kinky sex. With whom, you might ask? Anyone, men or women.
If that gets your engine going, head over to $0 PornHub Premium to see some of the best from Christy.
#10 Bree Daniels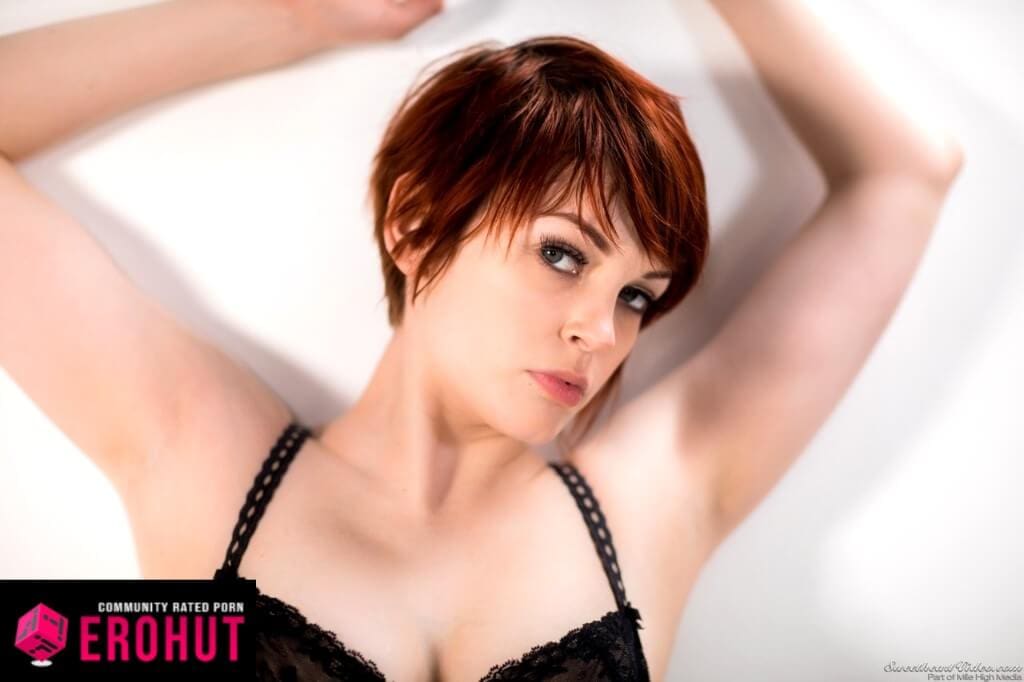 Now that's a great to way end our top 10 for the hottest pornstars of 1991. The flaming hot redhead above is Bree Daniels, one of the best NewSensations.com whores to be ever featured on film. But, on paper, she does not have anything!
Daniels has pale skin, short hair as well as decent tits. However, the magical face and the holy trinity make Bree one of the hottest pornstars of this generation.
#9 Katrina Jade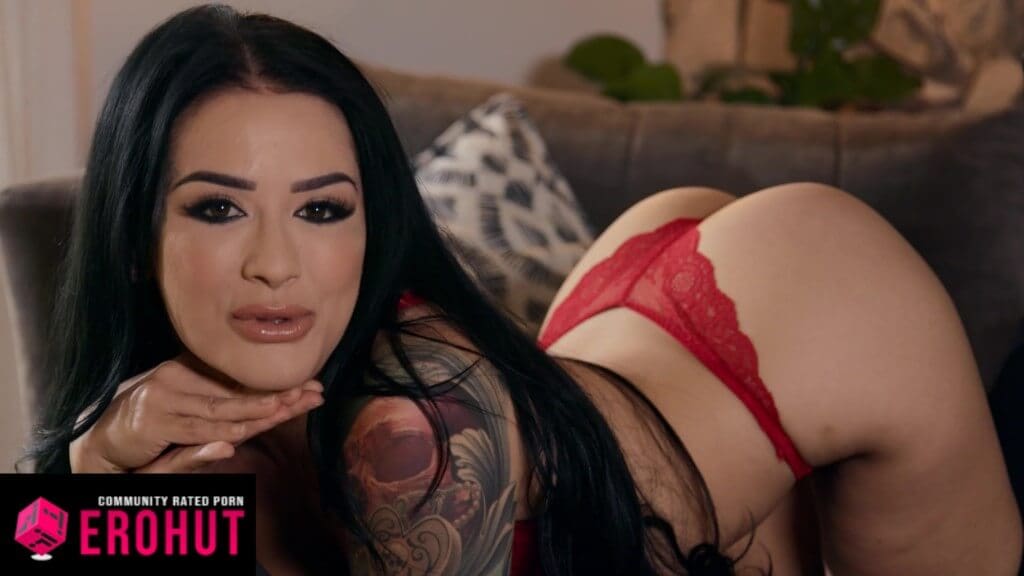 None of the pornstars born in 1991 have a body quite as juicy as Katrina Jade. To add to the bad girl vibe, she has a few tattoos, but her videos are the best way to see how kinky this whore is. So whether you want to see blindfolds, footjobs, anal, pegging, throat fucking or titjobs with real big boobs, Katrina won't let you down.
Does that sound exciting? Then join RealityKings.com and experience more of the same.
#8 Veronica Rodriguez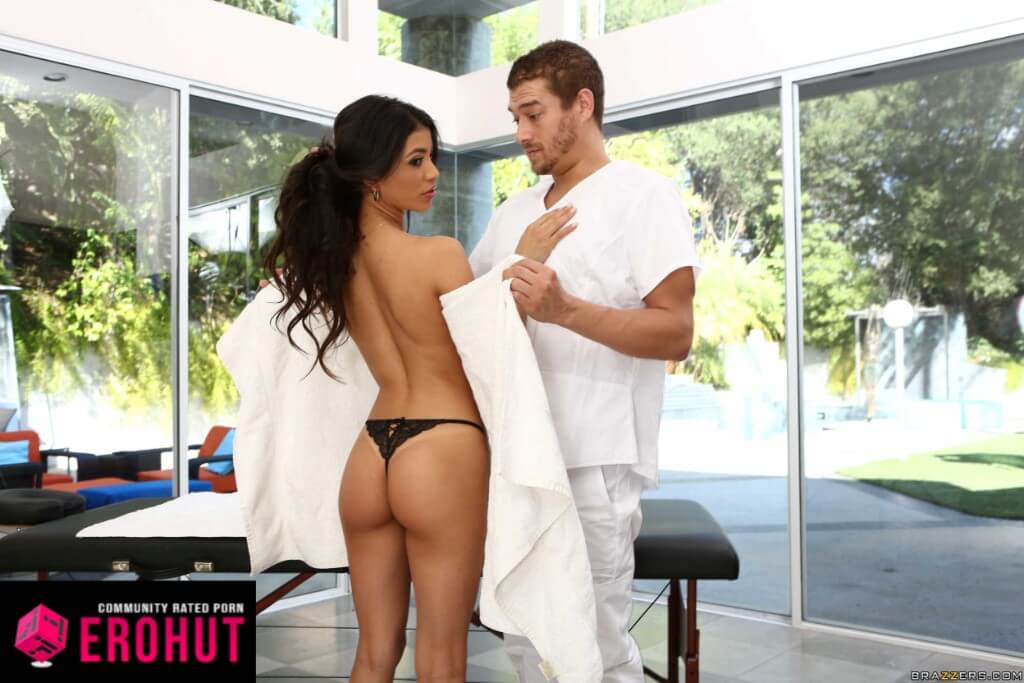 Veronica Rodriguez, or Barbie Bree, an import from Venezuela, realized her American dream by becoming a pornstar. The Latina spinner is notable for her beautiful face, little ass, and tiny tits.
Since the start in 2011, Veronica has given up her ass for porn and taken advantage of the barely legal looks. All for the chance to film some fantastic straight and lesbian scenes. The best place to start if you haven't seen this 1991 pornstar is at Met-Art.com.
#7 Dillion Harper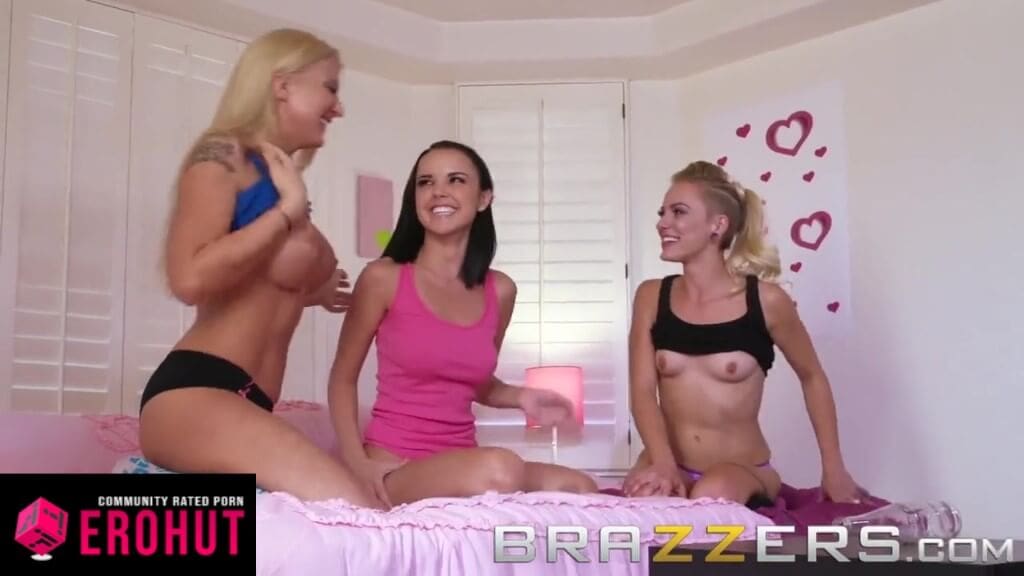 Dillion Harper is as cute as she is sexy. Her rosy cheeks and big smile aside, the 5" 5' pornstar also has a pair of big natural tits and a yummy, round ass. Some of Dillion's best work is in the teen and schoolgirl niche.
There she fucks teachers, tutors, boyfriends and indulges in stepmom threesomes. You can find all of these scenes and more on PornPros.com or any popular adult network.
#6 Karla Kush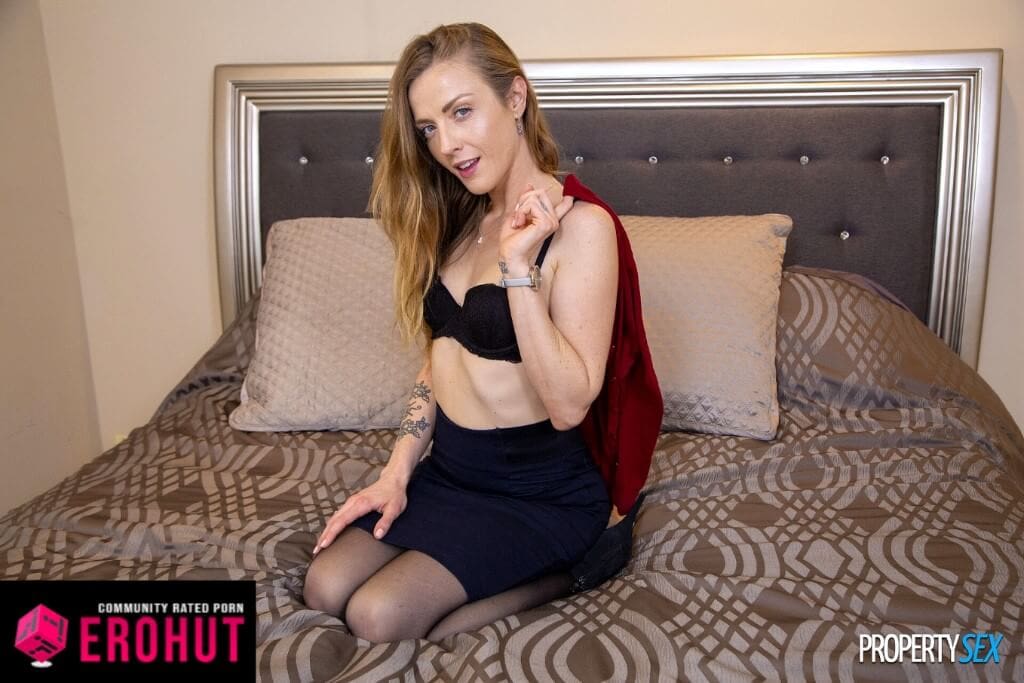 We feel that no list of pornstars from 1991 is complete without Karla Kush. The exquisite blonde with blue eyes swings both ways and loves group sex.
Yes, she takes it up the ass, likes it rough, and didn't stop shooting when she got knocked up. With dedication like that, it's hard resisting this epic slut. So check Karla on Brazzers.com or RealityKings.com.
#5 Riley Reid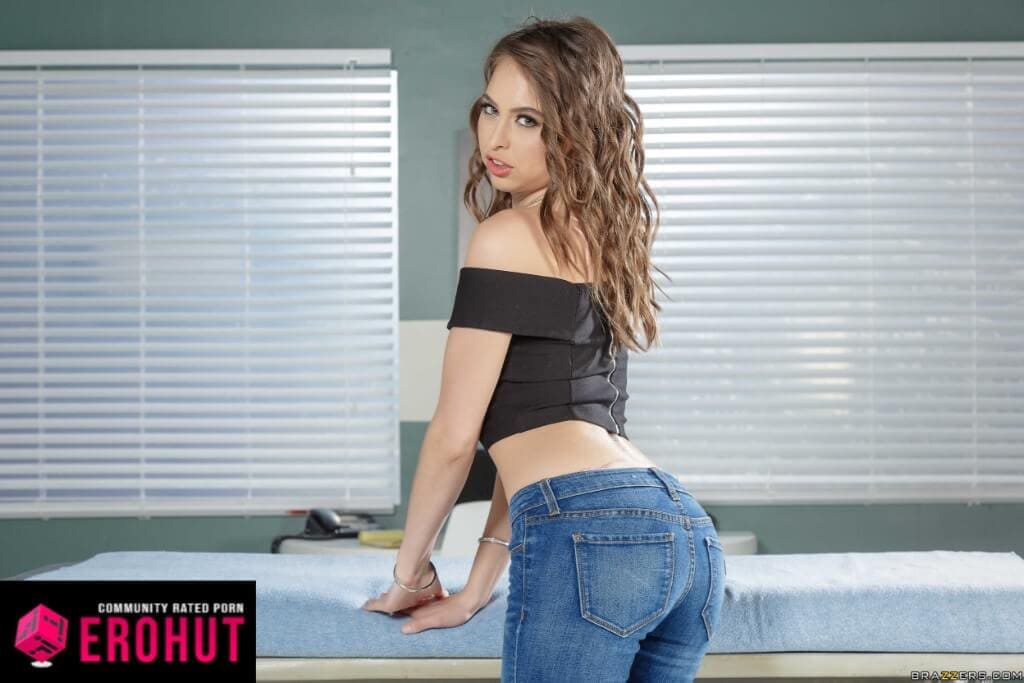 Riley Reid is another babe that has withstood the test of time. Her career started in 2011 at the age of 20. That's above the industry's average of 19. Since then, the youngish slut racked up 17 impressive XBIZ and newest performer awards. These all go to prove that Riley is among the best pornstars born in 1991.
Her tiny body and cute face undoubtedly account for half of the success. Nonetheless, equally important is the willingness to explore different fetishes, and, of course, get demolished by big cocks in gang bangs.
To see Riley in action, we recommend a free account of $0 PornHub Premium or Brazzers.com.
#4 Cassidy Klein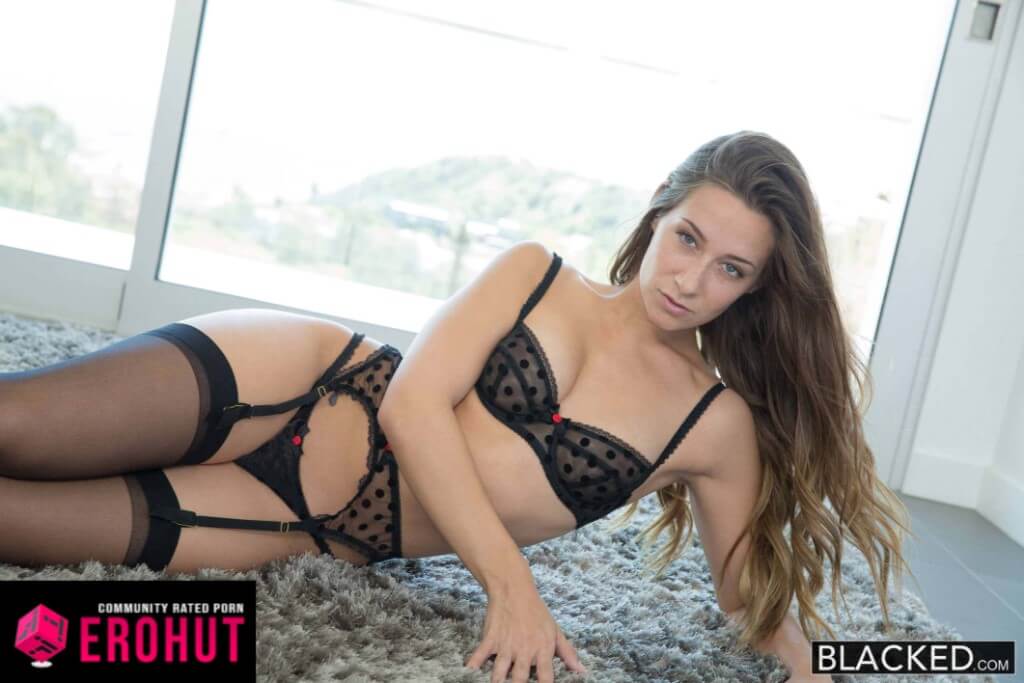 As far as pornstars born in 1991 go, Cassidy Klein or Bridget Bond might be the most underrated ones. All we had to do to become fans of this little beauty was take a single look at this amazing ass.
After many of your votes, we can say she's among your favorites too. At least when it comes to ass fucking and deep blowjobs. However, don't just trust everyone's opinion, watch all of the best videos on RealityKings.com.
#3 Jodie Taylor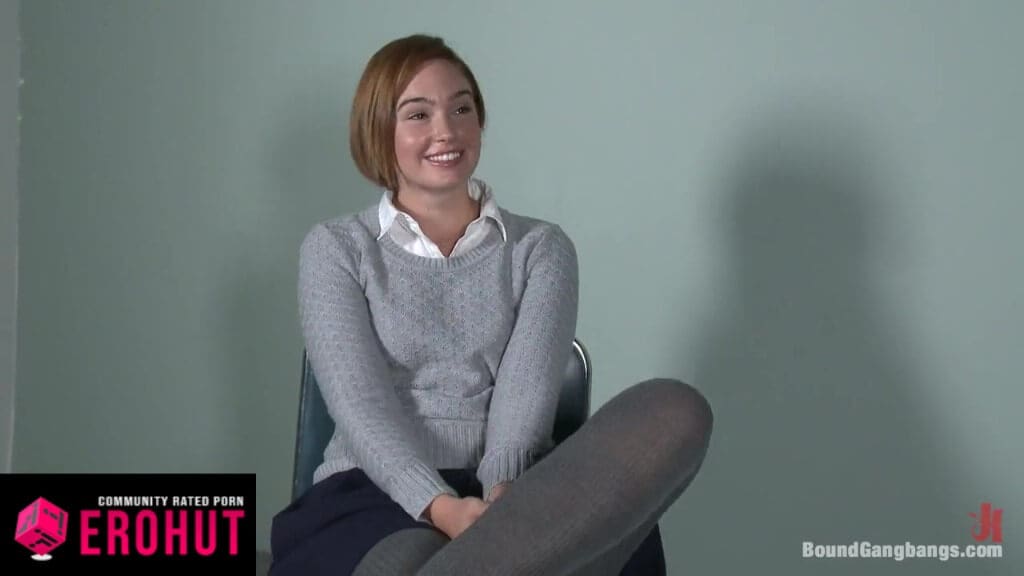 Jodie Taylor or Brook Scarlet is tailor-made for guys that like girl-next-door chicks. She's 100% natural and the owner of a plump ass.
These freckles, thick eyebrows, and naughty smiles complete the look. Born in 1991, Jodie has played with girls and toys, gotten plowed by BBC black guys, and more. But, when comforted, also showed love for extreme bondage and BDSM. Just like many of the hoes, they are all on Brazzers.com.
#2 Carter Cruise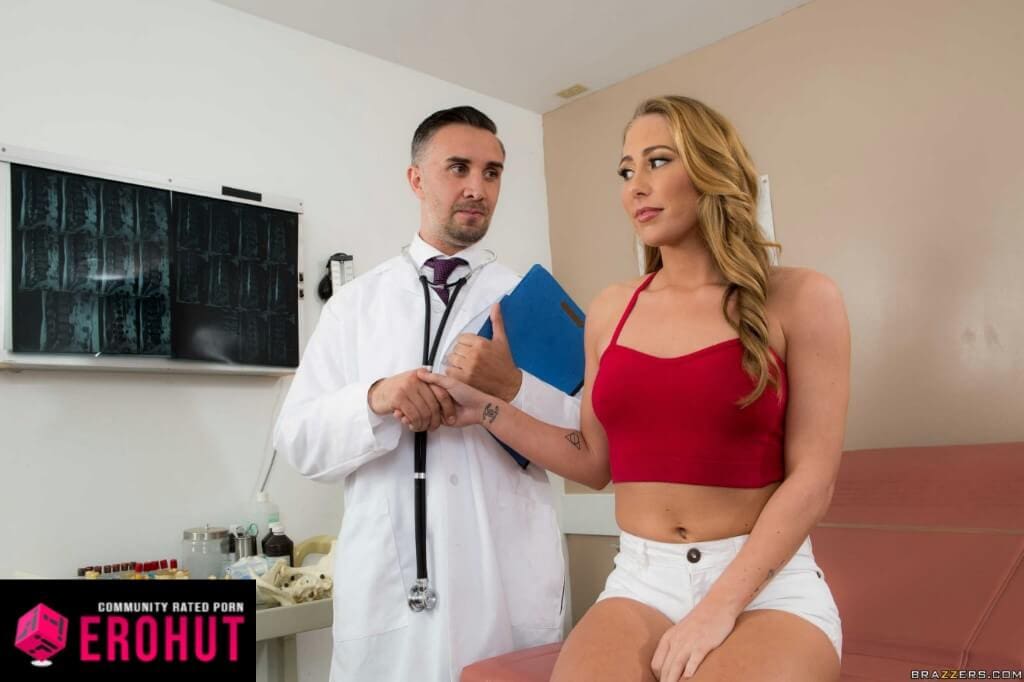 Those legs look yummy, but Carter Cruise spreads them wide open on camera unlike Sharon Stone. The small tits blonde from Georgia has a wide variety of scenes to her name and no shortage of extreme sex videos.
You can see Carter get into affairs with doctors, and lesbian teachers, and jumping from cock to cock in group sex clips. Even better, she likes cosplay porn, anal, and isn't afraid to get bound, choked, and strangled for BDSM.
If any of that tickled your cock, join Brazzers.com, and start downloading.
#1 Adriana Chechik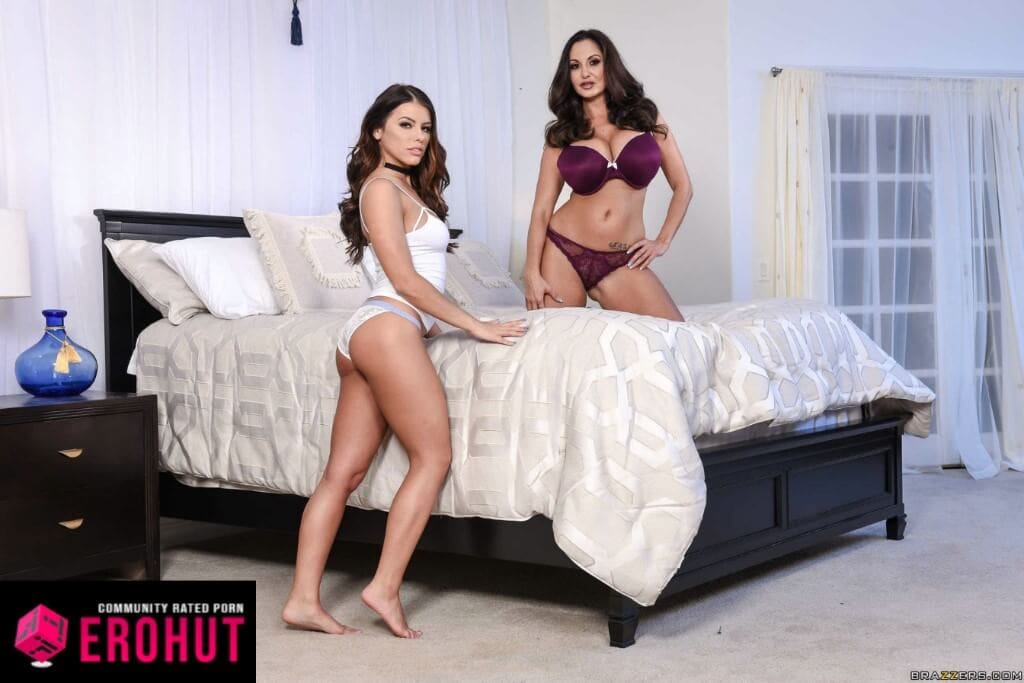 She's as cute as a button in this photo, isn't that right? However, if you've been watching porn for a while then you know the truth. The wildest of them all, Adriana Chechik is another famous slut from the year 1991.
At the age of 26, beloved brunette babe has been in the game for five years and has won eight industry awards. Anyone who demands anal loving babes needs to watch this nasty nymph in action. For her wilder stuff, visit EvilAngel.com for the multitude of different scenes and scenarios.