Motorboating, titty fucking, and plain old groping are what big tits were made for. Yet, sometimes you just want to see a pair of little boobs because nothing else gets you off.
Well, that's why we've decided to put together a top 10 list of pornstars with small tits. If flat chested babes get you excited, you're going to be delighted with these girls. We've got white chicks, Latinas, as well as Asian and black girls. This is one of the most exciting top 10s we've compiled so far.
#21 Alexis Tae
Perhaps we need to do a brand-new post because Alexis Tae is closer to the flat-chested pornstars than those who were born with small tits. Her measurements are "stunning" but in an opposite way, 32A boobs, that's it. I think that you could fit two in one hand if they were somehow merged. Now that I think of fruits or other comparisons, the orange is a shape and size that is perfect for me and your palm.
Charming in her own right, Alexis loves lesbian play, outdoor sex, roleplay, and everything that is demanded on any major site. The fragile petite that someday will take it in the ass is a pornstar to follow, just for that reason alone.
#20 Kizzy Sixx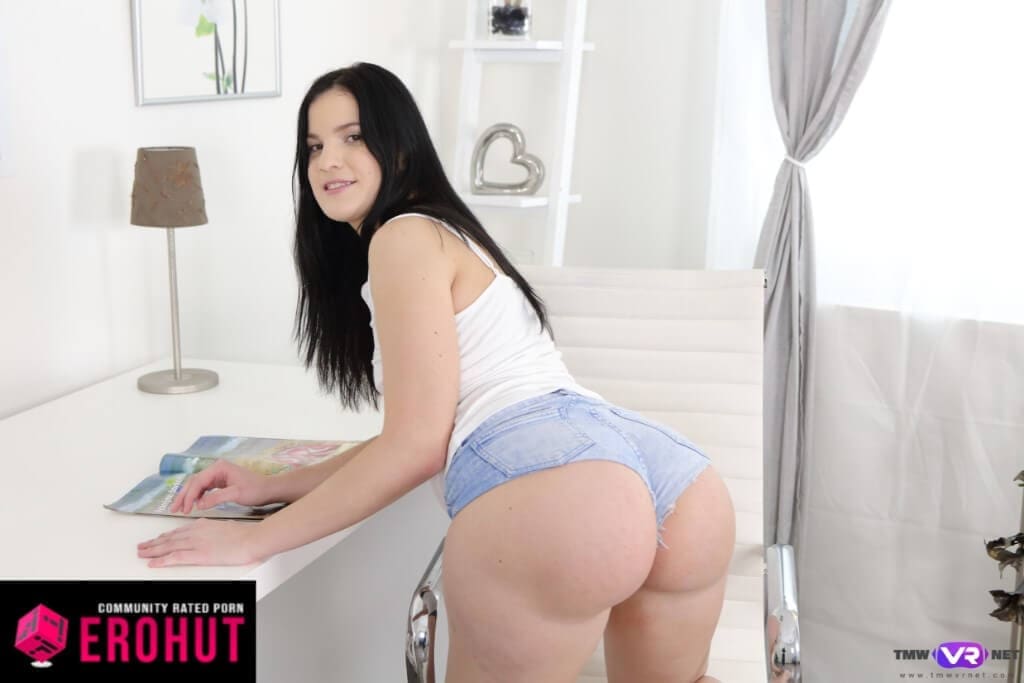 Not much is known for Kizzy other than she's still not comfortable doing adult videos. Stood on her fours butt naked and that was the end of her performance. I can't imagine fucking her as my dick requires excitement. Although some of you love amateur girls and not-so-good-looking ones too!
Gives oral like every other slut and doesn't go deeper than halfway. Tends to hold a hand on the cock like some kind of protection too. Just in case you decide to push her mouth in.
#19 Anya Shidlerova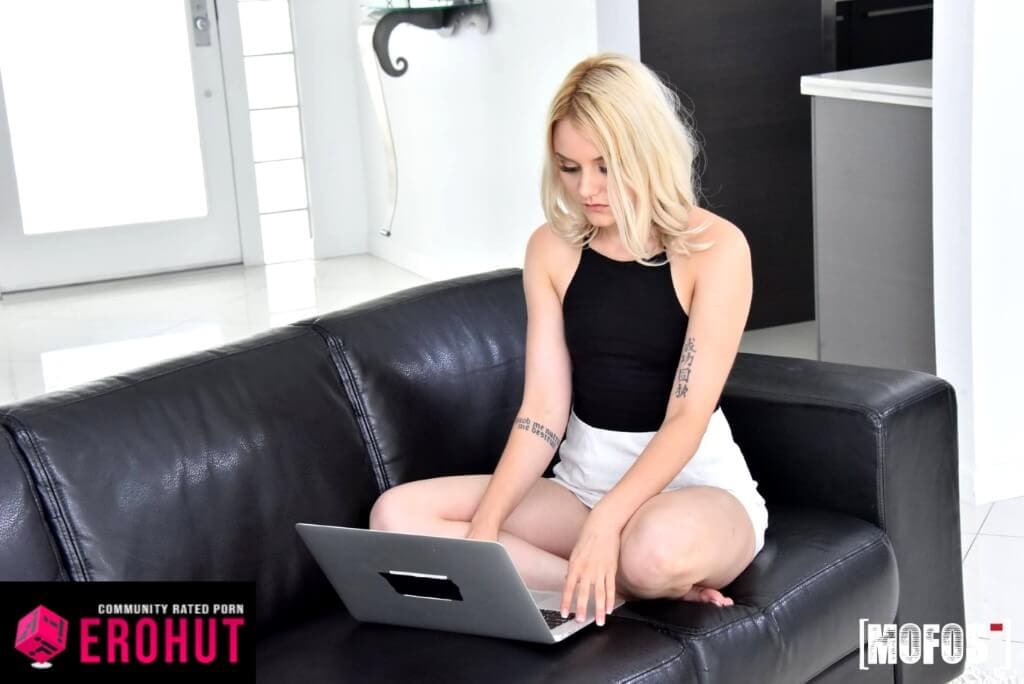 Despite only a handful of videos, Anya Shidlerova needs more recognition, and deservingly so. Great performance for a new pornstar and yes, small tits come as standard with every scene. With Eminem-like hair color and small ass, she is also a great slut if you love petite women.
The fantastic work Anya did with TeamSkeet.com left us impressed. She wasn't shy at all!
#18 Lanna Carter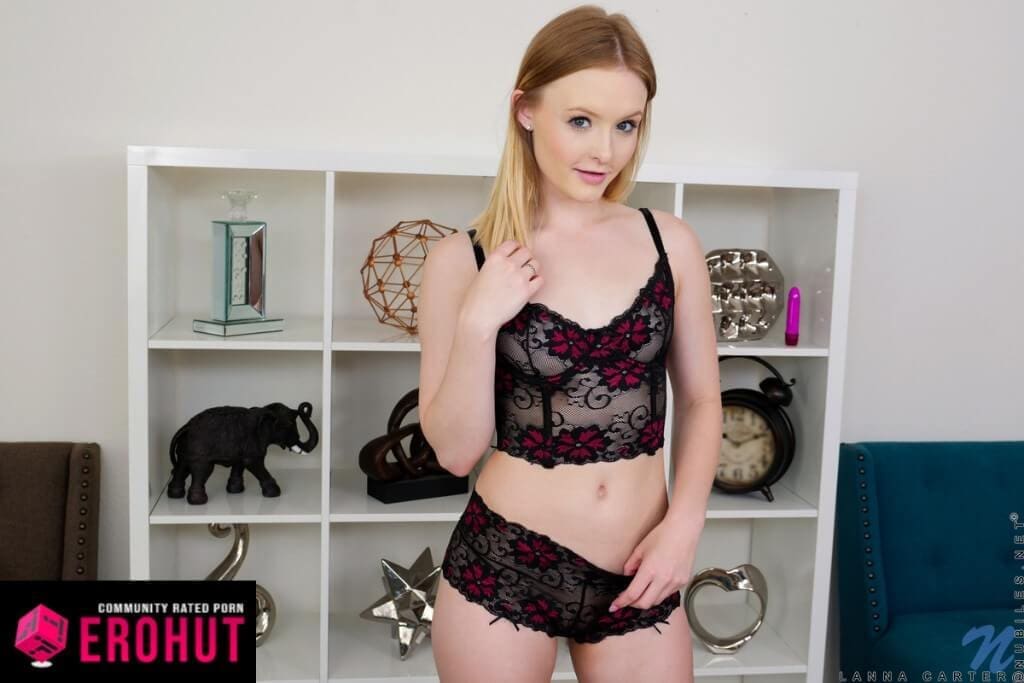 Freshly out of a shower and already dirty, Lanna Carter could dominate both flat-chested and small tits pornstars' compilations. Broad shoulders and fragile figure, perky nipples on a tiny chest, and a facial cream on top.
According to the TeamSkeet.com video, she's from the US. Nonetheless, there's a strong Russian or Eastern European vibe that we can't shake off.
#17 Anna Foxxx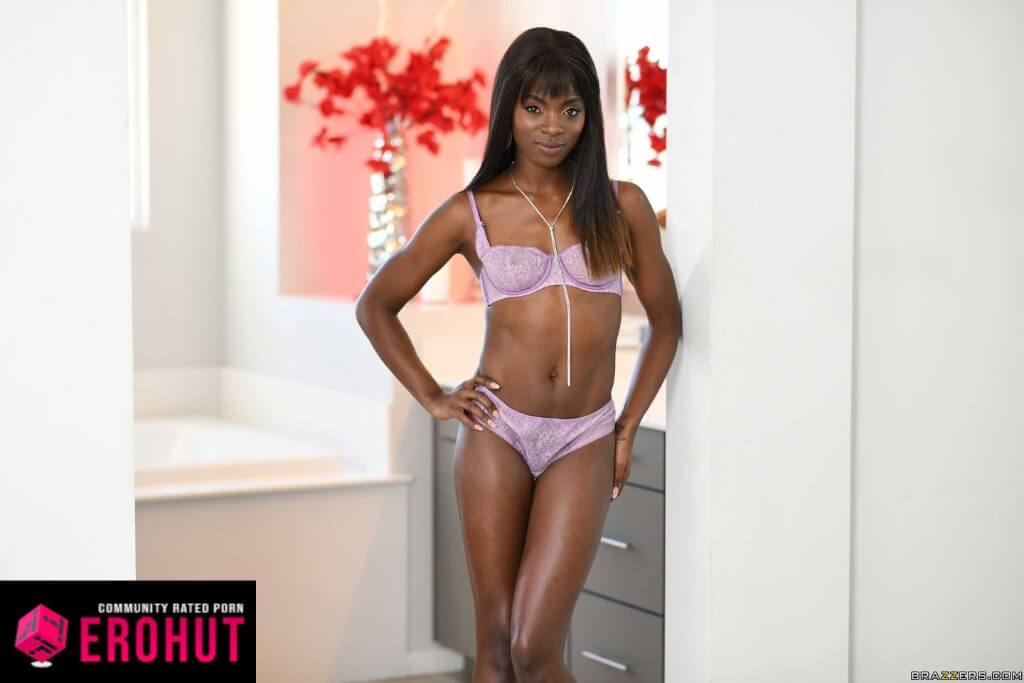 We know black babes are usually all about big tits and even bigger booties. Truth be told, we are simply mesmerized by Anna Foxxx. She's beautiful, very lean for her race, and with tiny tits. Basically, this is the ebony fucking machine.
With many scenes on Brazzers.com, there's no better place to watch this thot in action.
#16 Jasmine Grey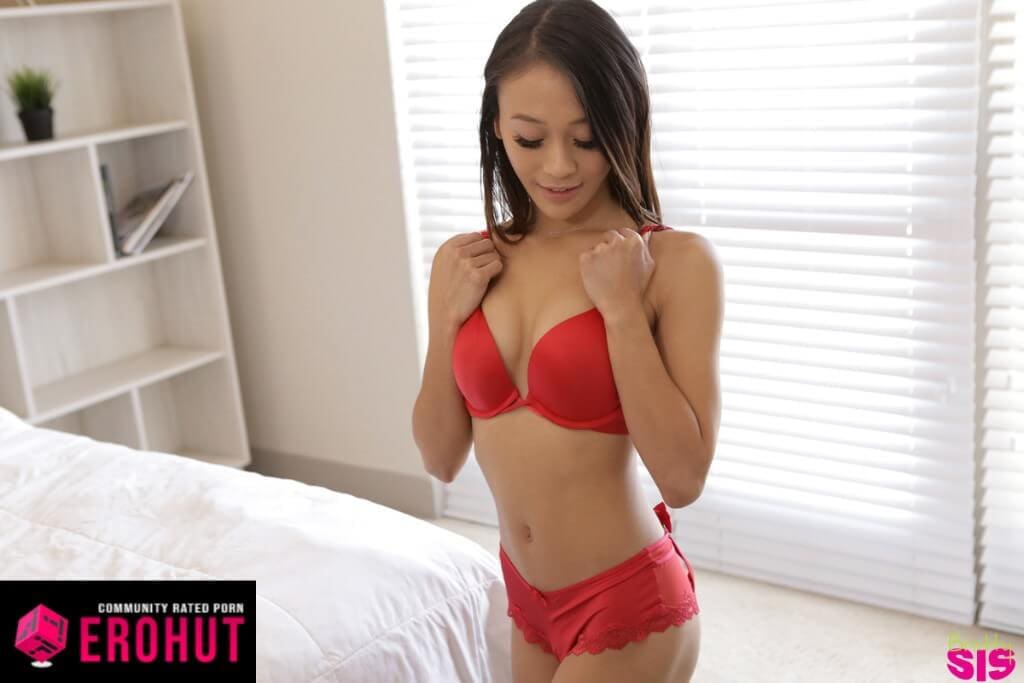 Perhaps it's unfair to other actresses, but we need to include at least one Asian pornstar. Demographics there are known for small tits, so we could add at least 100+ other sluts from either Japan or China. Either with a flat chest or boobs on the smaller size.
Well, let's talk about the best of a bunch and Jasmine Grey from TeamSkeet.com perfectly sums up the whole region.
#15 Kira Noir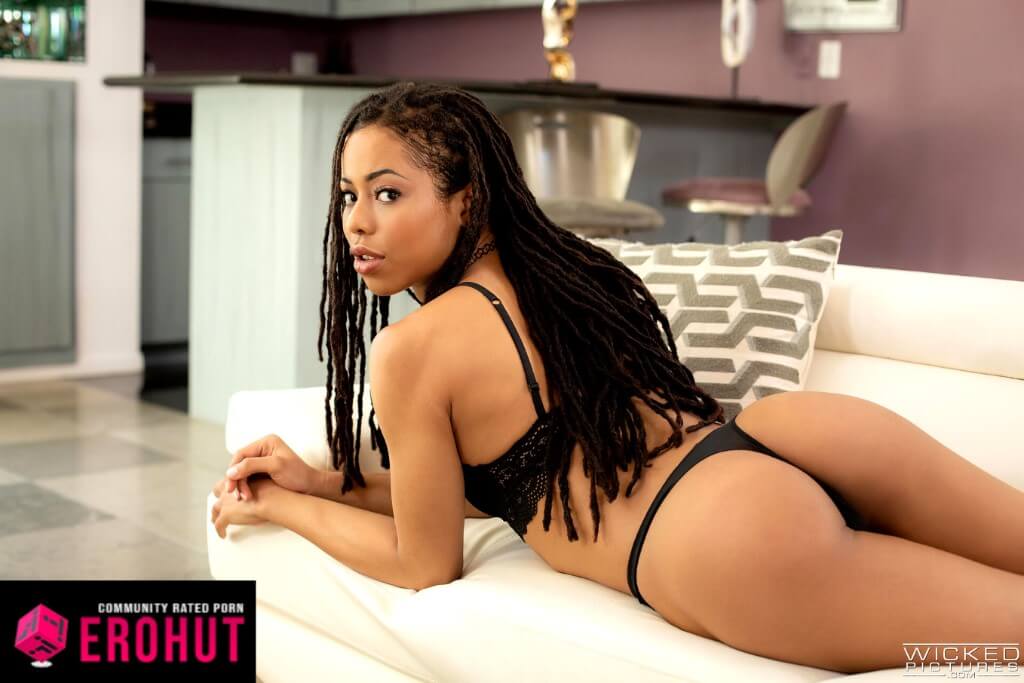 Despite being short and skinny ebony with small breasts, Devi or Kira Noir fucks like crazy. Even more, this cutie pie isn't afraid of big black dicks, gangbangs, or expressing her kinky turn-ons.
There are porn videos of her all over the place, but no one has more Kira Noir videos than Brazzers.com. It's hard to beat the best.
#14 Anya Olsen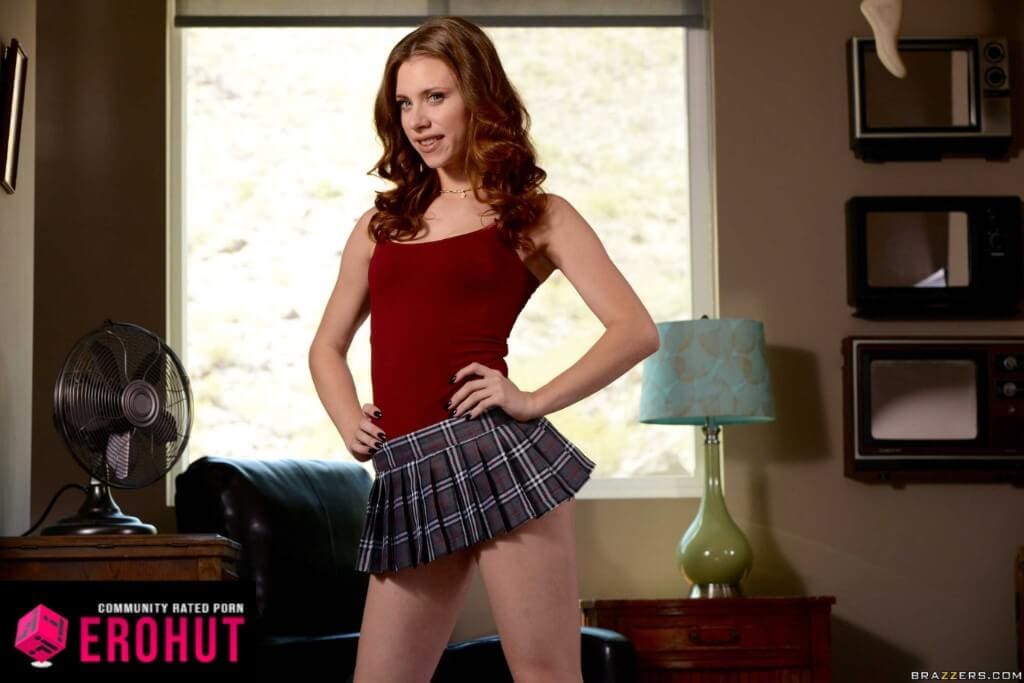 Blue-eyed Anya Olsen is a young pornstar and owner of a juicy set of tiny boobs. Better yet, she's skinny, beautiful, and willing to try crazy shit. At least crazy for amateur women.
Nasty double penetration is all good or choking on a fat boner. Anything to help you indulge schoolgirl fantasies.
#13 Remy Lacroix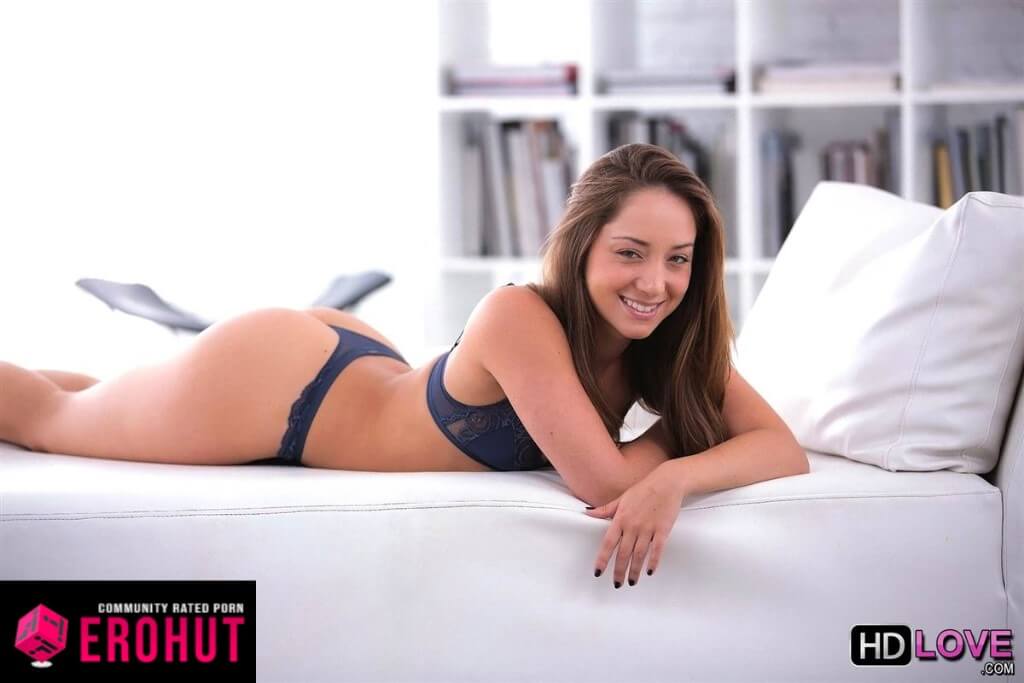 Rate and appreciate, the beautiful brunette pornstar from United States, Remy Lacroix. An obvious sensation and highly paid performer from Brazzers.com. She did not take things slowly and her first video was already full of tight anal action.
Remy has worked with Adrian Sephora, Rose Monroe, and many other pornstars. Heck, even Dani Daniels and Phoenix Marie, and these babes are picky about their partners.
#12 Aspen Reign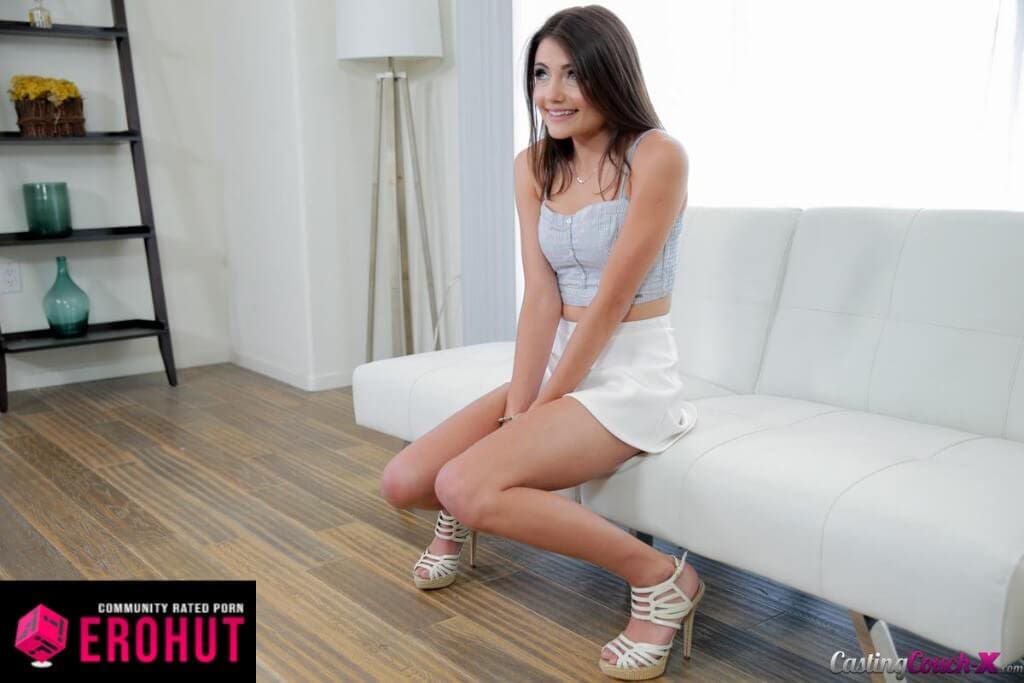 The adorable Tiny4K.com pornstar, Aspen Reign owns a balanced duo of small tits. Great nipple, areola and meat ratio blends well with a petite teen slut.
Spreading her legs in the gallery above and looking at you, straight in the eyes. I already got a boner and ejaculated inside my trousers. Couldn't handle the real thing and that's good too. Also, compliments to the penis owner.
#11 Megan Rain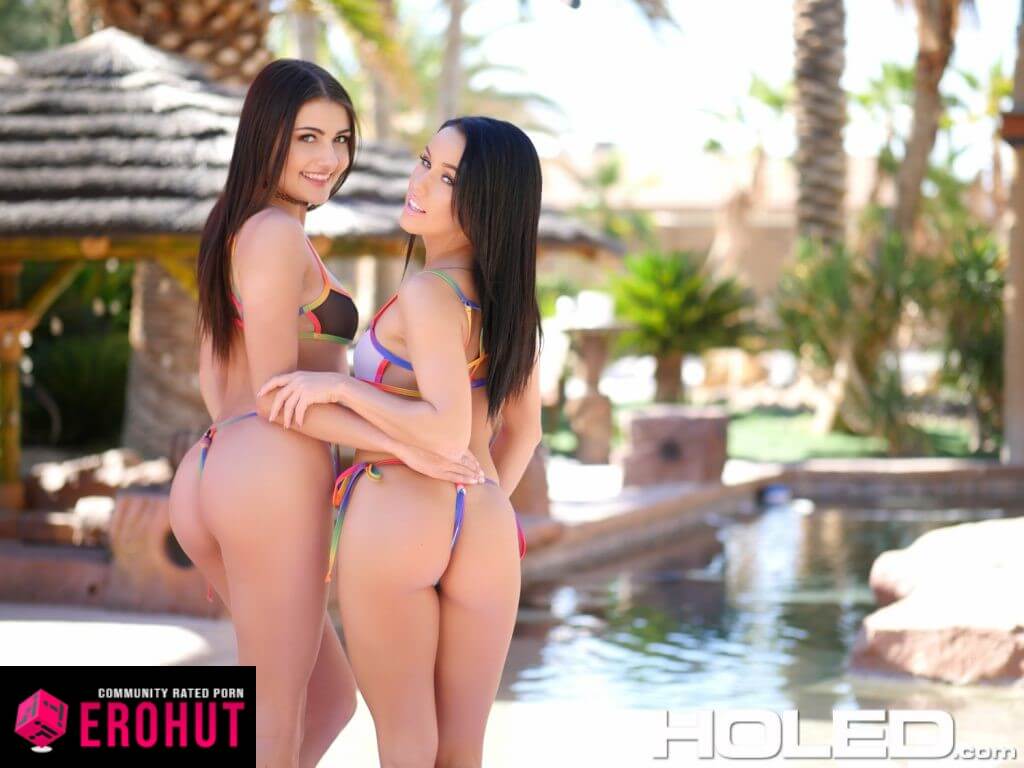 Ah… My future wife's material is here. We don't know about you, but petite brunettes with green eyes look pretty much irresistible to us. That's why Kiana Coleman or Megan Rain is on our list.
She has a miniature body and small tits, yet a big appetite for sex. To see most of her scenes, I would use the PornHub Premium (Free) account.
#10 Charity Crawford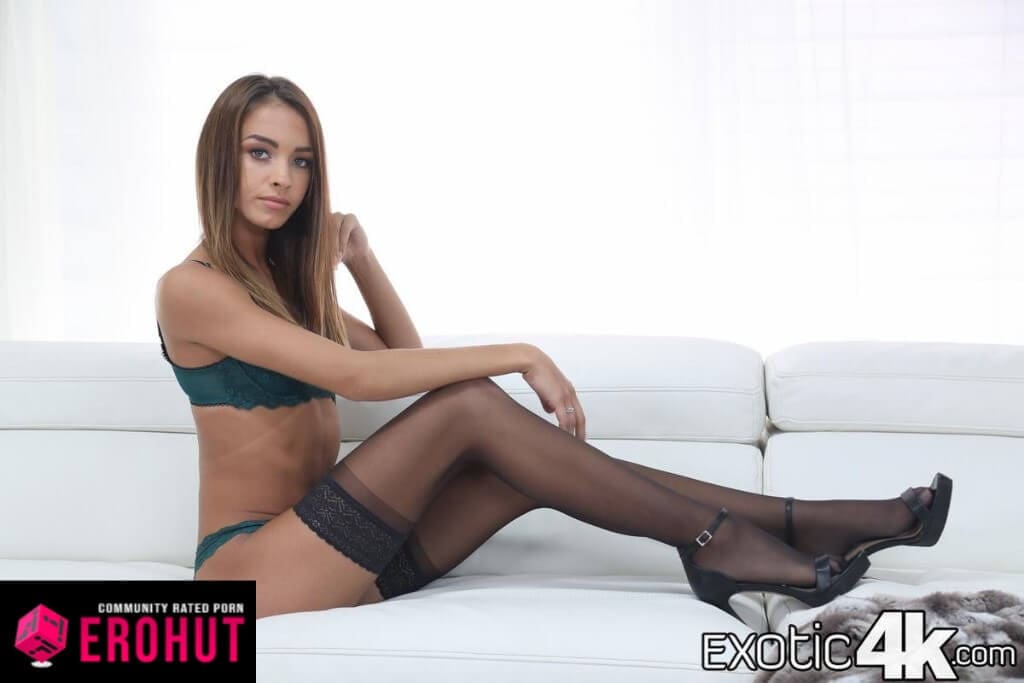 On the edge of medium to small breasts, Charity Crawford has looks and charisma to pull you in. Another from Tiny4K.com network! That place is a goldmine for beautiful babes in a resolution not seen on many other sites.
Among pornstars with small breasts, Charity has the largest pair. That's neither positive nor negative because smaller sometimes is better. Now, the shape appears fake, but they are real.
#9 Alina Lopez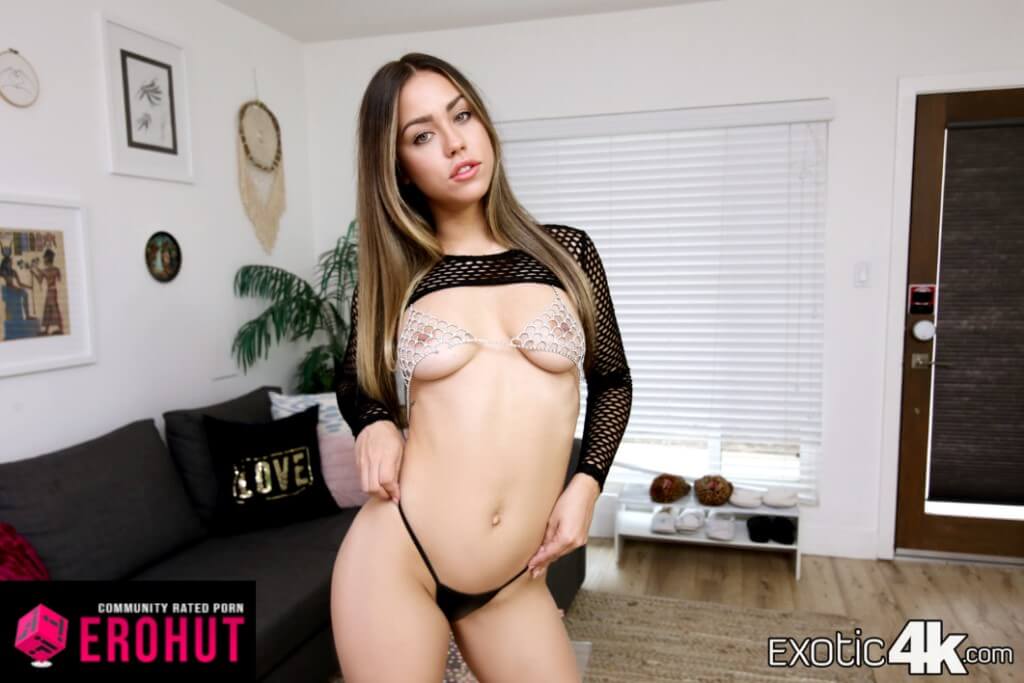 We've had Asian pornstars and many white sluts already. Swirling things up and bringing equality to our top 10 is Alina Lopez, a blend of Hispanic and European genes. In addition to neat sucking skills, she loves a few fingers down the butthole, feeding on a bush, and testing cocks of black color.
Hundreds of videos and growing, she must have listened to the Queen's "Don't Stop" song, as there's no such thing as a pause for Alina.
#8 Natalie Lust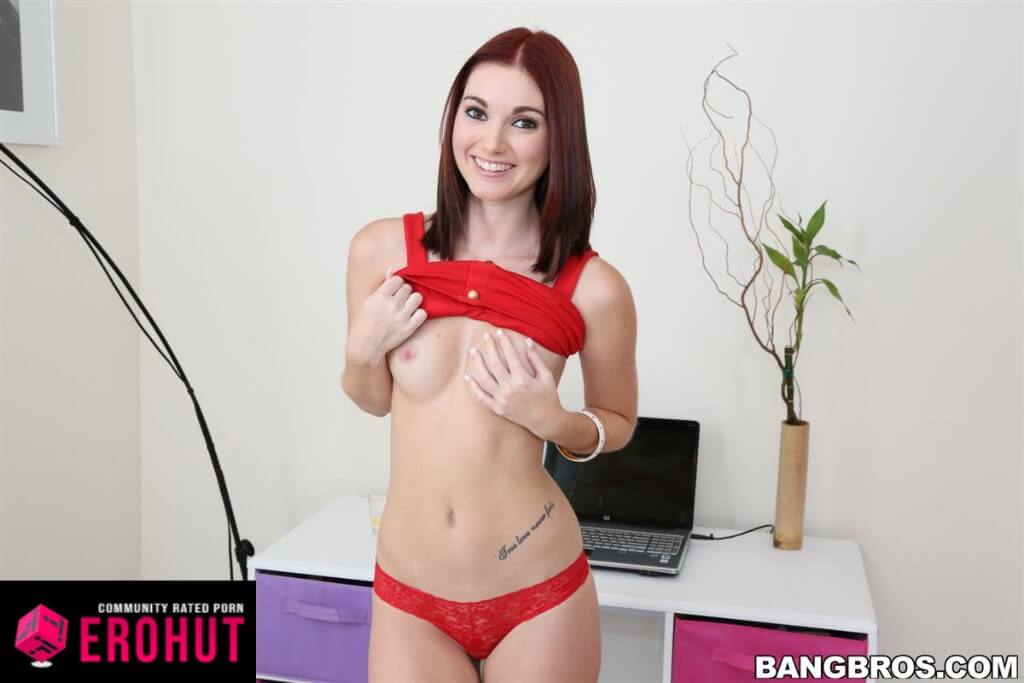 In our favorite position and exclusively for TeamSkeet.com, Natalie Lust looks like your average college girl in the dorms. Random quote tattoo, budget shoes on the right side, small breasts and Chinese jewelry go hand in hand.
We can't speak for pussy, but Jesus fuck… Her thighs look huge and the calve muscles do too. Massive! Likely the side effect of the POV camera.
#7 Aria Alexander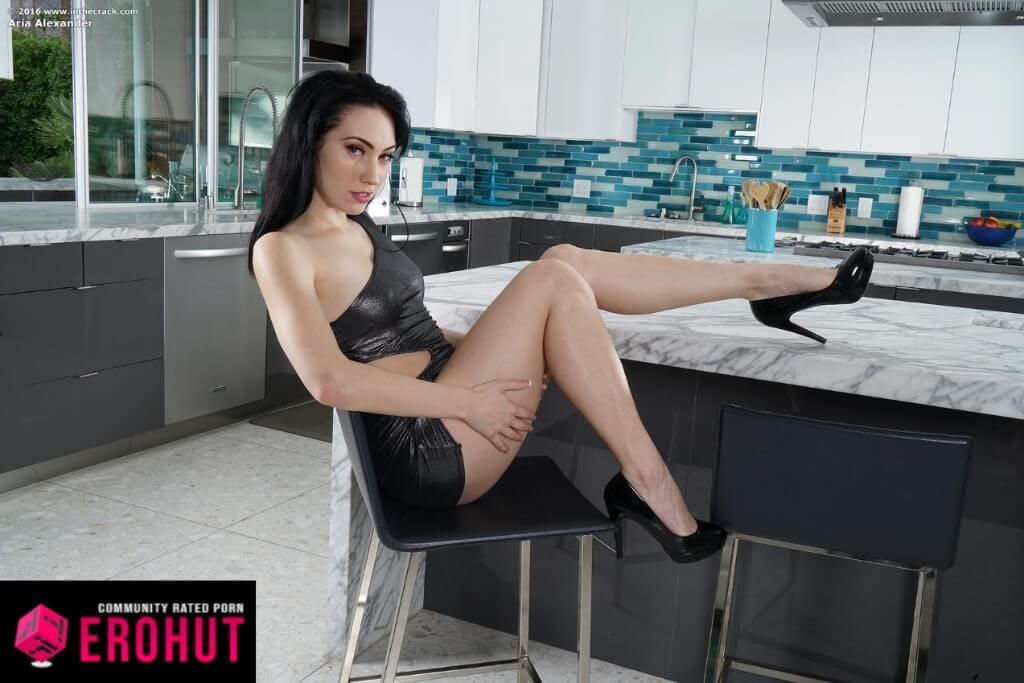 She might not be everyone's number one pick, but we're obsessed with Aria Alexander. This tiny tits pornstar also goes by the name of Sasha Nexx.
She has silky, snow-white skin, dark hair, green eyes, and small boobs. Best of all, she's down for sensual sex, big rough black guys, and lesbian action. Check out her high-quality porn videos on the epic MetArt.com site.
#6 Ariana Marie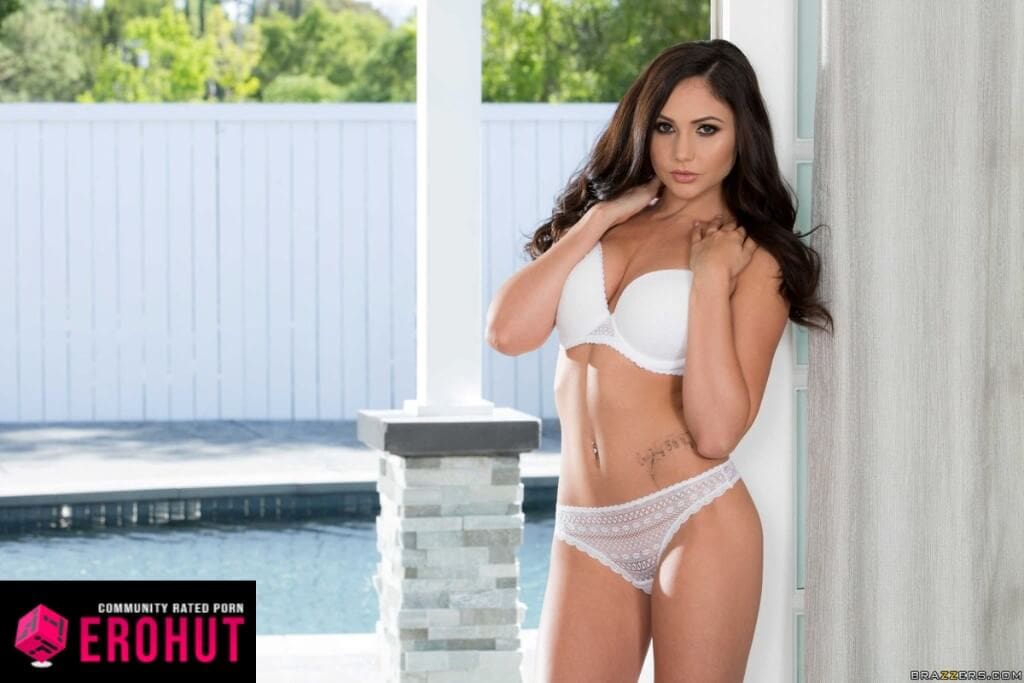 This small tits pornstar is a mix of ethnicities but mostly known as a Latina. Did you know that a few years ago Ariana Marie took home the 2018 Night Moves awards prize? It was for the best body. Unlike many of her colleagues, Ariana has kept her body natural and in perfect shape.
Her tits are on the smaller side but very firm and incredibly perky. At the same time, her ass is equally enticing.
#5 Alina Li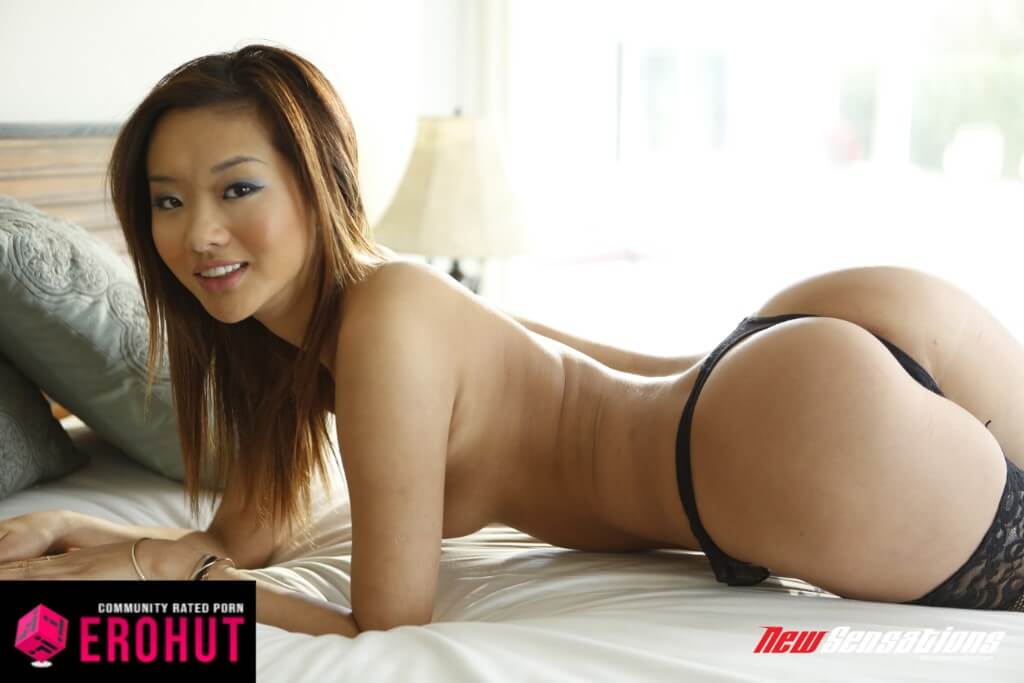 Alina Li is a tall but slim Asian pornstar with small breasts and one of our favorites. Why would we prefer her over other performers?
Well, she's very cute, very tight, and a total slut. Creampies, facials, double penetration, black dicks, teasing, she loves it all. This flat-chested honey has made a lot of great scenes.
#4 Veronica Rodriguez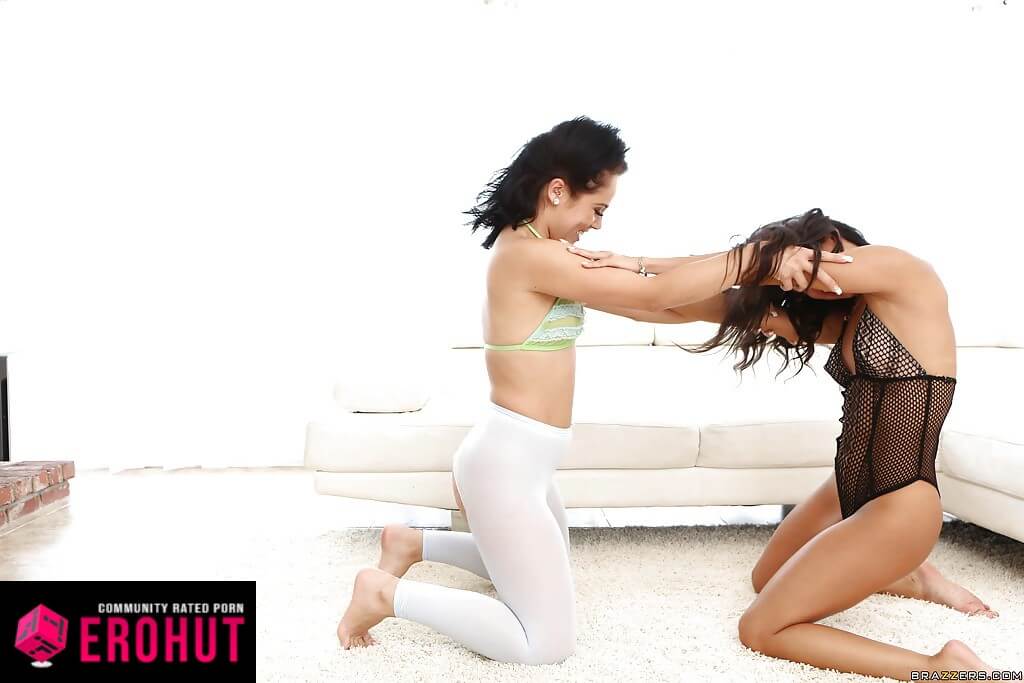 Venezuelan pornstar, Barbie Bree or Veronica Rodriguez is a Latina with tiny tits that's been making porn since she was 19. One year after becoming road legal. By that, I do mean a road of dicks.
This cute and dainty South American honey sucks dick like a hungry homeless person. She is truly something else. Whether you visit PornHub or any other free site, you'll find many scenes with Veronica.
#3 Remy La Croix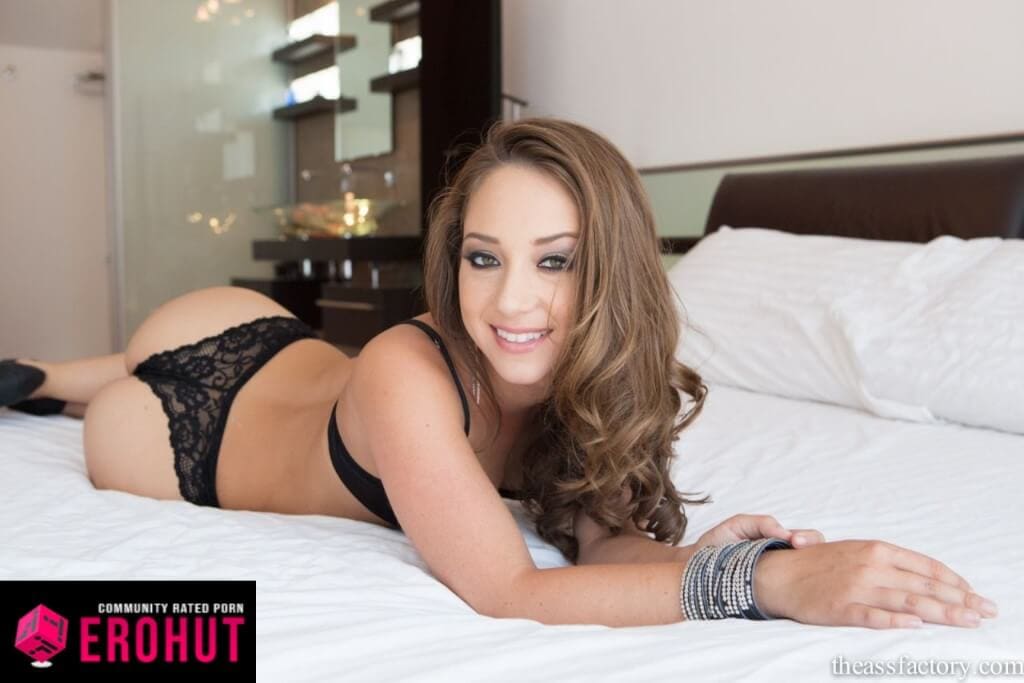 Another legend, Remy LeCroix, is an award-winning adult actress that has decided to keep her tiny natural tits. Talk about the rarity these days…
What's great about Remy is that she also has quite the ass and loves stuffing it with gigantic boners. If you fancy seeing her fuck, go to the $0 PornHub Premium Network and have a go. No regrets, I promise.
#2 Elsa Jean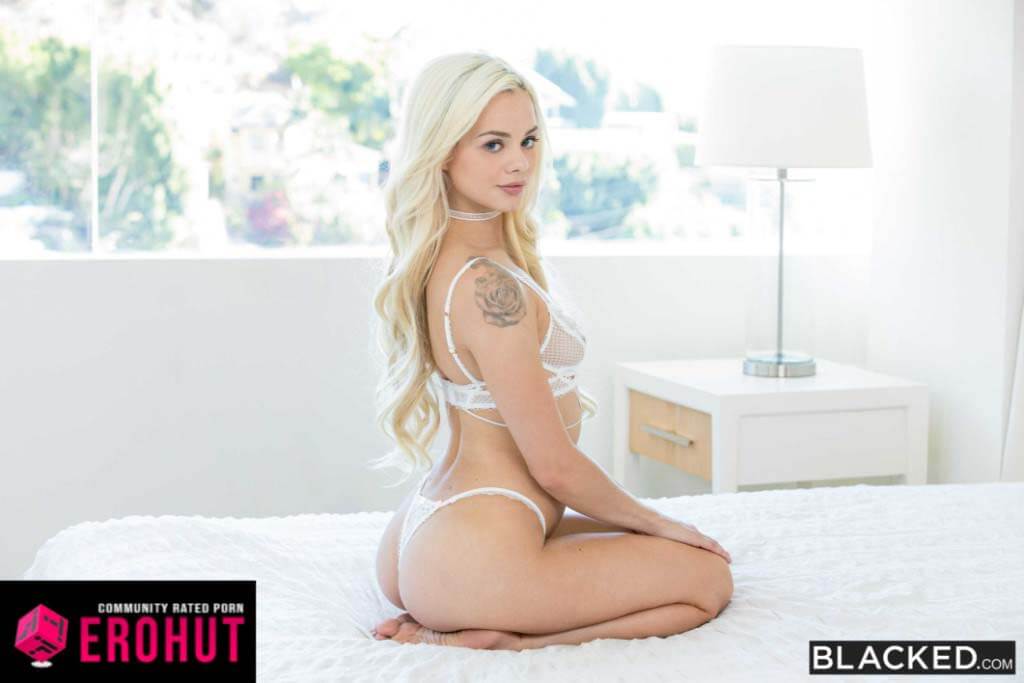 Barely legal, blonde, cute, and skinny? What more could you want? That's right, a pair of very small tits. Elsa Jean has so many amazing features. Even more, and she doesn't shy away from rough hard sex.
This isn't her first rodeo either. She has appeared alongside porn legends on Twistys.com and other sites. Elsa Jean is as sexy as she is hot.
#1 Riley Reid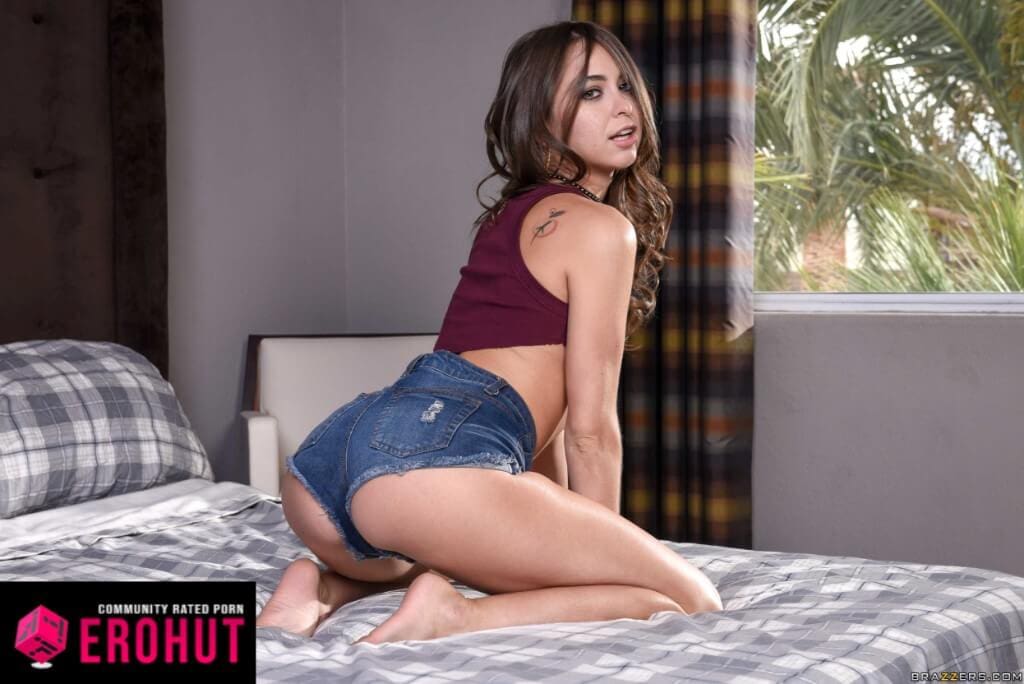 Riley Reid is perhaps everyone's favorite pornstar with small tits. This petite hottie has been making porn for seven years. I can tell you that while it's a long timeframe, she is beyond everyone else. Like, other whores with 20-years of experience haven't made it as far as Riley did.
Have fun with her big cock anal scenes, party sex, schoolgirl fantasies, hot lesbian scenes, and more. Check her out on PornHub Premium (Free).