Everybody wants to fuck a pornstar, but no one wants to pay. It isn't a cheesy Hollywood movie, and these hoes will not fall in love with you. However, things might get a little different once you bring cash to the table.
There are plenty of fake escort pages, agencies, and even profiles of random pornstars. How does one find a legit one without spending their cash? You don't have to since we've verified these adult models ourselves.
Now, you only need to browse around and pick your favorite. It's not going to be easy! There are many awesome and stunning escorts on the list.
#21 Natasha Sweet
With a verified profile, an extra $100 charge for anal as well as happy customer reviews, Natasha is a sweet catch by any standards. She can deepthroat for free, though, even do golden showers (give plus receive), do light bondage, take cum on her face, and even dress in a uniform. However, for some reason, cumming on the body is $40 extra, while the most expensive (sex with two guys) will net you another $1000.
It is like buying a whore as a service where everything costs extra.
Nationality: Hungaria
Location: Hamburg, Germany
Price: $125 / hour*
A minimum hire of 24 hours ($3000) is required.
#20 Anastasia Doll
Prepare to pay almost $12,000 if you want to spend at least 24 hours with the Russian brunette, Anastasia Doll. Her tits are the fakest I've ever seen, and there's nothing natural about most of her body parts. I think the lips, too, were improved with some Botox injections, but that's just a guess. Fake eyelashes, long nails, it's like she read a "template for the pornstar" and has ticked all the boxes.
It's not listed on-site, but she's fine with group sex, dinners, strap-ons, cumming in the mouth, parties, BDSM, etc. In other words, every fantasy you have can be fulfilled if it's legal.
Nationality: Russia
Location: Mykonos, Greece
Price: $800 / hour
—
Pornstar Escort Page: Browse Her Profile.
#19 Chelsea Heart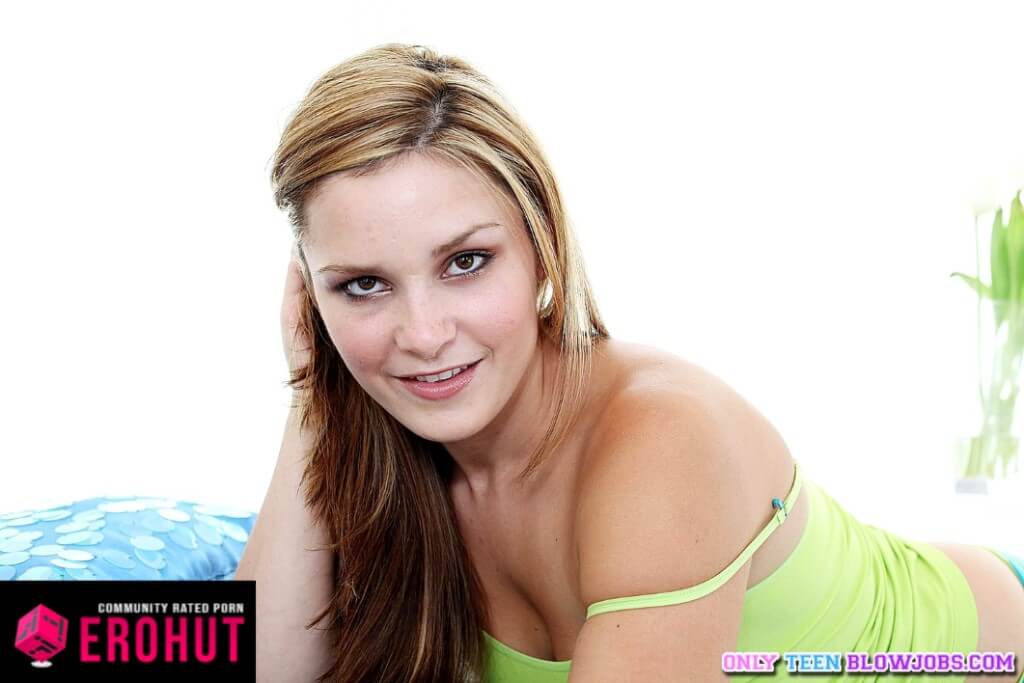 The 19-year-old Australian pornstar has some serious fetishes and will beg you for sex. If you live in Australia, then this is the escort to pick. Name any kink or fetish, and Chelsea X Heart will give you the green light. Golden showers deepthroats, rimming, group sex, bondage, anal, and even swallowing! How many pornstars swallow cum for free? Yeah, none.
The fun doesn't stop because Chelsea will let you finish inside her butthole! There's a small charge of $200. Still, anal creampie with a pornstar? Let me book those airplane tickets because that's beyond my expectations. Read her full biography, too; it's worth your time.
Nationality: Australia
Location: Brisbane, Australia
Price: $150 / hour
—
Pornstar Escort Page: Browse Her Profile.
#18 Nicole Love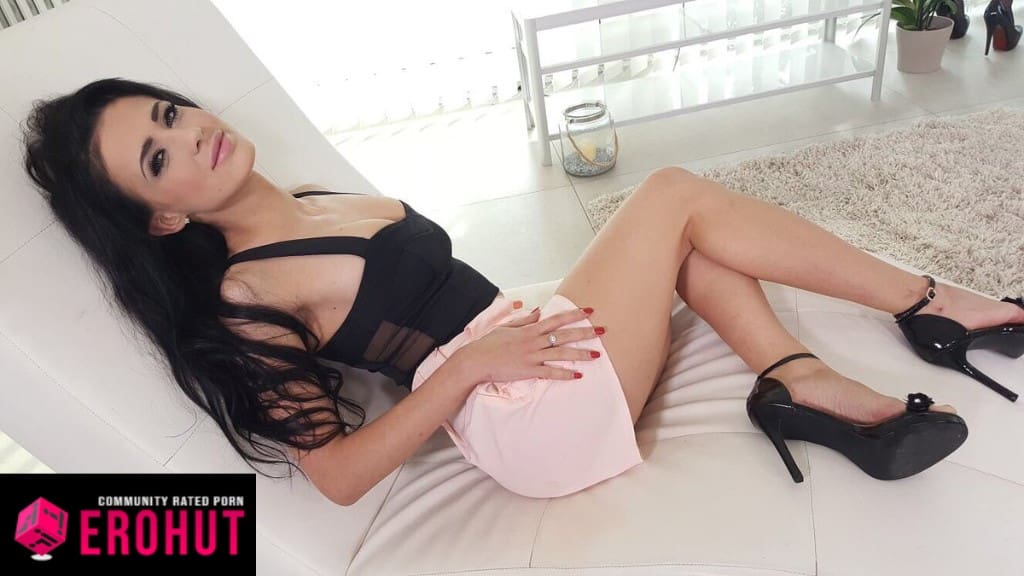 Not every verified pornstar escort has reviews, but Nicole seems to be attracting them from all over the place. The first experience is rated 1* from what appears to be a creepy dude with dozens of emails (maybe even harassing messages), and as you'll find out, she didn't have a good time.
The rates are outrageous, to say the least, not to mention the extra charges for sex other than vaginal. For instance, there's an extra $350 charge if you want to bring your girlfriend. Like, what the hell? That's expensive. That would be fine if she were in the League of Brazzers pornstars, but that's not the case.
Nationality: Czech
Location: Prague, Czech Republic
Price: $600 / hour
—
Pornstar Escort Page: Browse Her Profile.
#17 Daisy Lee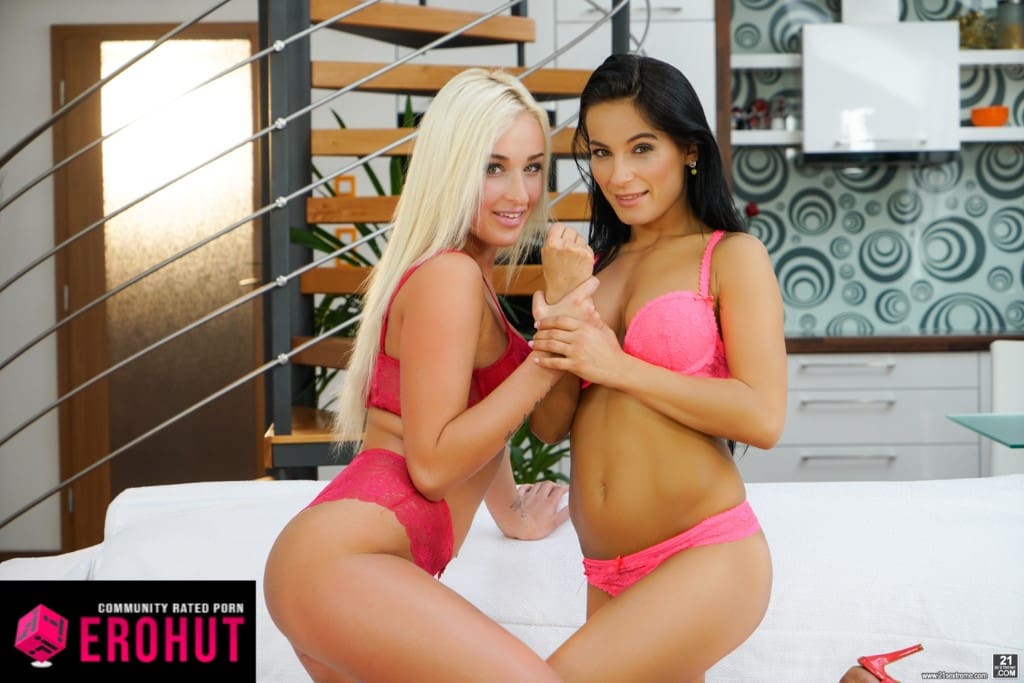 As a newcomer in porn, Daisy Lee doesn't have a rich portfolio or experience, but her looks could win some men over. She's in her early 20s and hasn't yet experienced the joys of ass fucking, which isn't even listed as one of the services. The sex itself, I'd guess, is tame and mediocre at best. Of course, that's an insult, so someone, prove me wrong.
Chances are, you haven't even heard of her, and it's brave for Daisy to charge rates as high as $350. Maybe that explains a lack of reviews, although as with other pornstars, she has her account verified.
Nationality: Czech
Location: Prague, Czech Republic
Price: $350 / hour
—
Pornstar Escort Page: Browse Her Profile.
#16 Karen Fisher
Does anyone even remember Karen? She was almost a big deal in the 2000s – 2010s, working with studios like Reality Kings, Brazzers, Bang Bros, etc. The experience comes with years, and this MILF has over 300 porn movies signed under her name. Not bad!
Now, the prices are atrocious as it's hard to justify spending thousands of bucks on someone who isn't even that good-looking, at least for me. I guess Karen is targeting those filthy rich businessmen in their 40s who have grown up watching her porn and have millions of bucks to waste on random adult celebrities.
Nationality: America
Location: London, United Kingdom
Price: $1000 / hour
—
Pornstar Escort Page: Browse Her Profile.
#15 Cathy Heaven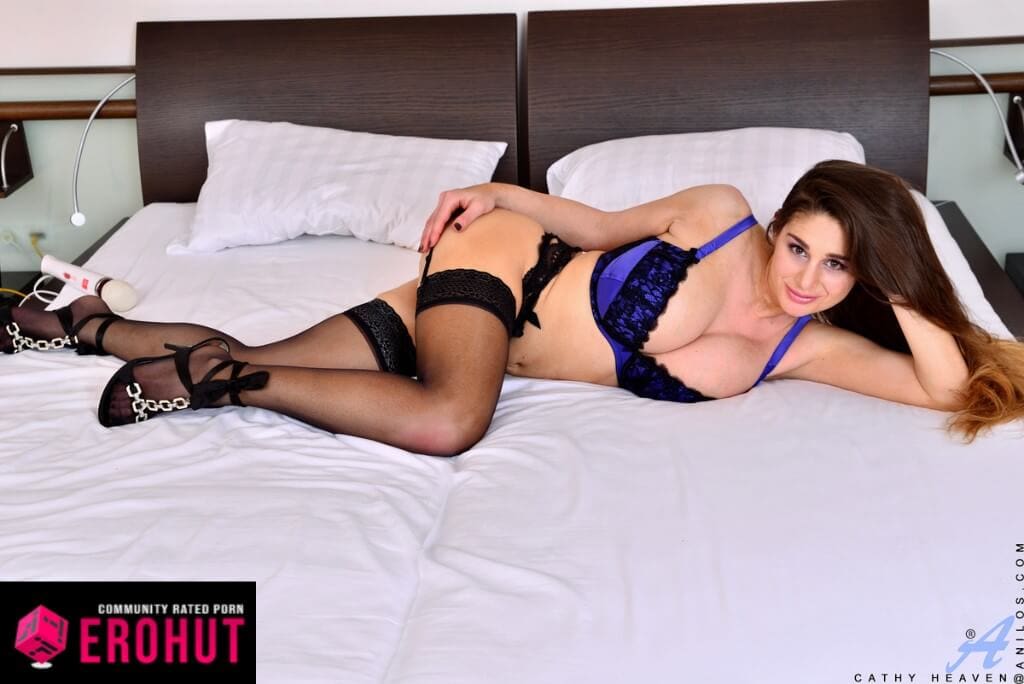 Cathy Heaven has some trophies under her massive tits, including a contract with Brazzers that's so wanted these days. She's a mature fuck toy with black hair, a marvelous mouth, and lots of experience. In addition to Brazzers, she has worked with Digital Playground, Private, Evil Angel, as well as many other studios.
Born in Hungary and currently in the United Kingdom, she'll suck your dick extra hard to earn that 5* rating. For some reason, the rates haven't been published, but it doesn't hurt to initiate the contract first!
Thankfully, Cathy doesn't smoke or use drugs, which means that her hygiene is at an all-time high.
Nationality: Hungaria
Location: London, United Kingdom
Price: N/A
—
Pornstar Escort Page: Browse Her Profile.
#14 Monika Wild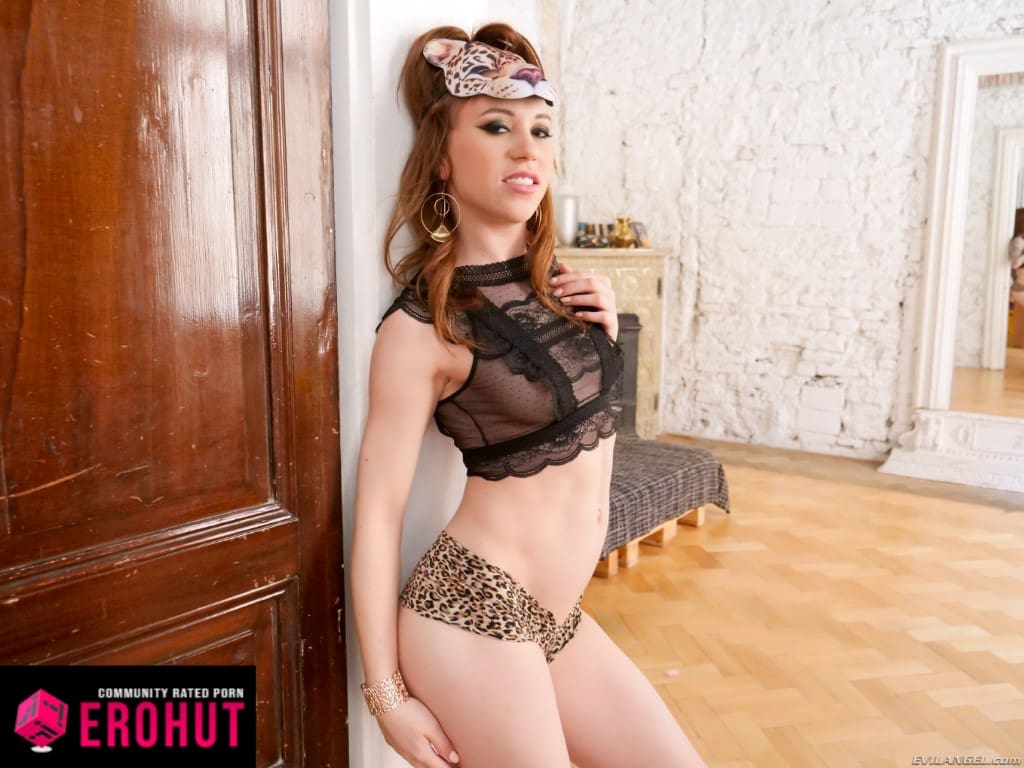 Invite your friends and fuck this escort in the butt. She's okay with almost everything and charges decent rates. Monika Wild is fine with two men, anal, submission, domination, feet fetish, bondage, role play, etc. All these activities will cost extra, but it's less than $100. It's not a bad deal if you share the costs.
Monika Wild will also allow you to cum on her face for free, do a massage, work on those Kamasutra skills, and masturbate. Be sure to see all the profile pictures because, as you know by pornstar Snapchats, a lot of them look good with filters only. Also, ignore women who only take selfies or photos in front of a mirror.
Nationality: Russia
Location: Lyon, France
Price: $350 / hour
—
Pornstar Escort Page: Browse Her Profile.
#13 Susan Ayn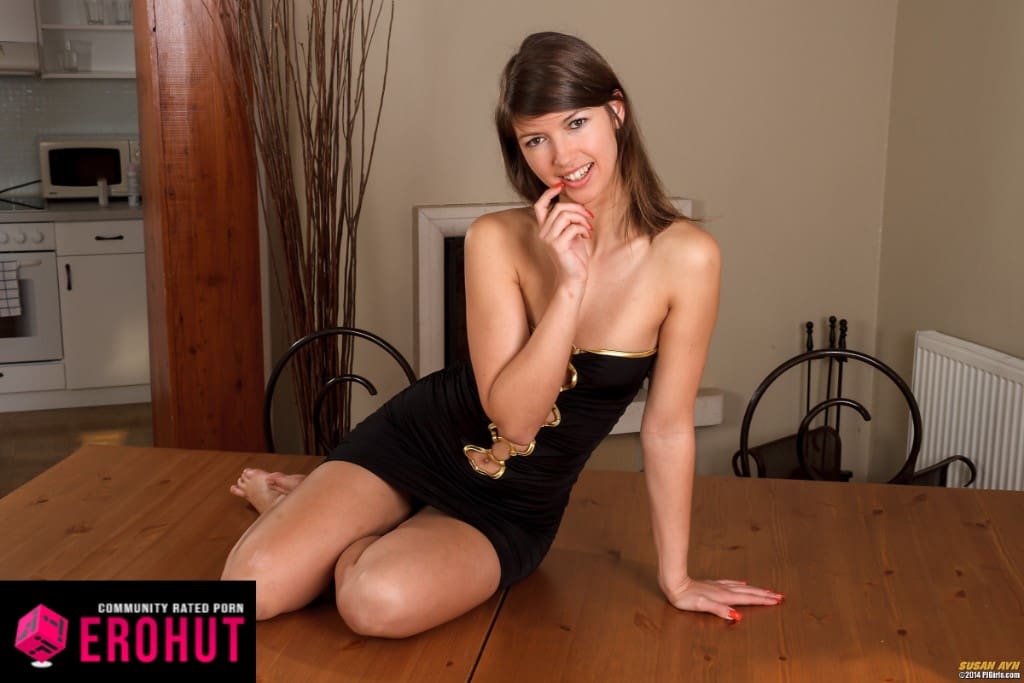 I must give it to Susan for committing to the art of escorting services because the prices are as reasonable as they get. I don't know if it feels "downgrading" to call her one of the cheapest escorts, but that's a positive. Now, one would expect an awful-looking beast considering the prices, and you'd be so wrong. Susan is one of the hottest pornstar escorts and tops almost everyone on the list.
The extra services are cheap, too, including steaming anal for less than $100. Not sure why there are no reviews yet, but we encourage you to contact this hot escort and fuck all the holes.
Nationality: Czech
Location: Lyon, France
Price: $300 / hour
—
Pornstar Escort Page: Browse Her Profile.
#12 Candy Alexa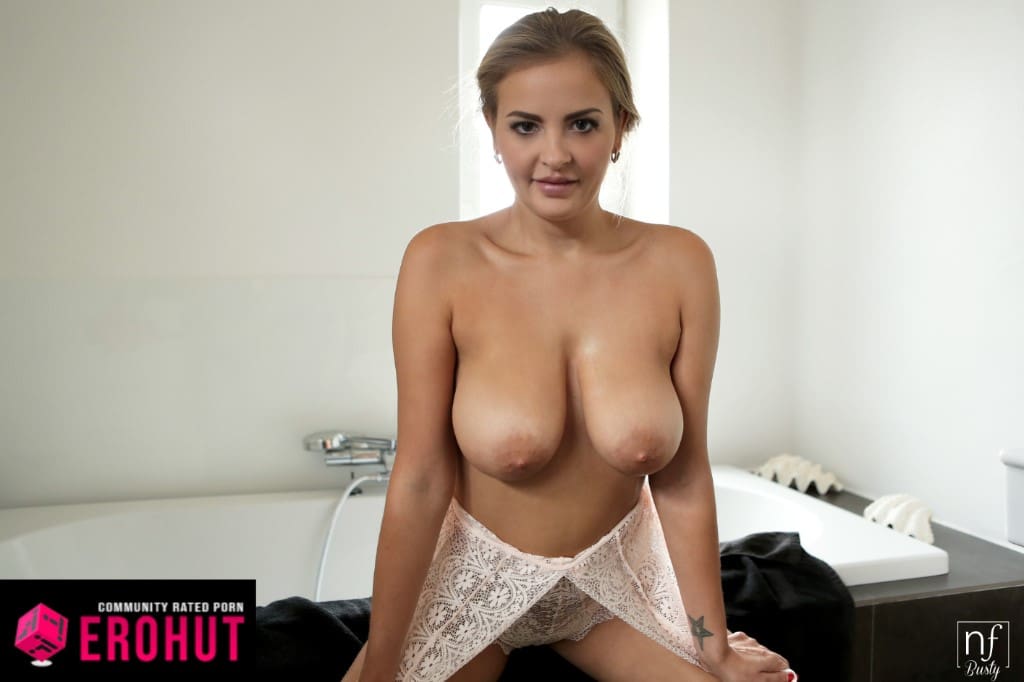 The profile pictures of Candy Alexa are sublime! They remind me of the Russian holidays and the smell of the "old school" fun. She's one of the cutest, sexiest pornstars available, and you wouldn't have to travel that far to fuck her.
Alexa has worked in the adult industry since 2008 and has many videos on sites like Evil Angel or New Sensations. The tiny petite that weighs just 45 kilograms or 99 pounds can be yours! The best thing about this pornstar is that you won't even have to arrange a visit since she's available for in-call and out-call services.
Nationality: Russia
Location: Budapest, Hungary
Price: N/A
—
Pornstar Escort Page: Browse Her Profile.
#11 Liza Shay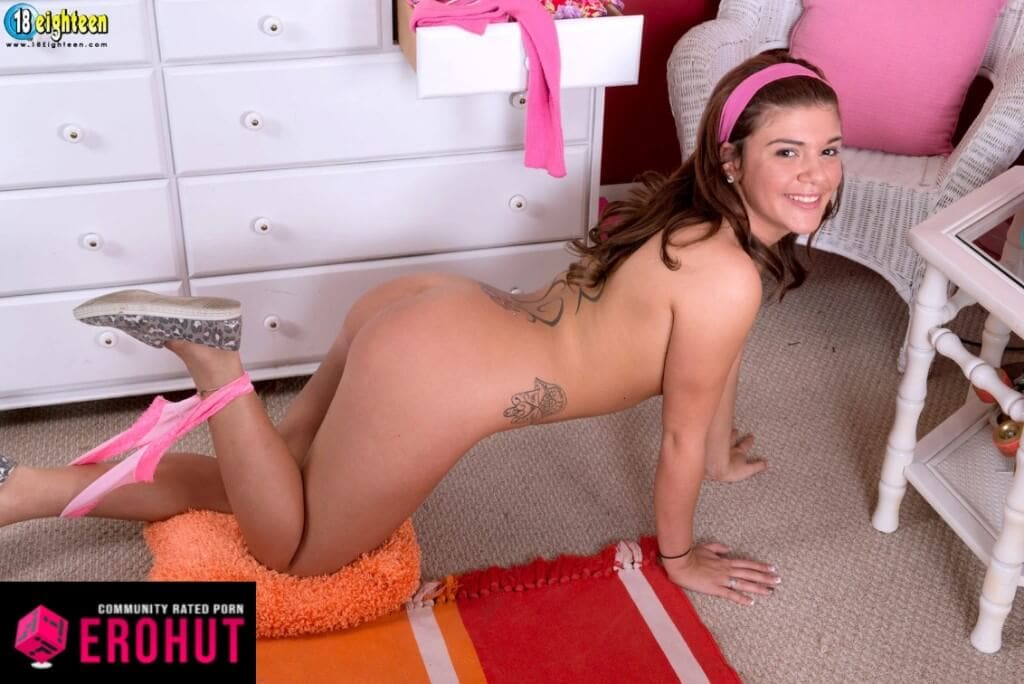 Chilling on the right is Liza Shay, a French pornstar with a reasonable rate. If you struggle with premature ejaculation and have difficulty getting your dick up again, save yourself from embracement and hire Liza. There's an option to pay for just a 30-minute experience, which should be enough.
Head over to any free porn site and see how she behaved. Masturbating with feet and hands is a pornstar experience; it's all part of the package. I wish that more people left the reviews. The photos are decent, but make me question the face that hides behind the makeup.
Nationality: French
Location: Paris, France
Price: $300 / hour
—
Pornstar Escort Page: Browse Her Profile.
#10 Cherry Kiss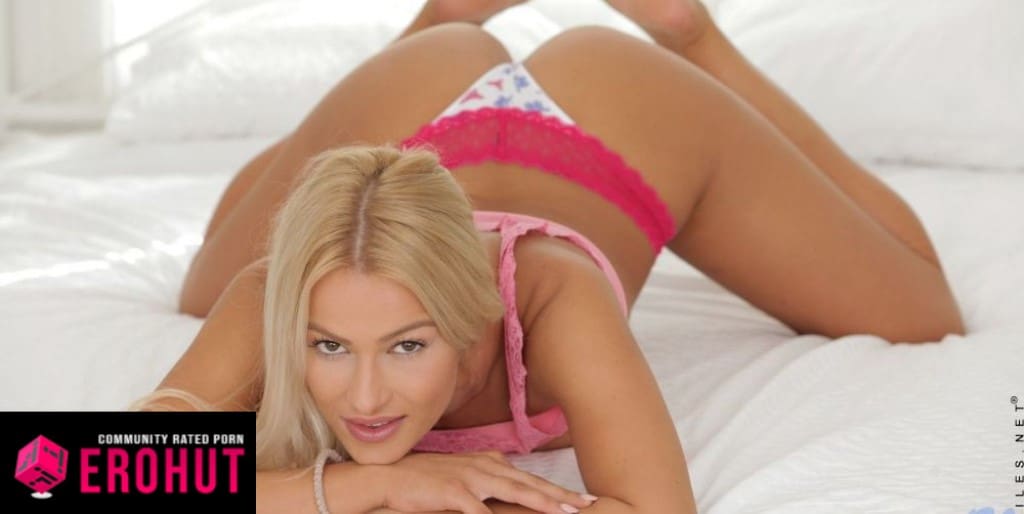 There are so many escorts in Hungary that I am considering moving there. The Tushy model and the only Serbian pornstar, Cherry Kiss, has a beautiful ass and seems to be into martial arts. You don't want to mess around with this performer.
The biggest negatives are her height, which is 5'7" or 170 cm, and the price of 1000 EUR per hour. Throw small boobs into a picture, too, because we expect professional pornstars to have that area sorted. Other than that, Cherry Kiss is a doll and can meet you at her place or travel to yours.
Nationality: Serbia
Location: Budapest, Hungary
Price: $1100 / hour
—
Pornstar Escort Page: Browse Her Profile.
#9 Stacey Saran
Here's your chance to fuck a stunning slut from Europe. With large fake tits, petite body, and blond hair, it's one of the better catches on site. She's perfection in many ways and has multiple nominations for a few adult awards.
Not only will she travel worldwide, but Stacey can bring a hot friend who, too, is open-minded. This escort claims it's her girlfriend, so that's even better. You get to enjoy blue eyes, massive silicones, and a weight of fewer than 110 pounds or 50 kilograms on a side. Since boob plastic molds are rather heavy, she'd be below 100 pounds otherwise. Oh, and despite the aging looks and a soon-to-be-reached age of 35, Stacey still looks good.
Nationality: British
Location: London, United Kingdom
Price: N/A
—
Pornstar Escort Page: Browse Her Profile.
#8 Melanie Gold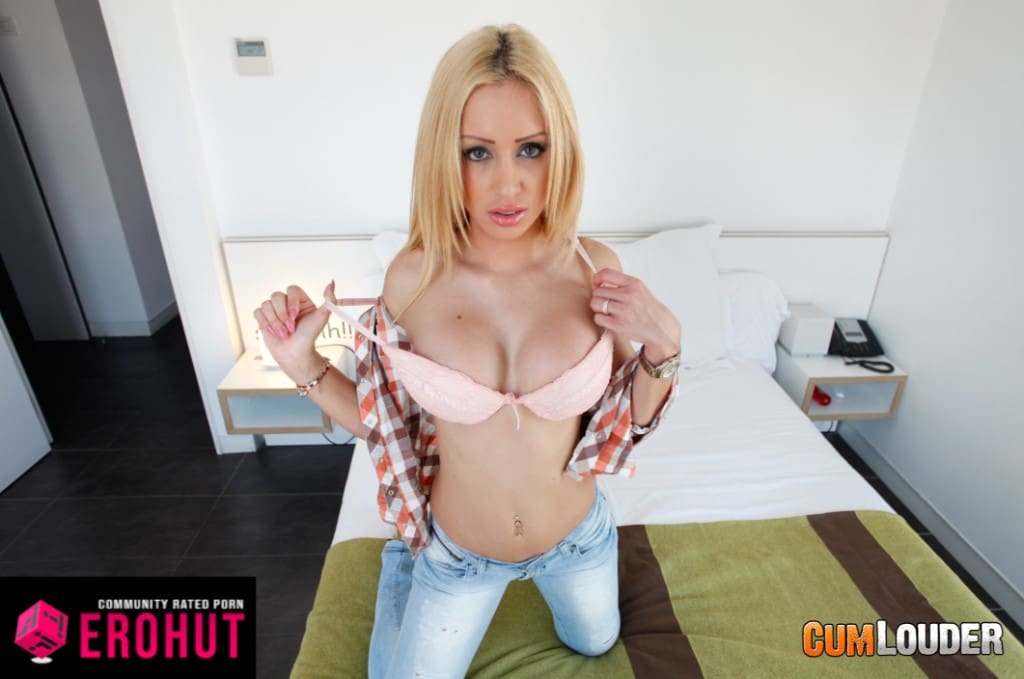 I'm yet to see a photo of Melanie without a soft skin filter on the escorts page, but the videos don't lie. She speaks Spanish and English as well as Hungarian, and did you know that many Hungarian escorts were once pornstars?
The rate is a bit absurd considering the restrictions of no anal, no golden showers, or cumming in her mouth. I mean, you can do that for an extra $100 to $150, but that's too much. Girl, you'll need to suck dick on camera for many more years and get exclusive AAA contracts before you can charge these rates.
Nationality: Hungaria
Location: Singapore City, Singapore
Price: $350 / hour
—
Pornstar Escort Page: Browse Her Profile.
#7 Sandra Luberc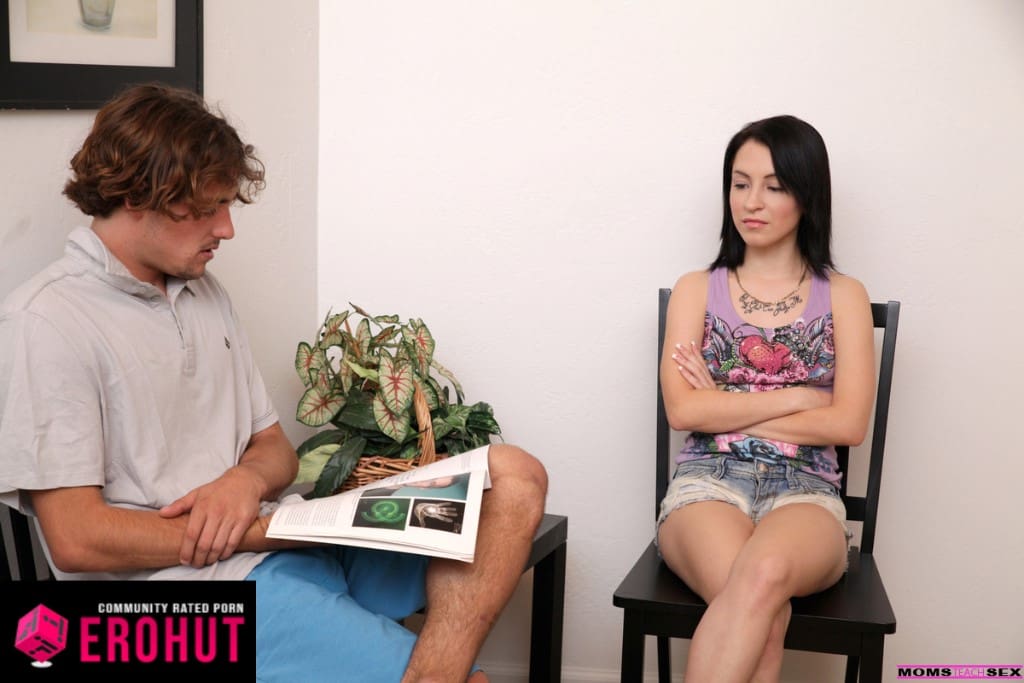 Sandra Luberc has appeared on our site a few times, including a top 10 of the hottest Russian pornstars. Unfortunately, as of now, she's in the number ten spot, so there's a lot of room for improvement. Now blond, Sandra is available for outcalls only but is fine with men or women.
I'm not sure why the profile pictures are so awful since the videos we've seen online are so much better. Even this anal gape makes her look like an 8/10 model, not a 5/10 escort trying to make a living. Oh, she's an independent escort, which could explain why there are no professional photos.
Nationality: Russia
Location: Paris, France
Price: $500 / hour
—
Pornstar Escort Page: Browse Her Profile.
#6 Valentina Bianco
Working in the porn business since 2013, Valentina Blanco is a great value! How dare these nasty "no names" charge rates twice as high when one of the leading sex trophies herself offers an ass-fucking experience for just $100. Okay, there's also an hourly rate, but it's on the lower side.
She's a wild Italian slut who can satisfy even the most demanding clients. Will fly to your place or invite to hers, speaks three languages, is fine with couples, lesbian sex, etc. It's like describing a perfect machine that can be utilized in one hundred different ways. We're rooting for you, Valentina!
Nationality: Italia
Location: Amsterdam, Netherlands
Price: $350 / hour
—
Pornstar Escort Page: Browse Her Profile.
#5 Alyssa Reece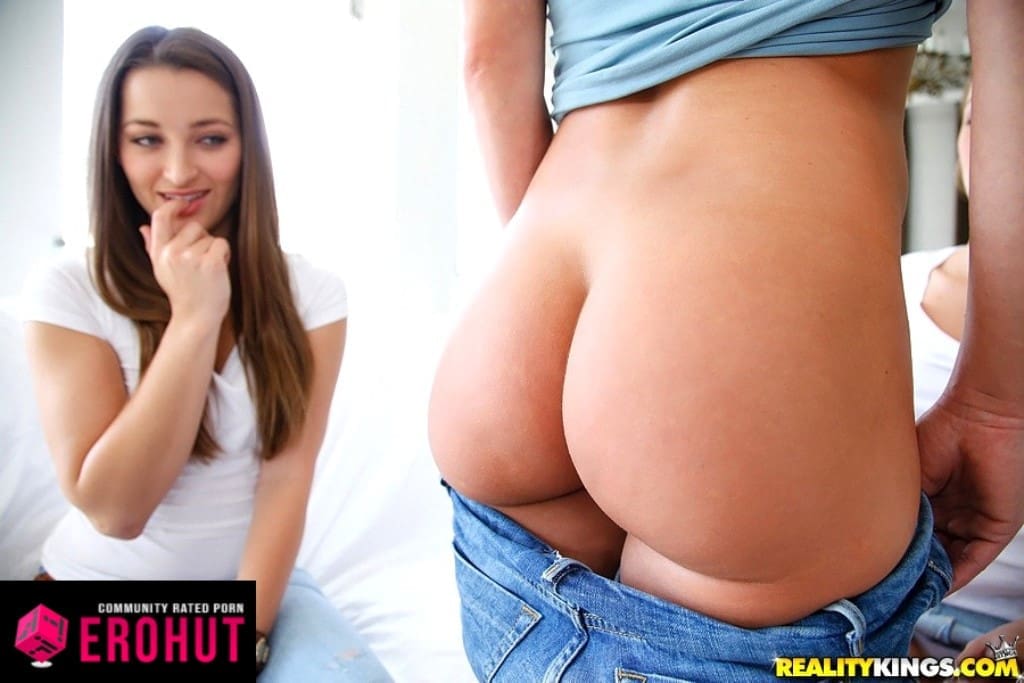 Alyssa Reece, the living legend with close to 20 years of experience in front of a camera, is also available as an escort. She almost made it to the list of the best pornstars of all-time, but maybe we should reconsider.
There's an extremely detailed review describing Alyssa's work, and it's worth reading. The story itself gave me a boner because it's full of sensual experiences like taking a shower, how she gave him a blowjob, face fucking, etc. Ultimately, the client had sex with her for two hours and had a blast. He even described the experience as the best thing that has happened in his life.
Nationality: Canadia
Location: Vienna, Austria
Price: $600 / hour
—
Pornstar Escort Page: Browse Her Profile.
#4 Aletta Ocean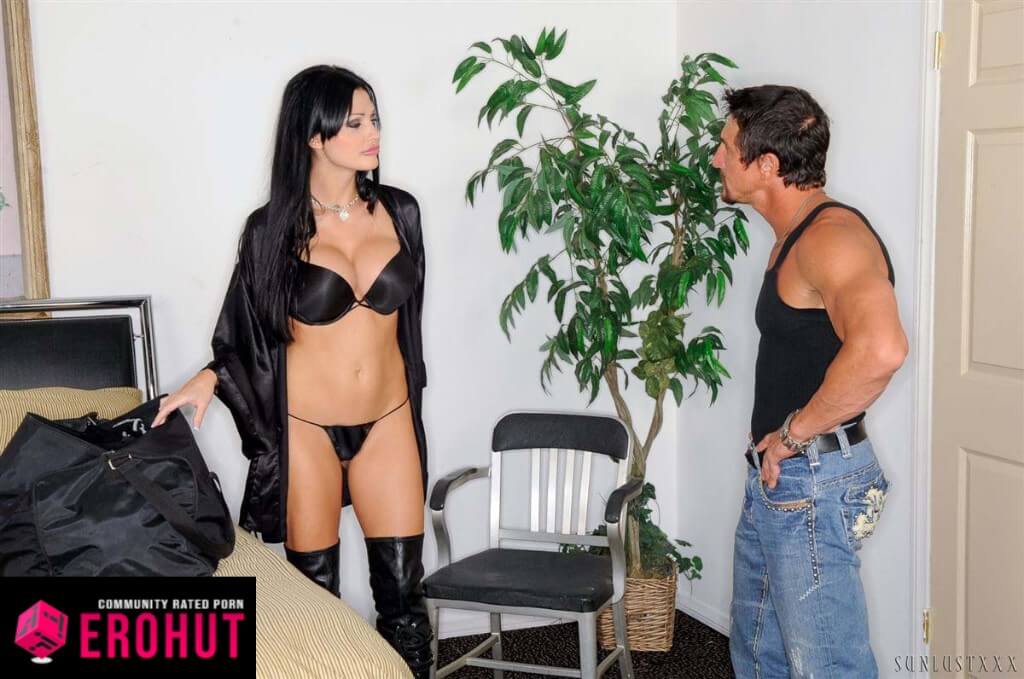 Aletta Ocean is the most successful and most popular pornstar that escorts. I think that everyone has watched her at least once, and hundreds of videos work as a letter of recommendation. Among the multitude of rewards, you have those of ANV's "Best Sex Scene" and "Best Foreign Performer".
Even if you can't meet her in London, Aletta Ocean often travels to other European cities, including Singapore, Paris, and even Milan. Only those with the fattest wallets are welcome because just an hour with this fake tits brunette will cost an arm and a leg.
Nationality: Hungaria
Location: London, United Kingdom
Price: $1800 / hour
—
Pornstar Escort Page: Browse Her Profile.
#3 Misha Maver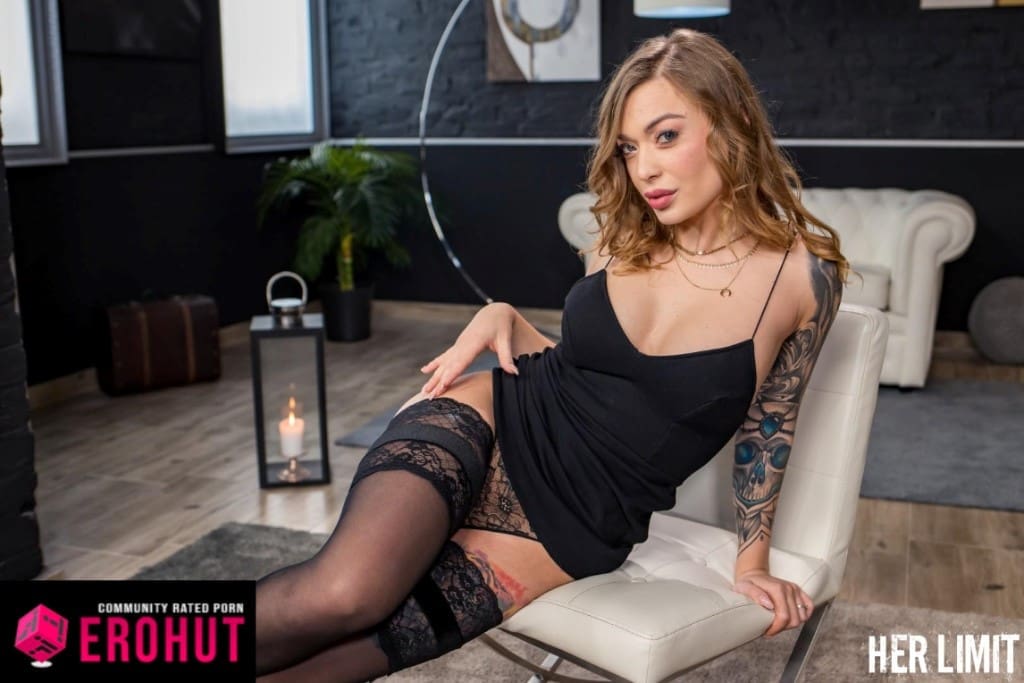 There's a phone number inside her profile page, so you can call Misha Maver directly and bang the crap out of her. The Russian pornstar has worked with Private and some low-key sites but isn't exactly a top bitch.
The tits are natural and could still be called a teen pornstar. She's a brown-haired Russian who has since moved to Spain. I wish more women would include a kinks price list because it's unclear if Misha is into BDSM, butt plugs, pissing, or whatever. Sadly, her orientation is straight, and that means no lesbian or bisexual play. What a missed opportunity!
Nationality: Russia
Location: Barcelona, Spai
Price: $450 / hour
—
Pornstar Escort Page: Browse Her Profile.
#2 Kayla Green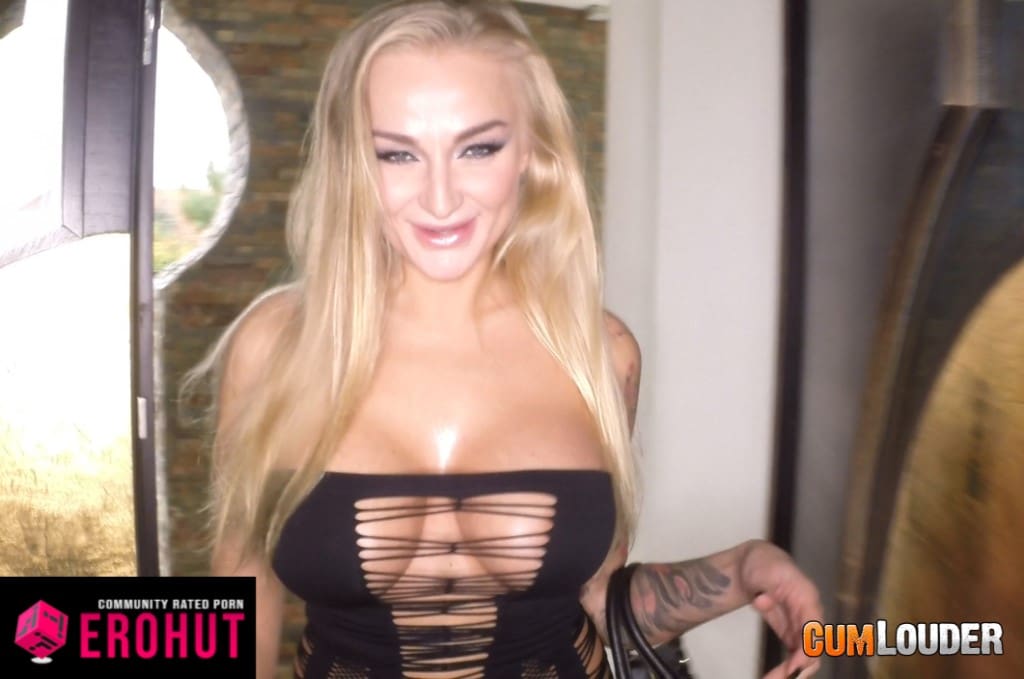 I've mixed feelings about Kayla Green because this escort doesn't sound fun. First, let's praise the years of experience and memories with companies like Digital Playground, Babes, DDF, etc. Now, here are the negatives. She's extremely strict about meetings and won't agree to half a one-hour session or sex without a condom. At least the blowjobs are decent since the rubber band is not required.
Okay, so it's not that bad, right? Correct. However, look at her ravished asshole as Keiran performs "a fatality." Other pornstars charge $100 – $300 tops for that, but not Kayla… Nope, this soon-to-be 40-year-old blond wants you to shelve an extra $1800 (depending on the exchange rate). What? She's not an 18-year-old tight.
Nationality: Hungaria
Location: Paris, France
Price: $600 / hour
—
Pornstar Escort Page: Browse Her Profile.
#1 Ashley Bulgari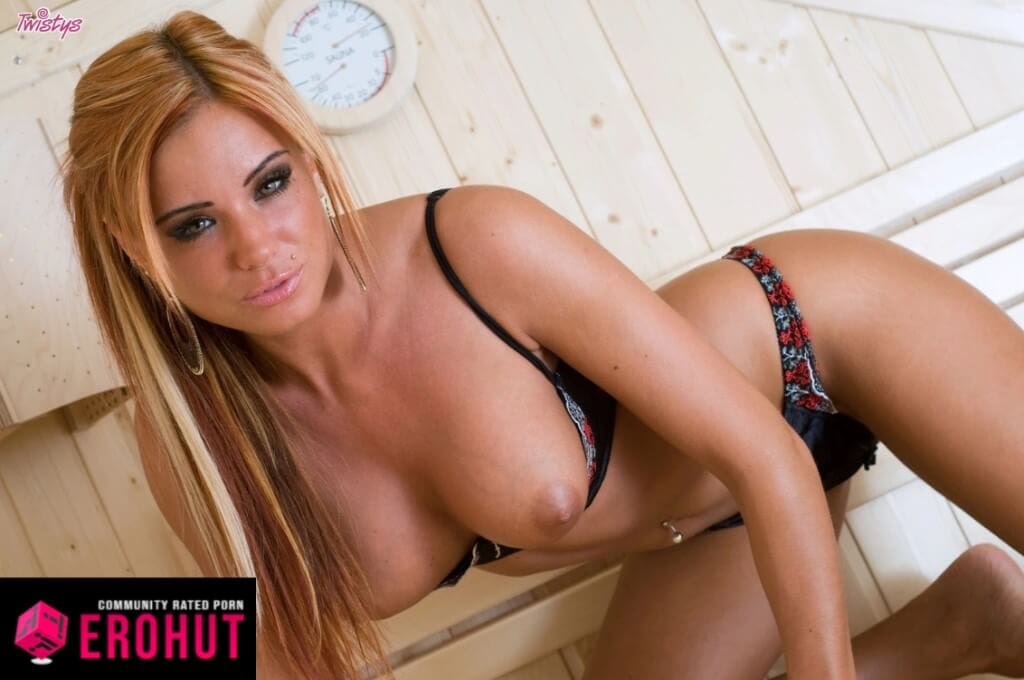 With posh pictures on her profile, Ashley Bulgari gives me an impression of someone highly intelligent. For once, she speaks four different languages and can fly to any place in the world. Next are her very generous rates.
Ashley is aware of her achievements in porn, and they aren't on the grand scale. Hence the low hourly rate and the cheapest rate of $60 to explore her tight butthole. She looks like a Spanish bikini model who spends days tanning on the beach. Also, looks way better than other soon-to-be MILF escorts.
Nationality: Czech
Location: Athens, Greece
Price: $160 / hour
—
Pornstar Escort Page: Browse Her Profile.