With so many sites offering all kinds of escort services, treating yourself to a good time has never been easier. However, we are here to make things even simpler. So, here's your top 10 of the best escort sites for 2022. These places list all kinds of services in dozens of countries across the globe featuring males, females, and shemales. Not to mention awesome pornstar escort services.
Moreover, these pages also offer many excellent user features, escort reviews, and extras that we'll reveal below.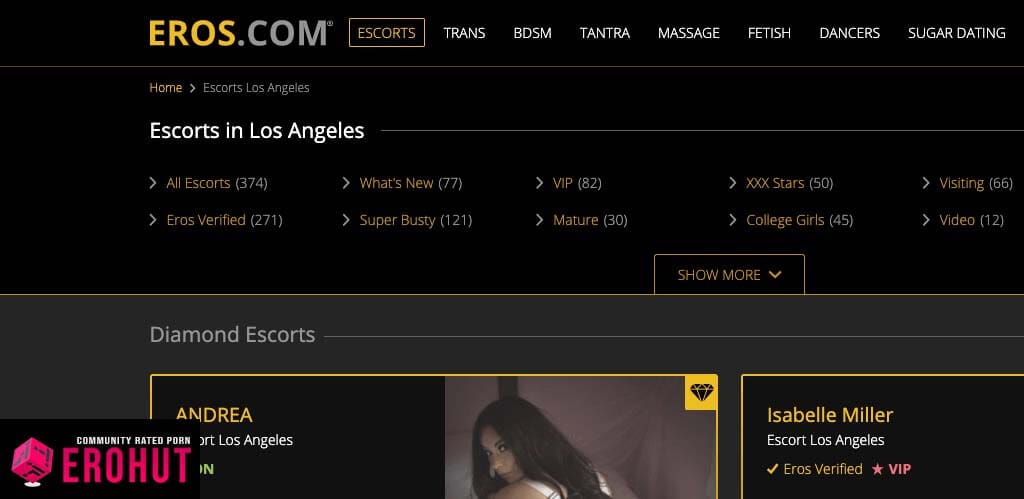 Without a doubt, Eros.com is among the most popular escort websites around. Using the platform, you can hire high-class companions in the US, Canada, and England. Among a slew of services, the girls and shemale escorts here offer BDSM and fetish sessions, girlfriend experience, and massages.
Moreover, to help you narrow down search results, Eros also has a good sorting system. There are categories for location, ethnicity, hair color, affiliation, pornstar, college girls, matures, and so on.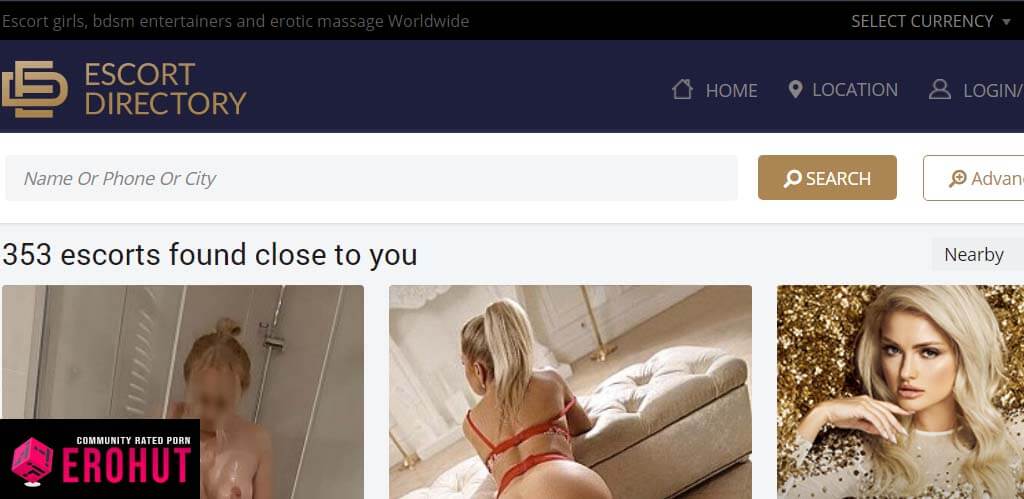 Whether you're into dates, massages, or straight-up BDSM, you'll have no trouble finding someone for you on EscortDirectory. This place covers most of the western world (Europe and the US) as well as few countries from around the globe.
All in all, you're getting thousands of males, shemales, and female escorts. Add to that good search features, profiles with photos, reviews, and you get one of the best escort sites.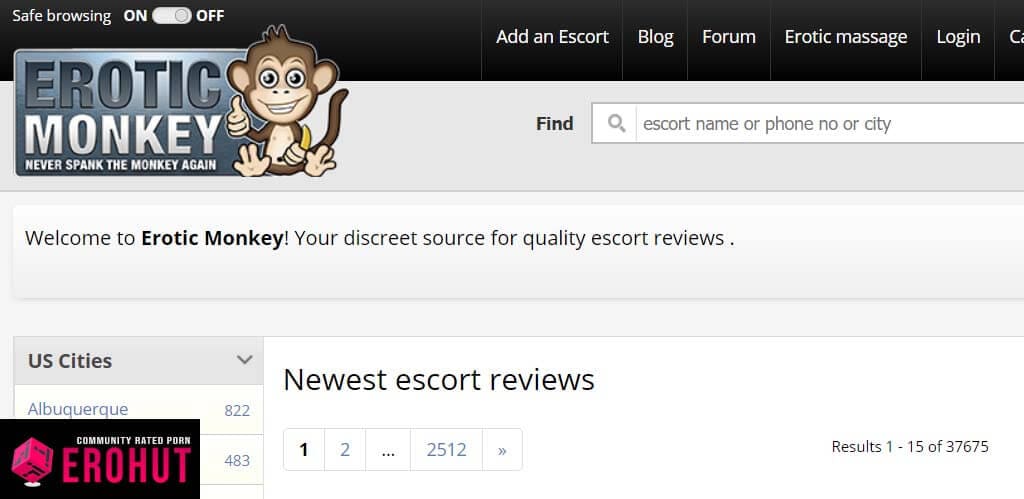 EroticMonkey found itself on our list thanks to its huge database of first-hand customer accounts. This place has around 30,100 US escort reviews, and all it takes to access them is a free registration. Besides reading reviews or checking out photos and contact info for TS and female escorts, you can also submit reviews. Throw into a mix some pornstar escorts too.
Furthermore, navigating the site is very simple. Even better, you can always take advantage of their excellent advanced search engine that factors in things like name, e-mail, state, services, fetishes, etc. Lastly, Erotic Monkey has a good blog as well as a forum underpinned by a large and active member base.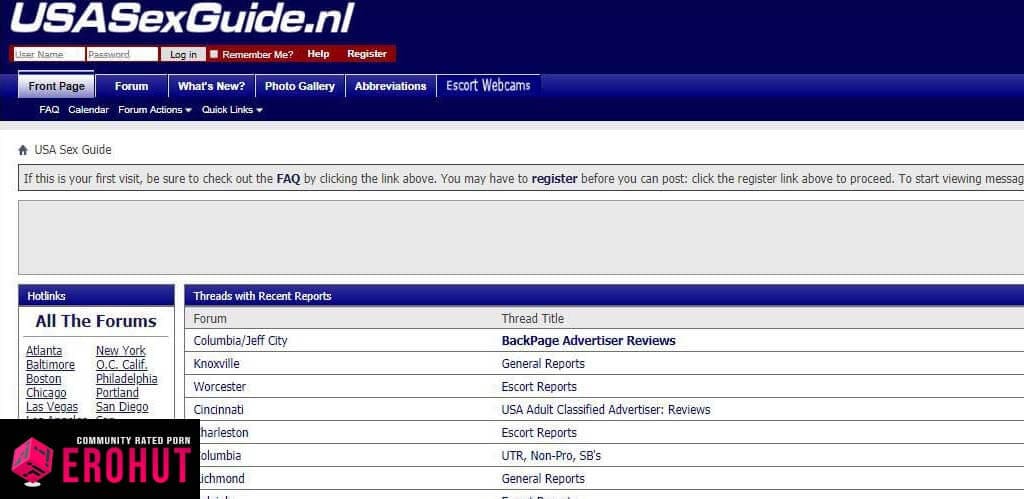 If you've had the chance to browse at least a few escort sites, then it's obvious how many are fake. These contain multiple listings but only a few reviews. With that in mind, we'll try to even things out by including UsaSexGuide.nl on our list.
This forum brings together over 55,000 registered members who share reviews of escorts and sex-related businesses. Even better, you can check multiple photos, all sorts of lists, various how-to guides, valuable travel information, and maps. On top of everything, you can chat with others and discuss many topics.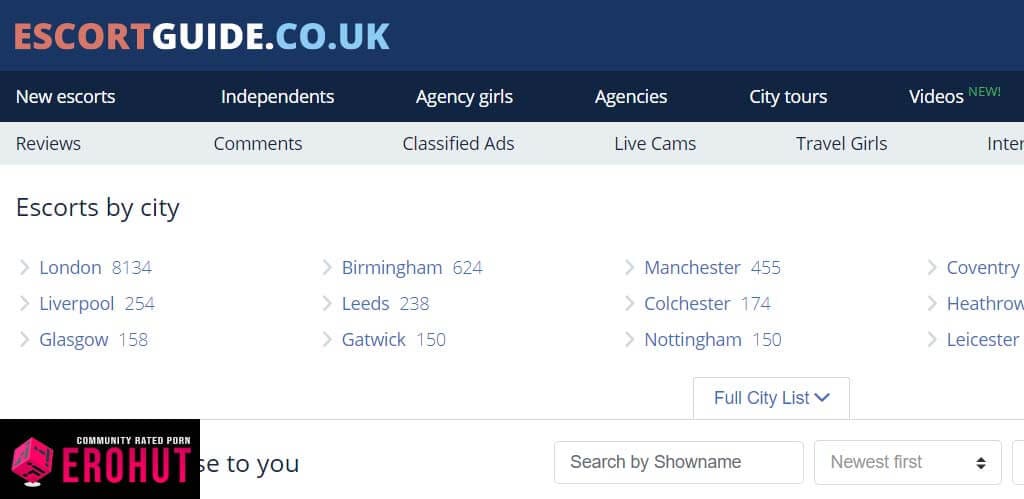 We give a nod to our readers over in England with this entry. EscortGuide.co.uk, as the domain suggests, is a site dedicated to helping you find escorts in a wide range of UK cities. Of course, larger cities will have more listings, but there are always at least a few girls available in smaller towns. Good to pick up some pornstars from the UK, but nothing major.
Moreover, since England is so diverse, you can find black, white, Latin, Asian, and Indian escorts, etc. But most of the listings are for younger ladies, with mature women, trans escorts, and men being in the minority.
Finally, user features are spot on thanks to different sections, good profiles, reviews, and search filters.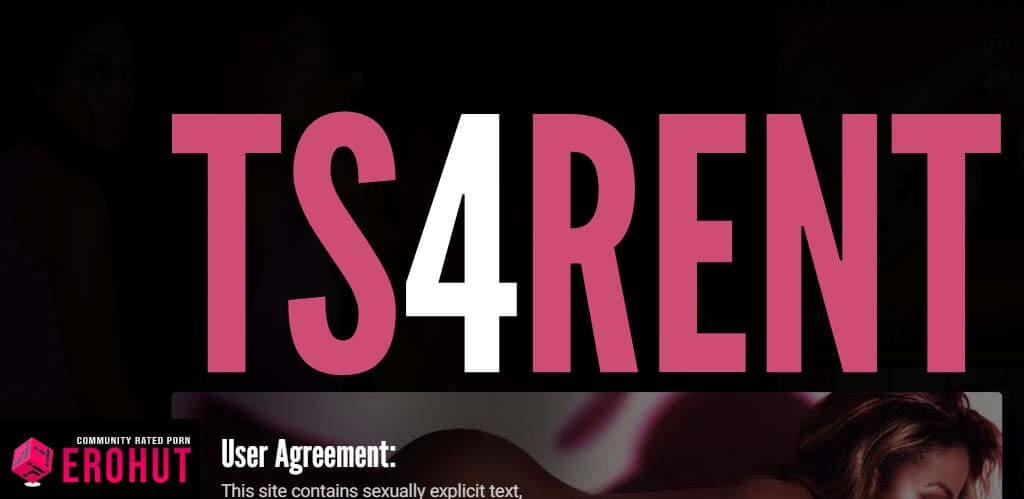 You might have noticed that shemales take a back seat to girls even on the best escort sites.
Don't worry though as T4SRent makes up for that by featuring listings for hundreds of hot trans escorts from around the world. Here you can relax and spoil yourself with companions that cover a wide range of ethnicities, body types, and age groups.
Moreover, they're ready to travel for you and perform all sorts of services. Ranging from massages and a-level sex to a long list of twisted or kinky fetishes. On the practical side of things, this place has a great advanced search feature, blog, featured videos and reviews, but requires a premium membership to unlock everything.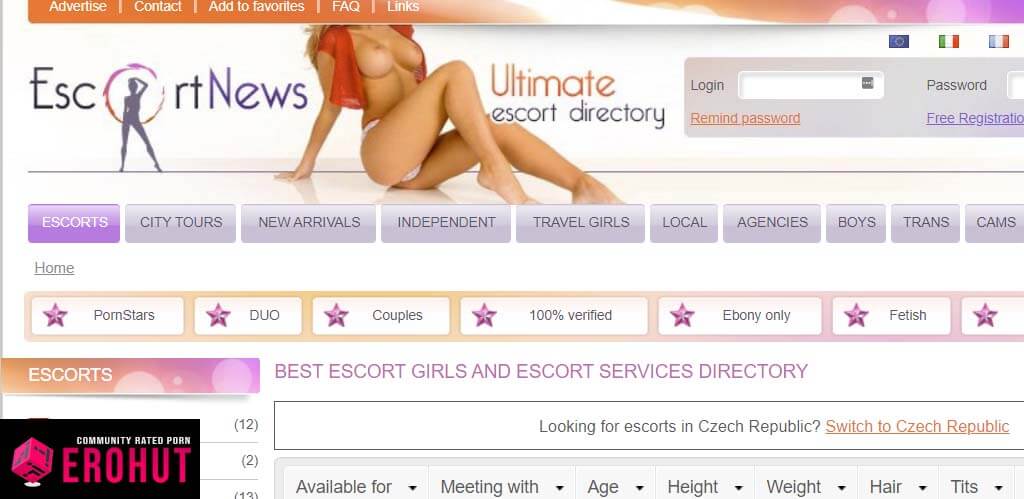 Just in case you, horny savages from Europe need more escort sites, we're adding EscortNews.EU to this list. There are many European countries covered here, including a few locations on other continents. Still, most of the escort listings here are in Bulgaria, Holand, Russia, the UK, and Germany. Not many pornstar escorts, but there is a site for that at the bottom of this post.
As is the case elsewhere, you only get a handful of male escorts and shemales, while beautiful women make up many of the listings. The site has excellent sorting options with lots of filters, free reviews, and lots of information in the profiles, including contact info, but pricing is omitted often.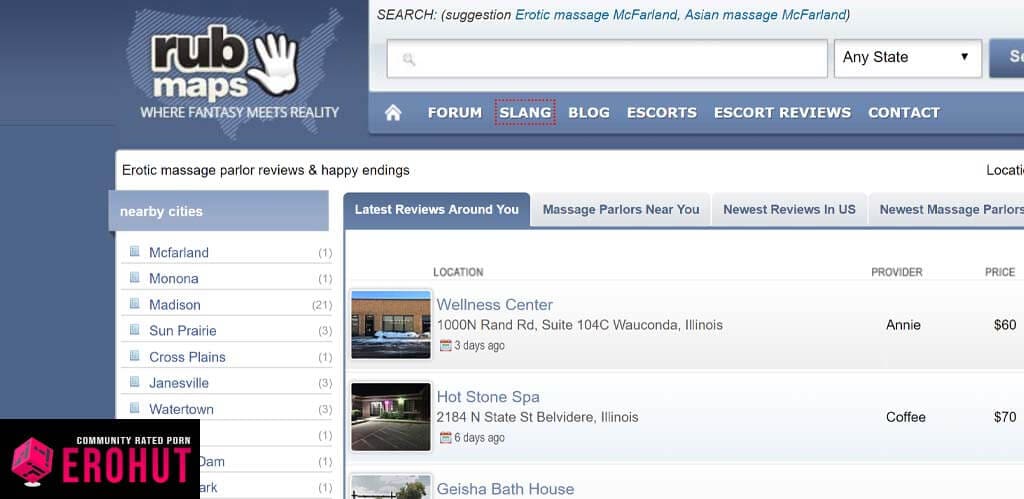 Rub Maps isn't specifically an escort site, but it's very useful for the topic. Works well if you need a happy ending massage or info about US massage parlors. It features storefront photos, maps, pricing, services offered, etc. Even parking info, contact information, the ethnicity of the masseuse, and working hours.
If that wasn't enough, visitors can also read reviews and get to know the massage parlor business. However, to access everything, users will need to become premium members. Nonetheless, even as an unregistered visitor, you can get a lot of information from this site and use an advanced search.
On the other hand, a free registration doesn't hurt as it lets you chat with other members on the RubMaps forum.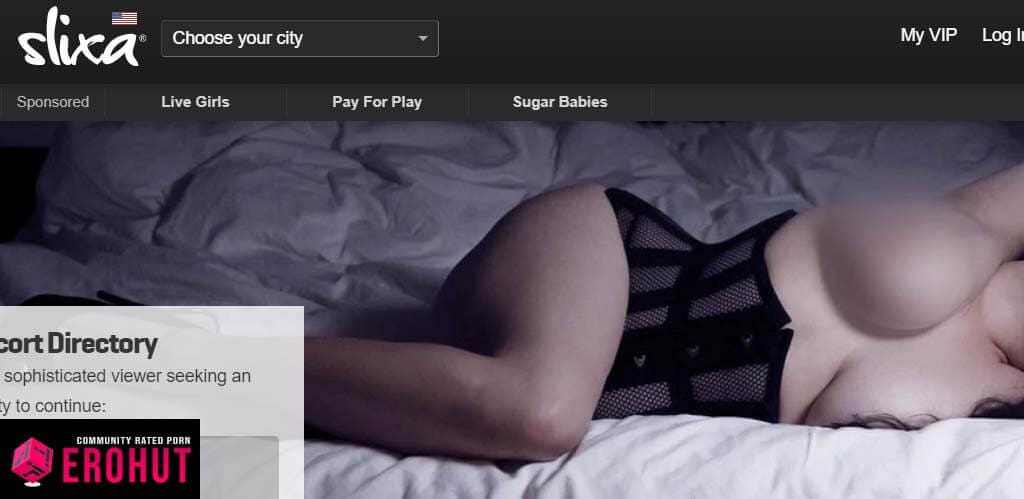 Slixa is a directory for those who can afford and appreciate high-class escorts, both female and TS. It's been reviewed and praised by sites such as Business Insider, Forbes, and XBIZ. Among the things available here, you can find an escort for fetish and BDSM sex, pornstars, dancers, and girls or shemales specializing in massages or body rub.
However, you need to be inside or next to a major metropolitan area in the US to get the most out of this site. Even so, Slixa looks elegant and straightforward. It lets you view information-packed profiles with contact info, but only registered members can access other features. Basic things like using advanced search, adding favorites, and receiving notifications.
Lastly, Slixa features a good blog with reviews, guides, tips, and news.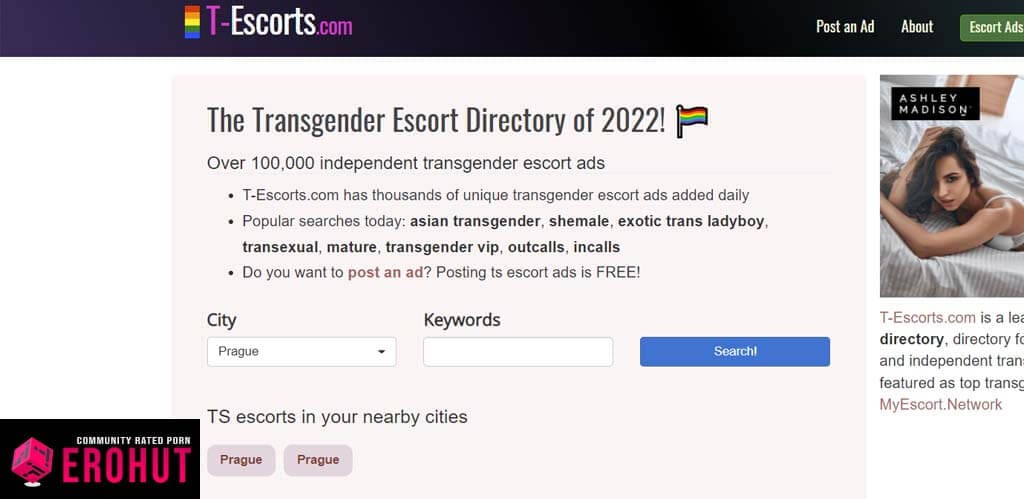 What if your tastes aren't exactly "boring" and casual pornstar escorts or hot females no longer attract you? Maybe you got bored of the same pussy and are finally looking to test fresh waters. The T-Escorts website is among the largest for the shemale escorts, pornstar as well as amateur.
You don't have to tell your parents about your newly discovered fetish, just so we're clear. With around 100,000 verified models, escorts split into different cities, and some free tranny pictures, it's a strong contender.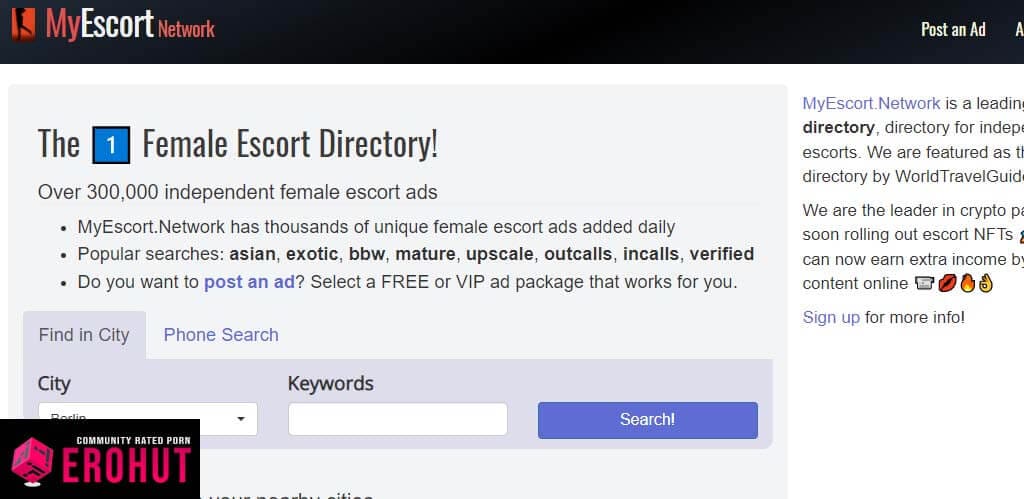 No one likes unverified escorts or sites that leak capture all your data and then do who knows what. I've been looking for something more discrete and anonymous out there and the MyEscort Network might be the answer.
This is a user and escort friendly directory with more than 300,000 independent escorts that reach the smallest corners of earth. Be it the United States, Canada, Europe, or Ukraine. However, another cool thing that they do comes from the acceptance of crypto payments, which is as anonymous as you can get.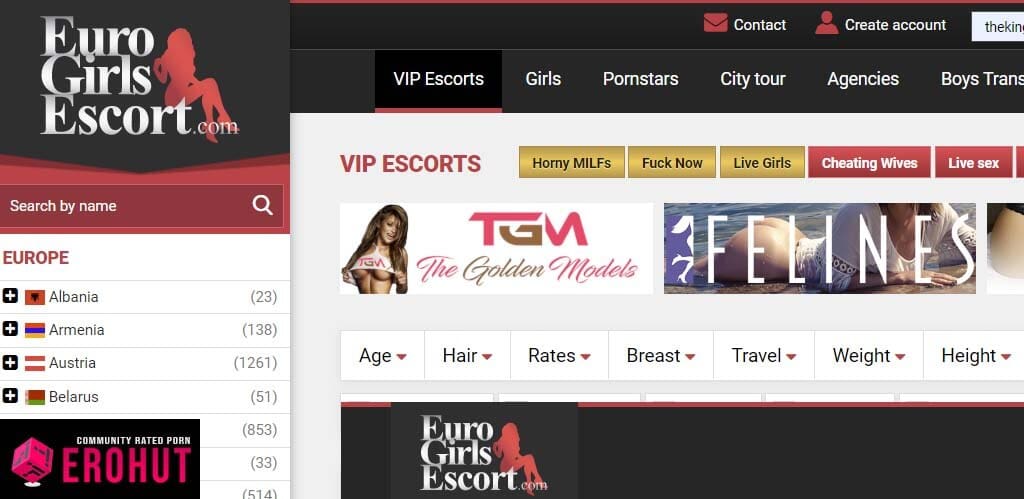 Sometimes websites become a jack of all trades and a master of none, but that's not the case for EuroGirlsEscort. While this place has thousands of worldwide listings, it focuses on agencies, pornstars and independent escorts from Europe and the USA. Don't let the name fool you though.
You can browse male and trans escorts here, but most ads are for gorgeous girls. To help you navigate this incredible offering, you can use over a dozen different filters. Aside from that, there are hundreds of reviews, blacklists, excellent photos, and informative profiles.
Why is EuroGirlsEscort our number one pick? Because it's the only site that features so many of the famous pornstars. Even more, we have tried fucking over a dozen of these hoes ourselves and it's legit. This is the only site worthy of a top spot.
This concludes our list of the best escort sites for 2022. It's not a be-all, end-all list, but a great place to start. Especially if you are looking for pornstar escorts. Before you hire an escort, be sure to improve your skills with some of the top pay porn sites.
Confidence is key here. Oh, and having a large dick helps confidence, just saying. My friend just had his dick enlargement surgery and it feels different in my mouth.